Real EMS Champion Training Device Extra Large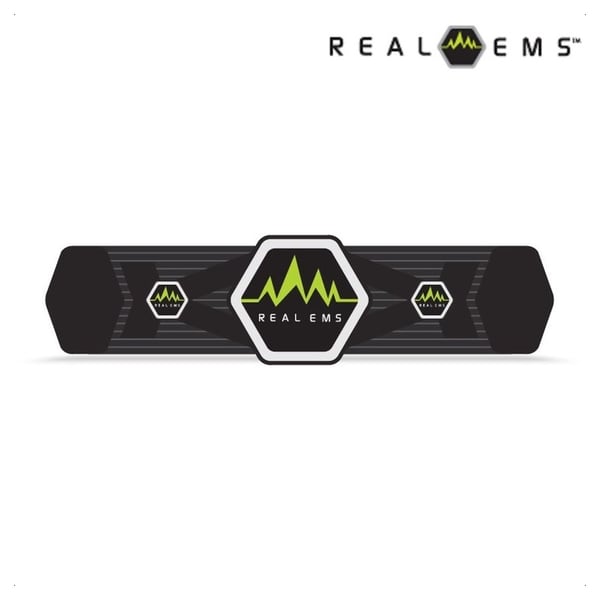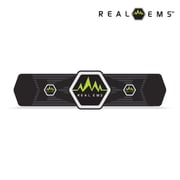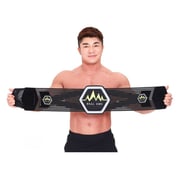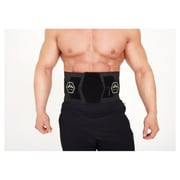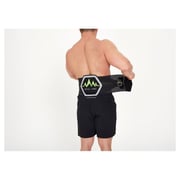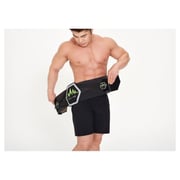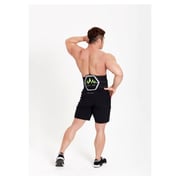 Real EMS
Real EMS Champion Training Device Extra Large
Inclusive of VAT
From AED 57.00/month with Flexipay
Easy Payment Plans
Starting from

AED 100.83

/month

The final amount depends on your bank
Details
Express Delivery
+ AED 14.00 Shipping
Dubai & Sharjah: Order before 12 PM and get it today. Order after 12 PM and get it next business day* Rest of emirates: Get it next business day* *
Terms and conditions
apply.
Stores Availability
Cash on Delivery
Secure Transaction
Key Information
Type:

Training Device

Color:

Black
Details
REAL EMS is the most perfect EMS training device to train core muscle. The biggest feature of EMS is that it can produce high exercise effect in a short time. Compared to general exercise, it is a new exercise method that is getting more attention from busy office workers and entertainers who have difficulty in taking time to exercise.
Powerful stimulation delivered from a wide pad
4 different exercise modes with 30 – 80Hz output
12-levels; adjustable pulse intensity
Additional maintenance fee is ZERO! Semi-permanent silver-fiber pad
Zero Battery concern! (USB 5-pin charging).
S, M, L, XL sizes available
FCC / FDA / CE / KC safety verification completed
100% Made in Korea
The Revolution of EMS Training for Modern People
-Easy training by electrical stimulation for Modern People.
-REAL EMS will support better workout.
-With 20min of time investment, you'll get better result than normal exercise!
"You can immediately feel it when you wear it."
Now, don't go far! It is possible at home
-You don't have time and place to work out?
-REAL EMS stimulates your muscles directly through micro-currents to help your exercise.
-REAL EMS can be used Anytime! Anywhere! Anyone!
Higher exercise effect than normal exercise!
Core muscles support the center of the human body, the spine, pelvis, and abdomen.
Core muscles, one of the most important muscles in the body, can be easily and effortlessly trained.
Even if you do not lift heavy equipment such as dumbbells, you can train muscles that are not normally exercised, so you can exercise effectively even for young women and middle-aged people with weak joints.
REAL EMS Features: 4 different exercise modes
You can easily select and use the desired exercise mode with a single button. From a 20-minute automatic training program to a strength mode for intense workouts!
Experience powerful stimulation with different modes!
REAL EMS uses 3 fixed Hz. Meaning of Hz in EMS is the number of muscles pulls per second. Therefore, you might think that the higher is better, but EMS companies with high technology such as Germany and Hungary have announced that the frequency between 80 – 85hz is the optimal frequency for strength training.
REAL EMS supports not only 80hz strength mode, but also 60hz massage mode, 20hz aerobic mode, and Auto-mode that can feel all three of impulses. In the case of previous generation products, the users had to change the battery themselves, so both the pad and the battery had to be considered. However, REAL EMS controller uses USB charging type and can be used 7-10 times without replacing the battery depending on what mode and intensity.
REAL EMS Features: 12-level of adjustable intensity
Adjustable training by 12 levels of intensity! Simple operation with pressing the UP / DOWN button to set the intensity that you want! REAL EMS can be adjusted to suit for everyone.
REAL EMS Features: Easy maintenance by simple washing with water
Wet pads with strong-stimulation and exercise. You must wash it. When using REAL EMS, you can think that 'How should I clean this?' REAL EMS is very easy to maintain. If you wash with 2L of water (lukewarm water) and 2T of citric-acid, you can wash even more clean.
REAL EMS Features: Repairable by parts
In the case of the existing product, the controller, pad, and connection cable were not separated, so if one of them have a trouble, it had to be repurchased whole product or discarded.
However, REAL EMS is free to separate each part, so broken part can be disassembled separately to be repaired or replaced!
What were the problems with low-cost personal EMS products?
Mild stimulation that is no different like massage.
The Chinese OEM or other low-cost EMS devices which did not have technical skills such as specialized EMS equipment showed low exercise-effect due to stimulation problem with weak-conductivity.
Gel pads with poor adhesion -> Poor stimulation transmission.
Most of the personal EMS products on the market use a gel with weak fixation and adhesion as a conductor.
If you use it more often, it losses stickiness and becomes weaker transmission power of the stimulus.
So, for constant stimulation, there was a lot of inconvenience to replace the gel pad even though you replaced it few weeks ago.
Non-hygienic gel pad Dirt can be easily adhered to pad and it can't be washed.
Many women who use nude bras in summer might agree.
Due to the nature of the gel pad, various dusts and impurities can come into direct contact with the skin, causing trouble, and there is a limit to maintaining cleanliness no matter how clean it is.
Extra maintenance fee Gel pads need to be replaced monthly.
The gel pad is a consumable part, so we had to suffer a lot of inconvenience because it could not be used for a long time and there was an additional cost to purchase this gel pad once a month.
Or, in the case of products use batteries, there is the inconvenience of changing the batteries once a week.