RoyalFord 2pcs Non-Stick Frying Pan Set  24cm, 28cm
RoyalFord 2pcs Non-Stick Frying Pan Set  24cm, 28cm
Key Information
Type:

Frying Pan

Unit Component:

2

Color:

Black & Red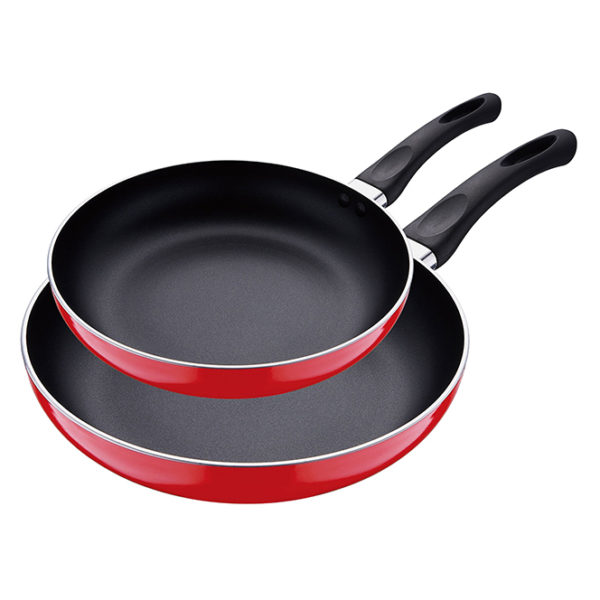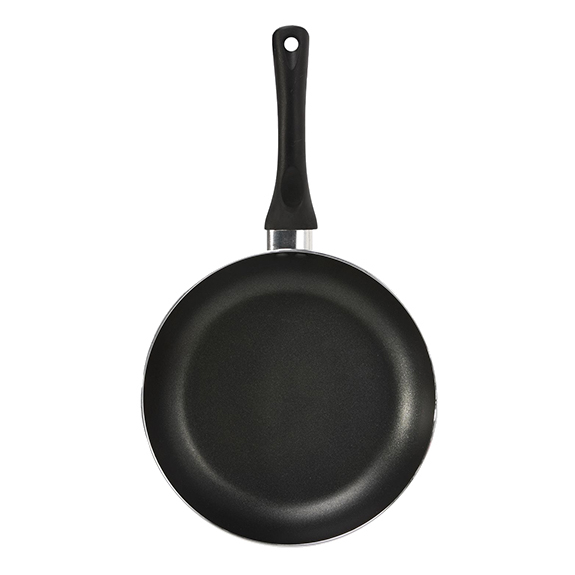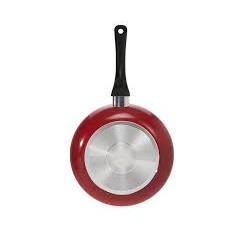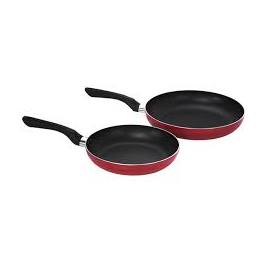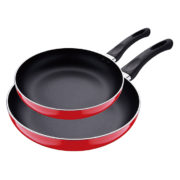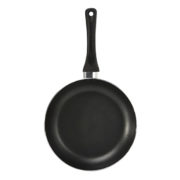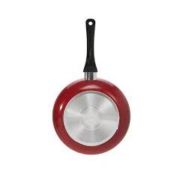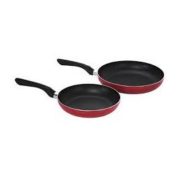 RoyalFord RFU8383 2pcs Non-Stick Frying Pan Set 24cm, 28cm
The Royalford 2 Pcs Frying Pan Set provides you with a solution to all your breakfast, lunch and dinner frying needs. These pans have different sizes and are suitable for all types of frying, cooking and sauteing.
The specifications and dimensions are as follows:
The two different sizes are 20cm and 28cm respectively. The one with the smaller diameter is ideal for making omelets, frying eggs and bacon for your daily breakfast routine. The 28cm large diameter is useful for making larger servings for the whole family. You can fit in vegetables, meat and even eggs! This is the only set you need, and you can get everything out from it.
Non-Stick Material
These pans are made entirely from a highly-durable non-stick material. The surface does not get greasy, and it can be cleaned very quickly as well. Now you do not have to continually keep stirring the food as it does not stick and comes out fast.
Suitable For Use With Any Stove

The pan material supports many types of heating. You can use it on the following types of kitchen stoves:
Gas
Electric
Ceramic
Halogen
Dishwasher Safe
This fryer is dishwasher safe and saves your time as you can put it in the dishwasher after use. Now you can get it cleaned and ready for the next use without sparing any effort.
Ergonomic Design
The pan features a simple and comfortable design. It is lightweight, has an anti-slip handle grip and is easy to move around. The handle is made from heat resistant material and is safe to hold even while cooking. The durable non-stick coating makes sure that your food does not stick and you can take it out with ease.
CD Bottom
The bottom of the pan has a shiny CD plate. This allows efficient and even heat transfer.
2 PIECES FRYING PAN SET WITH DIFFERENT SIZES – This set has two different sized frying pans to suit all of your frying and cooking needs. The 20cm frying pan is suitable for frying eggs and bacon for a healthy breakfast. The larger pot is ideal for large family meals as it can serve more people at once.
NON-STICK MATERIAL – The pans are made from non-stick aluminum. This allows you to cook thoroughly and efficiently without your food sticking to the pan. It is great for eggs as it maintains the excellent shape and keeps your breakfast presentable. It is also super easy to clean. No need to scratch or rub. It saves your efforts as it can be cleaned in a matter of seconds.
SUITABLE WITH ANY STOVE – The frying pan can be used with a gas stove, an electric stove or even a halogen cooker. It works just fine with a ceramic hob as well. Now, no second thoughts and no need for a new cooker as it fits on any hob and makes your kitchen versatile.
ERGONOMIC DESIGN – These pans are designed to be comfortable and efficient in use. It has a heat-resistant handle. It allows you to maneuver the pan around with a soft grip easily. The bottom of the pan has a CD structure. It is easy to clean and helps heat the pan quickly. The sleek design adds to the look and makes it a perfect tool for your kitchen.
DISHWASHER SAFE, DURABLE COATING – This non-stick coating makes the induction pan very easy to clean. It is also dishwasher safe so you can leave it all on the dishwasher and get it cleaned for the next use. This coating is durable and long-lasting to give you nice, evenly cooked food.
Main
Brand
RoyalFord
Color
Black & Red
Weight
Weight
1.18 KILOGRAM
General
Type
Frying Pan
Set Includes
Set of 2 Different Size Pans
Unit Component
2
Features
Non-Stick | Ergonomic Design, for Frying, Cooking & Sautéing, Works with Electric, Halogen, and Gas Stoves
Physical
Material
Aluminium
Dimensions
Packed: 33 x 35 x 58 cm
Size
24 cm, 28 cm