RoyalFord Cookie Sheet Gold 41.5x32x1.6cm
Key Information
Type:

Bakeware

Color:

Gold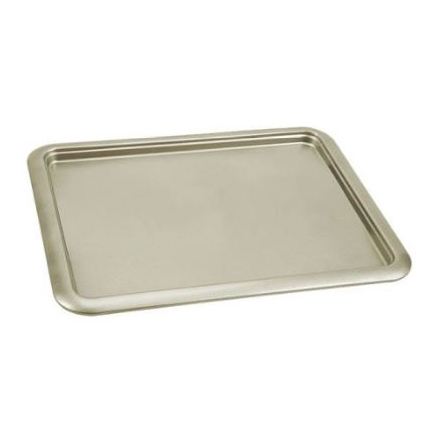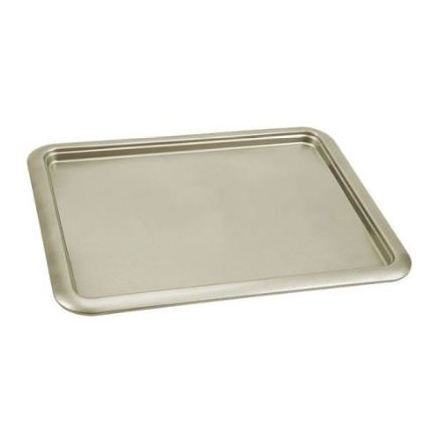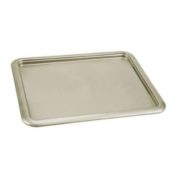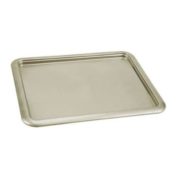 RoyalFord RF8795 Cookie Sheet Gold 41.5X32X1.6cm
Description
Durable
This small baking tray is made with heavy-duty carbon steel crafted 1 mm thick to ensure maximum quality. To assure long-lasting toughness, this small cookie sheet has been put through numerous trials including sandblasting and electroplating. These trials guarantee that this tray will not warp, corrode, or flake throughout usage and will remain in pristine condition.
Non-Stick
To ensure a more satisfactory baking experience, this rectangle baking tray has been coated in a double layer of a eco-friendly non-stick material. This non-stick material makes it easier to retrieve bakes as they do not stick to the pan. This also makes for a much easier cleaning experience as the user does not have to continuously scrub away at unwanted sticking food.
Ideal for Smaller Portions
This small sized baking tray is ideal for when wanting to make a separate bake from a larger bake. For example, when making child plates, vegetarian options, or side bakes you will not want that food to merge with the main bakes so it is important to have a smaller tray for smaller bakes. This small baking tray is perfect for such scenarios and should be in your kitchen at all times!
Features
CARBON STEEL

– Made strong and durable with high-grade carbon steel material for long-lasting quality.

REINFORCED MATERIAL

– Along with being built with extremely durable metal, this baking tray has been reinforced through various methods such as electroplating and sandblasting to ensure maximum resistance to warping, corrosion, and flaking.

NON STICK

– Dual coated in a commercial-grade eco-friendly non-stick substance for easy retrieval of bakes and quick cleaning process.

AWARD WINNING

– This bundt cake tin has been recognized for its amazing quality and performance and has since been part of a multi-award winning bakeware collection.

SMALLER PORTIONS

– This small sized baking tray is ideal for baking smaller portions or separate and smaller meals from a much larger bake.
Main
Brand
RoyalFord
Color
Gold
Physical
Dimensions
41.5 x 32 x 1.6 cm