RoyalFord Spring Form Pan With Large Base Gold 26×6.8cm
RoyalFord Spring Form Pan With Large Base Gold 26×6.8cm
Key Information
Type:

Bakeware

Color:

Gold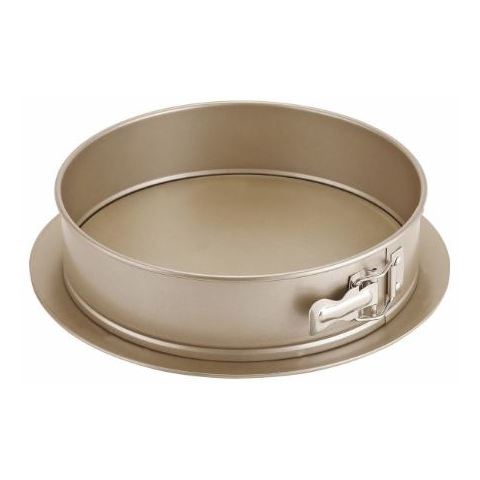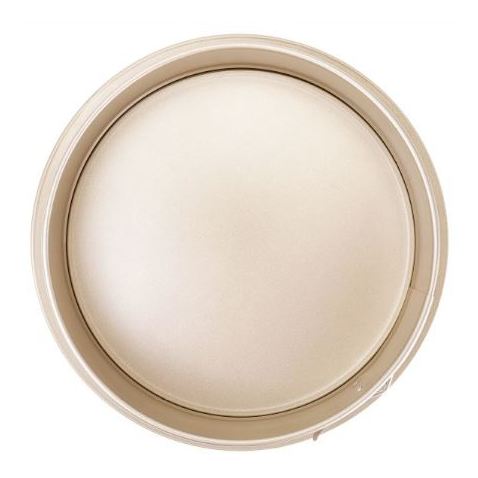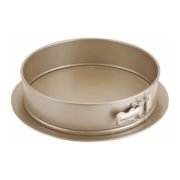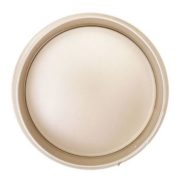 RoyalFord RF8797 Spring Form Pan With Large Base Gold 26x6.8cm
Description
HEAVYWEIGHT QUICK-RELEASE
This design helps you bake beautifully rounded cakes that pop out in the perfect shape and includes handy size-markings to guide your layering.
STYLISH AND TASTEFUL DESIGN
With the tasteful minimalistic design of this product, it is sure to fit in with a wide variety of aesthetic tastes of any home kitchen or restaurant establishment. It would also be the perfect gift for the holidays or as a house-warming present for your friends and family! Very pleasing to look at, this go-to cake pan is surely a good addition to your kitchen!
EASY TO CLEAN
This is dishwasher safe, but you can also wash it with warm, soapy water. The non-stick pan will ensure that no bits and pieces of food clump together, making it easy to maintain the quality of this kitchen tool. Simply wash with water and soap to remove any unwanted residue and bits of food and allow drying. They can also be simply popped in with your other washables inside the dishwasher.
PERFECT FOR STORAGE
Safely put away all the cake tin sets by stacking them on top of each other and place neatly inside the kitchen drawer or kitchen cabinet.
Features
HEAVY DUTY DURABLE EXTERIOR –

Safe from exposure to temperatures of up to 220 degrees Celsius. This spring form pan is ideal for a lot of purposes. From cakes to cheesecakes, to tarts, the possibilities are endless. Cook different styles of attractive and cute desserts with this smart and economical baking tin.

OVEN-SAFE, MULTI-PURPOSE –

Built with a convenient holder set, and can be hanged in your kitchen nook or stored in your kitchen drawers. Easily maintainable either by the dishwasher or by hand. This multipurpose cake tin set is perfect for baking different kinds of desserts. The spring form design ensures that this set can make not only cakes, but also cheesecakes, tarts, quiches, and many more desserts with ease.

PREMIUM NON-STICK COATING –

Engineered with a non-stick coating in the interior for easy food release, cleaning and maintenance. The non-stick spring form round cake baking bake tin tray pan bakeware is made with a spring form design. This allows the base to come off separately when the sides of the tin are loosened with a latch. This ensures that the desserts do not stick to the side and bottom of the pan and come off easily with minimum effort.

PATTERNED BASE –

this multilayer cake tin set is perfect for a large variety of kitchen chores, and is surely a delight to have in any home kitchen and restaurant. The patterned base of this springform cake tin will help to create an even bake and prevent hot spots that can lead to burnt patches.
PRODUCT DIMENSIONS –

This cake tin is a kitchen necessity for every keen baker – They can be used within oven and is dishwasher safe – Also, suitable for everyday household ovens. Great for baking all types of cake from classic sponges to boozy fruity Christmas cakes. The round-shaped cake tin – 29.5 x 7 x 29.5 cm; Product Thickness – 0.5 mm, Product Weight – 600 grams
Main
Brand
RoyalFord
Color
Gold
Physical
Weight
600 g
Dimensions
29.5 x 7 x 29.5 cm