RoyalFord Wooden Cutting Board Brown 38x30x1.8cm
RoyalFord Wooden Cutting Board Brown 38x30x1.8cm
Key Information
Type:

Cutting Board

Unit Component:

1

Color:

Brown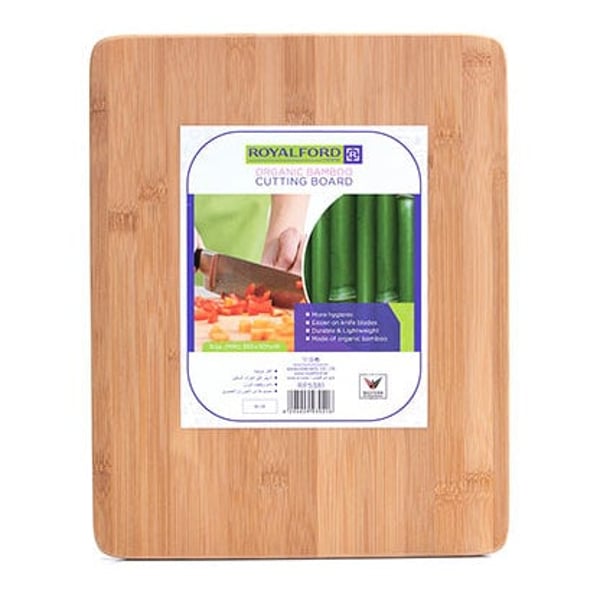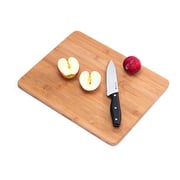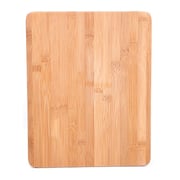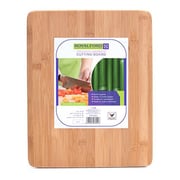 Cut your vegetables quickly as well as easily with the Royalford Wooden Cutting Board. As it is made from high quality wooden material, it is strong and delivers durable performance for years. The slim design allows to store easily at any corner of your kitchen.
Ultra Strong, Durable, Attractive, Versatile and Lightweight construction made from 100% premium organic bamboo known for its strength and durability. Ideal for all your chopping and cutting needs in the kitchen. Perfect for all types of food including meat, fish, fruit, vegetables, bread and cheese. Easier on Knife Blades and Eco-friendly. Great gift idea for weddings, housewarming, retirement, birthdays and Christmas gifts for ALL kitchen enthusiasts.
Unique Non-Slip Design, Naturally Antibacterial, Perfect Gift
firm grip on the board ensures a Non-Slip Cutting and Food Preparation Experience easier and faster chopping. And the organic bamboo material of the cutting board harbors fewer germs than wood boards and especially inferior plastic cutting board due to its natural antibacterial properties. Tough, ethical, solid chopping board for every food creation. Perfect for cutting bread.
Longer Lasting, Durable And Easy Cleaning
Bamboo Chopping board will last longer than most low-quality chopping boards. Bamboo boards are lighter than most wooden boards, but extremely hard, durable and scratch resistant. Protects knives against early dulling, helping to keep them sharp. To clean our cutting boards we recommend washing by hand with warm water, mild soap & then drying thoroughly. Do not use abrasive cleaners. Our chopping boards really do make the perfect housewarming present!
Slimline Design Makes Them Easy To Store
The Cutting Board is only 0.8cm thick, making it easy to store away when not in use. Perfect for everyday cooking, this fantastic board ensures you always have adequate chopping space when you're cooking up a storm. Helps to chop different foods safely and hygienically – great for all types of food including meat, fish, fruit, vegetables, bread cheese and more – ensuring that you never cross-contaminate, and risk affecting the flavor of your meals!
Attractive, Versatile & More Hygienic
Stylish and versatile chopping board that will make a great addition to your kitchen. Helps keep food preparation hygienic and can also be used to present food to guests. Ensuring a durable, lightweight and convenient way to prepare your food! Strong, sustainable and ethically conscious, this bamboo board last longer than wooden chopping boards. The resilient surface makes them naturally scratch-resistant, for cleanliness and plain good looks.
Main
Brand
RoyalFord
Color
Brown
General
Type
Cutting Board
Unit Component
1
Physical
Material
Wooden
Size
38 x 30 x 1.8 cm
000000000001135662