DG Member – Starz Play Upgrade
Key Information
Benefits:

12 Months of streaming with Starz Play | Instant access to premium shows and movies, with some new content, aired at the same time as the U.S.A.

Notes:

Strictly for DG Privilage members only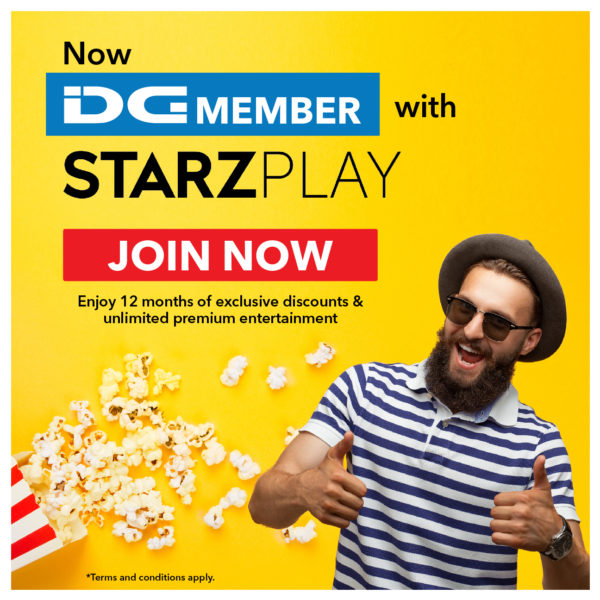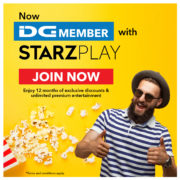 DG Member - Starz Play Upgrade.
STARZ PLAY upgrade is valid only for DG Privilege Members (with active membership) and DG Members who purchased subscription before 1st May, 2019
Upgrade will be provided on the same mobile number which is associated with the DG Membership account
Customers who have purchased DG Membership after 30th April 2019 are auto upgraded to STARZ PLAY and need not purchase this upgrade package.
Subscription fee is non-refundable and once issued same can't be cancelled in any situation
STARZ PLAY upgrade subscription is valid for 12 months from the date of purchase
STARZ PLAY is currently available in Algeria, Bahrain, Djibouti, Egypt, Iraq, Jordan, Kuwait, Lebanon, Libya, Mauritania, Morocco, Oman, Palestine, Qatar, Saudi Arabia, South Sudan, Tunisia, UAE and Yemen.
Valid email ID and valid mobile number from the above mentioned countries is mandatory at the time of membership purchase to avail free STARZ PLAY subscription.