Key Information
Type:

TimeFlip

Compatible Products:

Android 5.0+; iOS 10+

Color:

White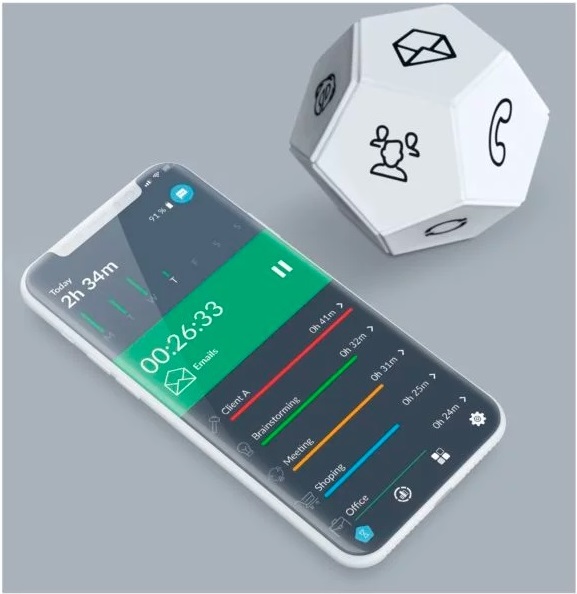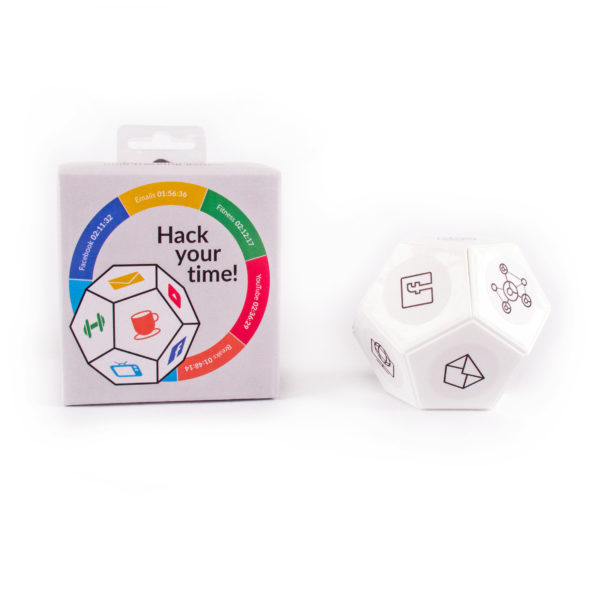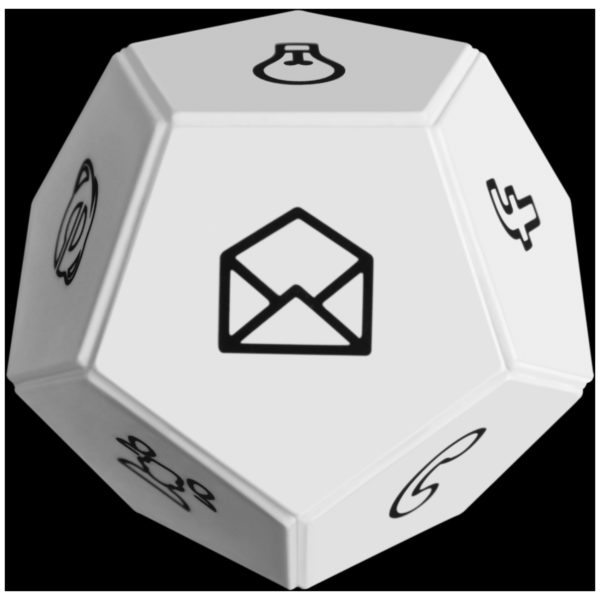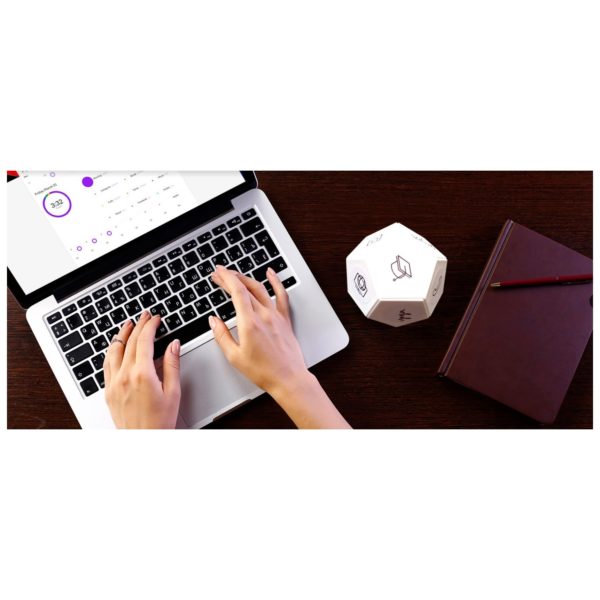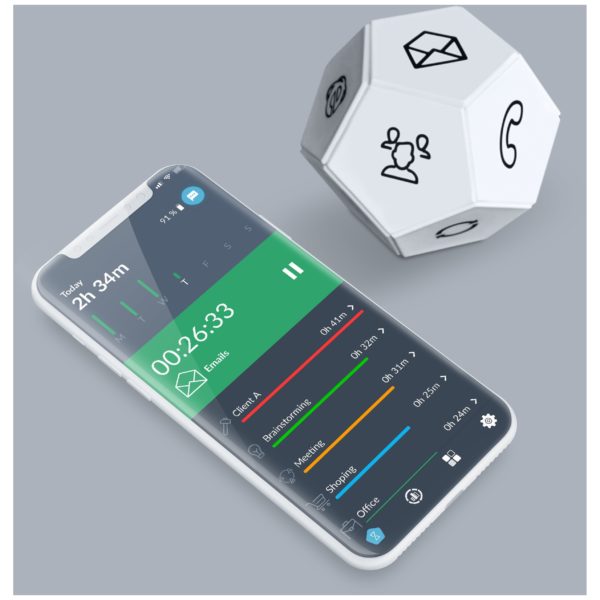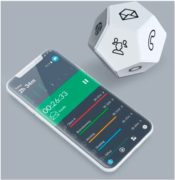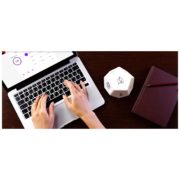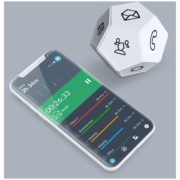 TimeFlip is a smart connected device to help people with time management and productivity control. This app-powered polygon is designed to make time tracking as easy and intuitive, as possible.
Ultimately simple and user friendly time tracker. Switching between your activities by simply flipping the device.

Analyze and monitor your time usage and productivity. Manage your workload, bill hours, prioritize.

Choose from stickers provided or mark your activities directly on the sides of TimeFlip.

Syncs automatically via Bluetooth to a free app available for iOS or Android. Wireless firmware updates.

Network or smartphone independent, works offline. Onboard memory to store data from 1166 flips (worth no less than 30-40 days of tracking).

Time logs red out by the app and stored securely in the cloud. Time entries can be edited manually. Time data export supported.
SMART, HANDY, USER FRIENDLY
So many people would love to take control of their time but hesitate to choose from 100+ software solutions available, that are complex and often uneasy. TimeFlip is designed to be an ultimately simple, tangible time tracker. It takes seconds to learn and start using.
TRACK AND ANALYZE YOUR TIME
With free TimeFlip app you can track your activities, analyze time data, prioritize, detect time losses and improve productivity.
Manage the time allocated for your projects, clients and job tasks. Invoice hours, control resources, send reports.
STORE, EXPORT, INTEGRATE TIME DATA
Safe cloud to store your time statistics, accessible via web interface. Time entries can be edited manually. Data export supported. API to integrate with third party software.
FULL AUTONOMY TO WORK ANYWHERE
Aloha, digital nomads! While TimeFlip sits perfectly on an office desk, it has been built to work anywhere. With onboard memory to store data from up to 1166 flips, the gadget is able to operate without the network for an average of 30-40 days.
FREE APP AND FIRMWARE UPDATES
Enjoy our free app (iOS/Android) and over-the-air, wireless firmware updates. We release new features and upgrade functionality regularly to keep you in line with the most recent developments in time tracking.
Main
Brand
TimeFlip
Color
White
General
Type
TimeFlip
Compatible Products
Android 5.0+; iOS 10+
Features
Features
Foldable plastic casing with magnetic anchoring. Surface suitable for drawing
Connectivity
Bluetooth
Bluetooth 4.0 (LE) or higher
Physical
Dimensions
Dodecahedron shape, 71x71x71 mm
Weight
70 grams (with battery)
Battery & Power
Battery life
180 days average, in daily use mode
Battery Type
CR 2032 button cell Lithium battery. Easily replaceable