ULTIMAX Mini Stepper Abs Toner Workout without Electronic Display Home Exercise Equipment with Resistance Bands (with Rope), Air Climber Stepping Fitness Machine – White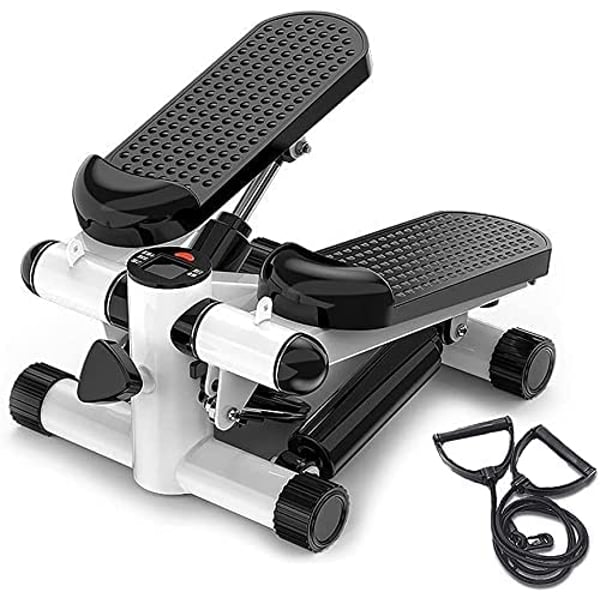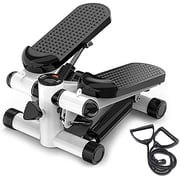 Ultimax
ULTIMAX Mini Stepper Abs Toner Workout without Electronic Display Home Exercise Equipment with Resistance Bands (with Rope), Air Climber Stepping Fitness Machine – White
FREE Shipping
Delivery 30 Sep - 01 Oct
Secure Transaction
Details
Mini stepper built with a Great Hydraulic Resistance System, ensure an even pedal resistance, provides a stable and safety workout environment, meanwhile its buffer and steadiness protect your knees and ankles from getting injuried.

Mini Stepper offer a cardio workout and strengthen your muscles, will help to shapely and toned your body, train your legs and buttocks, get your blood pumping.Feature:Materials: ABS, PP and SteelNet Weight: 6.1 KGOverall Size: 36.2 x 40 x 35cm / 14.3 x 15.7 x 13.8 inchPedal Size: cm / inchLength of each Resistance Bands: 89 cm / 35 inchWeight Capacity: 200 kg / 220 LBSBattery: 1.5V AAAHow to Replace Battery Remove the mechanism from the counter by disconnecting it from its slot. The battery compartment is situated behind the counter, install or replace a 1.5V AAA. Reconnecting the counter.Package Included:1 x Mini Stepper 2 x Resistance Bands 1 x Manual
You might want to check these..
S200782520