Ultimax Premium Quality Adjustable Weights Dumbbells Barbell Set 2 In 1,weights Dumbells Set, Dumbbells Barbell Weights Pair With Connecting Rod For Lifting, Non-slip Handle – 10kg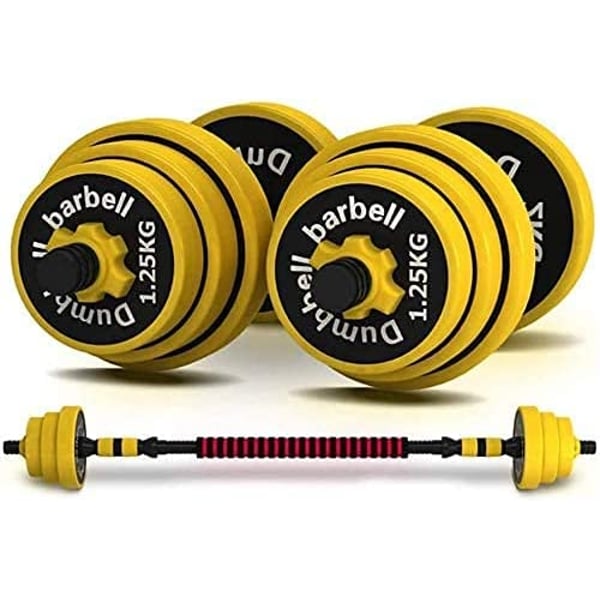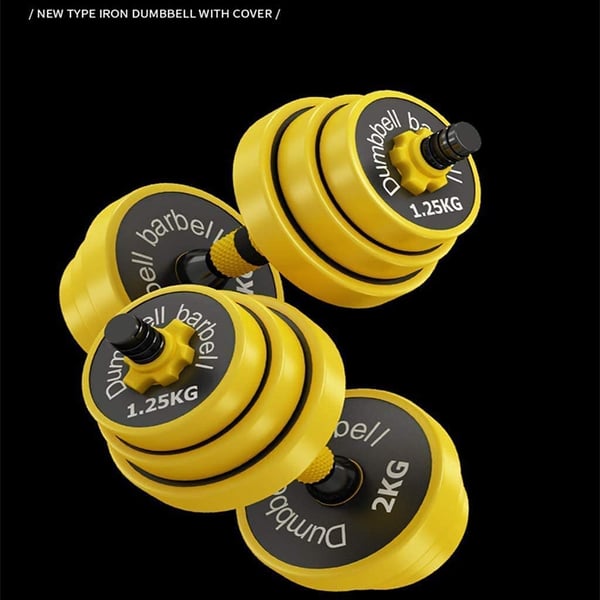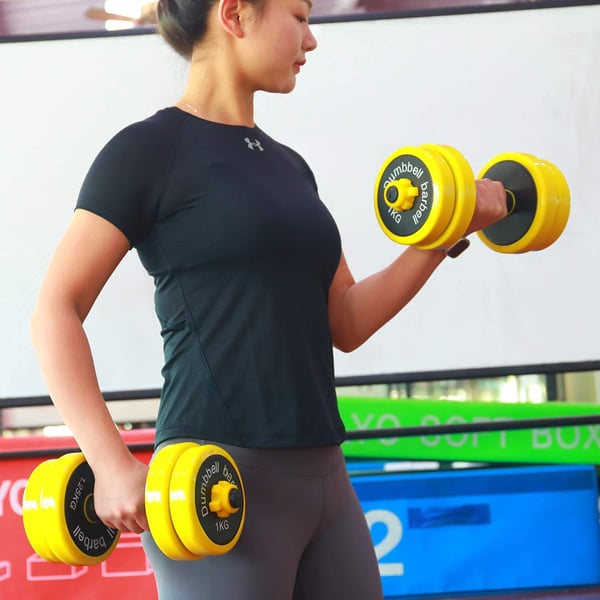 Ultimax
Ultimax Premium Quality Adjustable Weights Dumbbells Barbell Set 2 In 1,weights Dumbells Set, Dumbbells Barbell Weights Pair With Connecting Rod For Lifting, Non-slip Handle – 10kg
FREE Shipping
Delivery 09 Oct - 10 Oct
Secure Transaction
Details
ULTIMAX dumbbell set is made of embossed /frosted Meral Cover weight plates with obvious weight markings, coated with black paint finish to prevent rust and corrosion. Yellow TPU protective cover on the dumbbell to provide essential grip and security during workouts, and that will protect floors and equipment from being scratched, scuffed, and dented.

The ULTIMAX adjustable dumbbell is an ideal solution. It's one of the most space-efficient and flexible strength-training options available with its unique and effective design. Adjustable weight plates design, so you can change the weight plates according to your weight limit. Perfect for a whole-body workout which tone and sculpts your arms, shoulders, back and also strengthen your musclesRubber Covered PlatesPrevents dentsProtects floorsBoltsUpdated deep groove designBolt better securedGripErgonomic designSlip resistantConnector BarScrews onto dumbbellComfortable foam gripSteel interior
You might want to check these..