Usams Transparent Wireless Charger 1.5m Black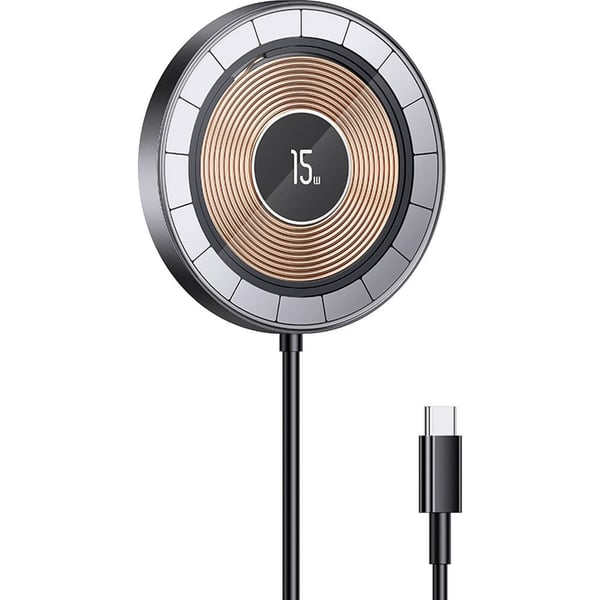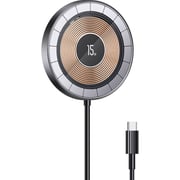 Usams
Usams Transparent Wireless Charger 1.5m Black
+ AED 13.00 Shipping
Delivery 09 October
Secure Transaction
Key Information
Type:

Wireless Charger

Input/Output Terminals:

1 x USB-C

Interfaces:

Wireless Charging

Color:

Black
Details
Transparent Magnetic Wireless Charger support PD fast charging protocol, peak power up to 15W, charge for iPhone faster than 5W wired charging.
Mechanical Style
Transparent Magnetic Wireless Charger
Transparent Design
The high-clarity and high-transparency tempered glass cover, breaks through the shackles of aesthetics, seeing the core magneto-electric module at a glance, bringing strong sensory stimulation
Stylish Design
The interlocking magnet module, rigorous axial symmetry, fully show the ordering beauty of industrial design
17 N52 Magnets Instant Adsorption
Strong magnetism, automatic positioning, instant adsorption
PD Fast Charging
Support PD fast charging protocol, peak power up to 15W, charge for iPhone faster than 5W wired charging
USAMS PD protocol wireless charger
PD 18W input, wireless output peak can still reach 15 watts conversion loss
Common wireless charger
Non-PD input, power is only 15W, wireless output is less than 15W after conversion
Low Temperature Fast Charging
The upper-premium temperature control management chip + aerospace grade aluminum alloy cooling case, long-term low temperature operation, high performance
360°Arbitrary Rotation 1.5m Long Enough
Lying in bed to play games, lying on the sofa to browse TikTok, do not worry about the distance.
7.2mm Super-thin
Light, thin, small, round, easy to attach to the back of phone, thin and not cumbersome.
Transparent and High-Quality
Integration of precision magnetoelectric module, transparent and high-quality.
Tempered glass
high hardness, drop and scratch resistance, clean in one wipe
Magnetic separator
Isolate the interference of the magnet to the coil, reduce the attenuation of charging energy
Copper coil
The radius of the coil is thickened to 10mm, and conversion rate is up to 75%
Magnet module
Densely arranged into rings to form a closed magnetic field and prevent magnetic leakage
Aluminum alloy case
CNC machining, high precision, stable quality, wear and corrosion resistance
Be Assured Use With Magnetic Case
Charging induction distance of 6mm, greater than the thickness of iPhone's official magnetic case, be assured use.
Desktop Wireless Charger
Compatible with 5W/7.5W/10W/15W 4-level output, no magnetic function of the mobile phone, can also be flat charging.