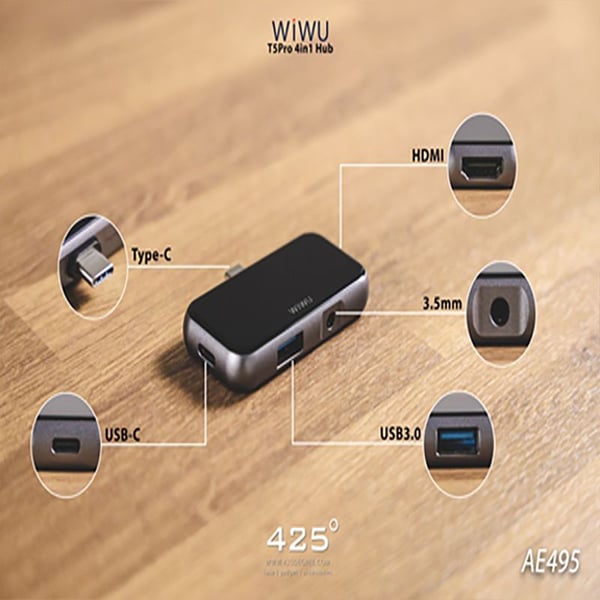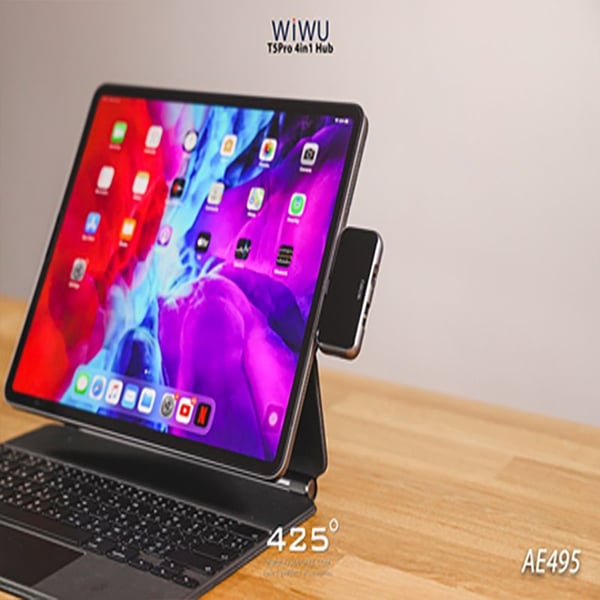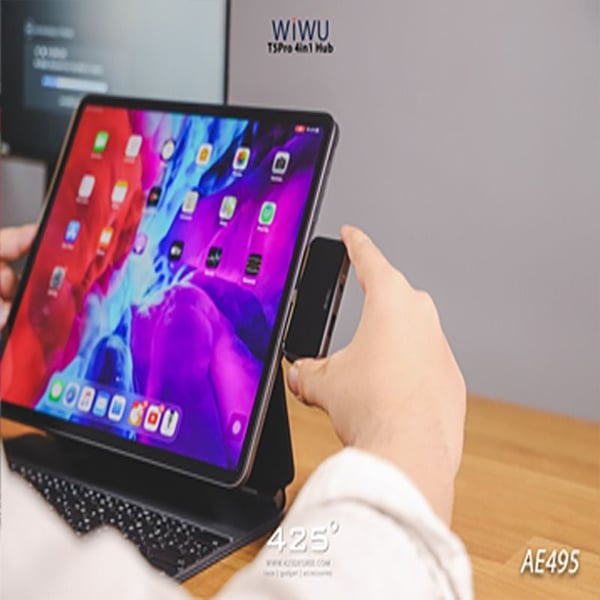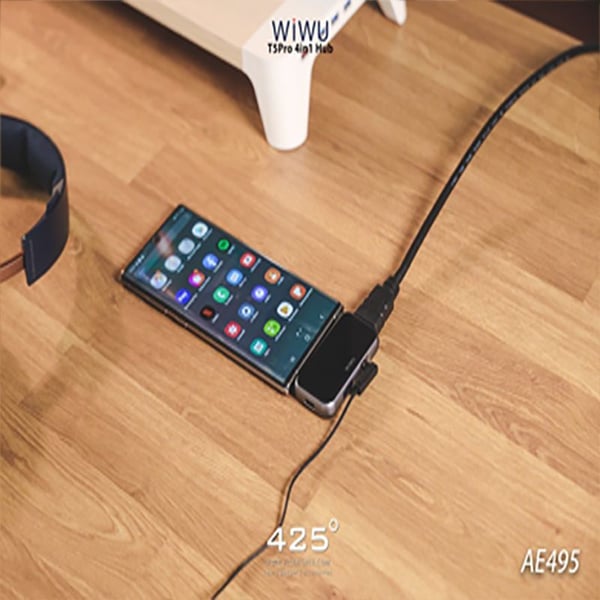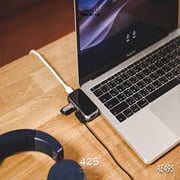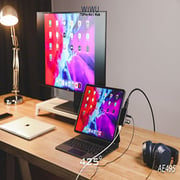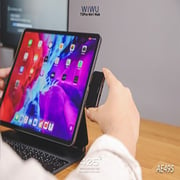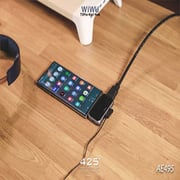 WIWU
Wiwu T5 PRO USB Type C Hub
Key Information
Input/Output Terminals:

USB-C: for charging in Supports fast charging PD 60W Max (5V / 9V / 14.5V / 20V-3A)

Color:

Grey
Details
Wiwu T5Pro is a 4-channel USB-C Hub for use with iPad Pro, MacBook, Android models with a USB-C port. Available in both USB-C, USB3.0, HDMI and 3.5mm. To add more ports for easier use. This model 425 would recommend. There are both good design, durable materials, compact size, and the function definitely meets the needs.
From 425, practical trial The most favorite point is function. Because there are 4 types of additional ports which are most often used on a regular basis Therefore able to use many times more flexibly Can be connected to the screen Connect accessories such as a mouse / keyboard, connect to an External / USB flash drive to manage files, connect to a 3.5mm 3.5mm headset, as well as a quick charge port for charging.
Supports many devices including iPad Pro, MacBook, including Android Smartphone. All ports can work with all functions as well.
Choose strong materials at every point. Both aluminum at the edges that are durable And helps to provide heat from the inside The top and bottom are Tempered Glass, which has better properties to reduce scratches than general hard plastic. Therefore maintaining a smooth, elegant, longer use