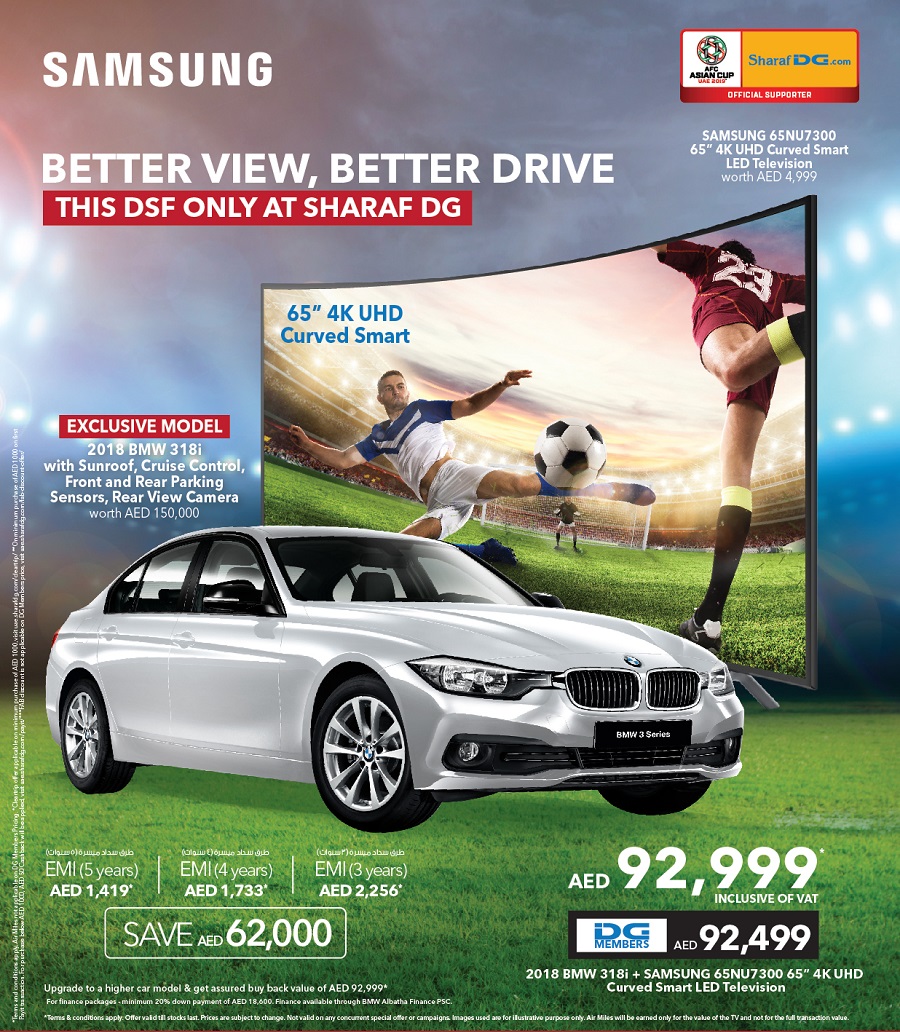 Upgrade to a higher car model & get assured buy back value of AED 92,999*
Finance available through BMW Albatha Finance PSC.
*Terms & conditions apply.
Offer valid till stocks last. Prices are subject to change. Not valid on any concurrent special offer or campaigns. Images used are for illustrative purpose only. Air Miles will be earned only for the value of the TV and not for the full transaction value.