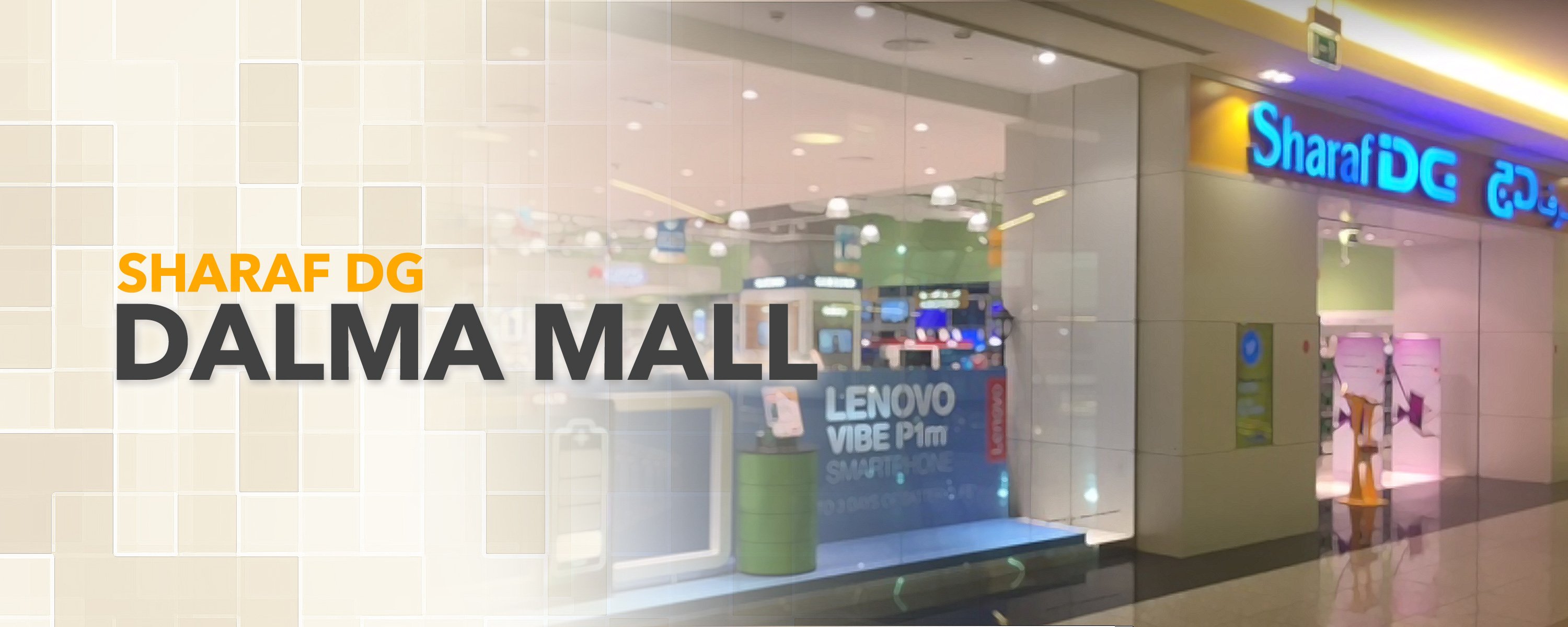 Dalma Mall is located in Mussaffah near the Mohamed Bin Zayed City in Abu Dhabi. The mall features the latest in retail, hospitality and entertainment under one roof. It spreads across a total build-up area of 255,000sqm.
Comprising of 425 retailers, with unique experiences in fashion, F&B, entertainment and wide services, the mall has parking available for over 6,300 cars.
Find Sharaf DG in Dalma Mall
Sharaf DG at the Dalma Mall is located one Level 2 close to Starbucks and Home Center, and just a few steps away from the Cine Royal Cinemas. If you're driving to the mall you can park at the Green parking zone and take the Central entry to reach our store easily. If you choose to arrive by public transport, you can enter the mall via the central entrance and take the escalator to level 2.
You can also reach the mall via regular bus services the roads and transport authority.
From Abudhabi City – Bus#101
From Khalifa street – Bus#040
From Baniyas – Bus#447
From Musaffah – Bus#112 & Bus#114
From Shahama – Bus#210 & Bus#211
Store area
Sharaf DG boasts a huge 15,000 sq.ft area to cater all our customers electronics and home appliances needs.
Services available at Dalma Mall
Tech Bench
Mobile Kiosk
Customer care
Look for these Shop in Shops :
Apple Shop In Shop
Huawei Shop In Shop
Payment Options
We accept all credit & debit cards from local and international banks. If you prefer to pay cash, ATMs of popular banks such as Emirates NBD, FGB, ADCB, National Bank of Abu Dhabi (NBAD), RAK Bank are available within the mall.
Saturday – Wednesday
10 AM – 10 PM
Thursday – Friday
10 AM – 12 PM