All the die-hard fans have already seen the second trailer for the hotly anticipated sci-fi movie Star Wars: The Force Awakens.
If you haven't, you can watch it below:
[youtube https://www.youtube.com/watch?v=ngElkyQ6Rhs&w=560&h=315]
The Star Wars franchise made a huge leap where technology in film is concerned. Before a full-house and very enthusiastic crowd at the Star Wars Celebration convention in Anaheim, California, BB-8 rolled out in front of Star Wars: Episode VII director J.J. Abrams and producer Kathleen Kennedy.
The internet went crazy because he wasn't an actor in a costume or a CGI special effect. This was a REAL functioning piece of hardware – a rolling BB-8 droid in action!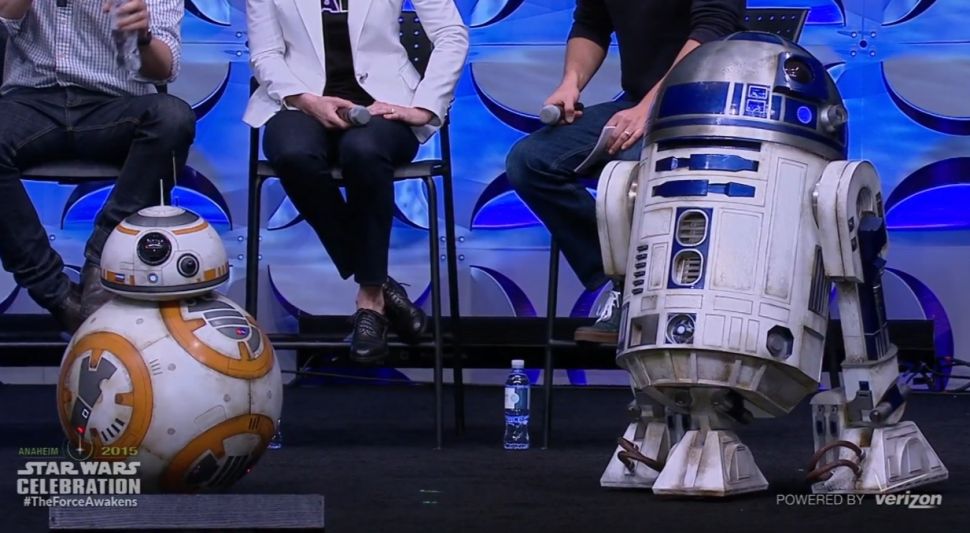 Over the course of his six Star Wars movies George Lucas transformed the Hollywood film industry by leading the way for the development of many special effect technologies which rendered full cities, spaceships and characters out of computer animation, but also by creating animatronic special effects.
For this latest sequel in the long-running saga, director J.J Abrams however chose not to use this method, but to create a robot from scratch that is remotely controlled by an operator and can perform specific commands.
The BB-8 droid has a robotic ball for a body, topped with an equally robotic head that not only doesn't fall off but also lets the body move freely below it.
Disney Chairman Bob Iger allegedly found the company that helped the Star Wars team discover the technology to build a functioning BB-8 robot. It is very similar to Sphero.
Sphero, from Orbotix, is a self-contained robot ball that communicates with a smart-phone app via Bluetooth. It can be run in any direction using the in-app virtual joystick.
J.J Abrams said to an amazed crowd at the convention: "There were a lot of discussions about how having a CGI BB-8 would be so much easier for shooting, but we also knew it would be so much better for the film, for the actors, for the set, for the look of it, if it were performed. Neil Scanlan and his unbelievable team … built and puppeteered BB-8 in the movie and did an extraordinary job, and it was better for the actors and it was better for the film itself."
Are you looking forward to the movie in December?