Embroiled in a legal battle with Apple, Samsung has managed to announce the launch of the Galaxy Note II, the second generation smartphone from the stables of the South Korean manufacturer. According to Samsung, the biggest benefit of this latest innovation is that you can make more of your ideas when equipped with this superlative technology.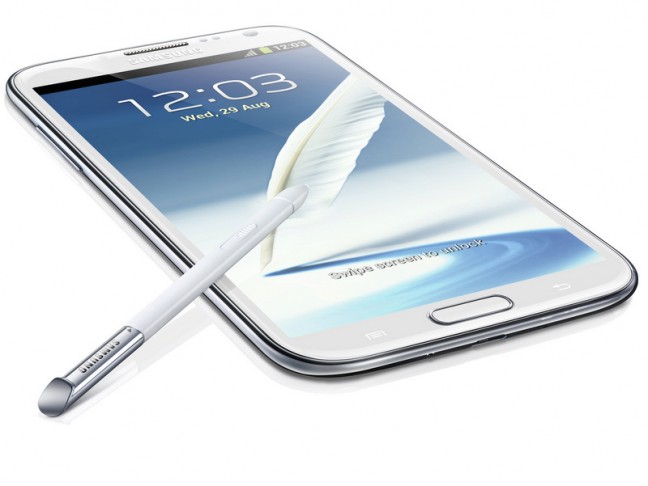 Power-packed
The Galaxy Note II sports a 5.5-inch Super AMOLED screen and runs on Android 4.1 (Jelly Bean). It is powered by a quad-core processor clocked at 1.6GHz, has 2GB RAM and 16GB or 32 GB storage with support for microSD card. Other features include an 8MP rear camera, a 1.9MP front camera and a 3,100mAh battery. Further, it has a 16:9 aspect ratio means when you spin the gadget on its side, you'll be able to watch movies without any annoying black bars at the top and bottom of the display.
Enhanced S pen
Although there are a range of new features in the new Note, it's the improvements to the stylus that make the most difference: it's easier to write with, but it also now has a button allowing users to change what 'nib' it virtually has, and it also reveals more of, say, emails, calendar entries or picture galleries if you hover over the screen rather than touch it.
There's an easy way to add notes to photos, too, which could make a huge difference to those huge digital libraries of neglected,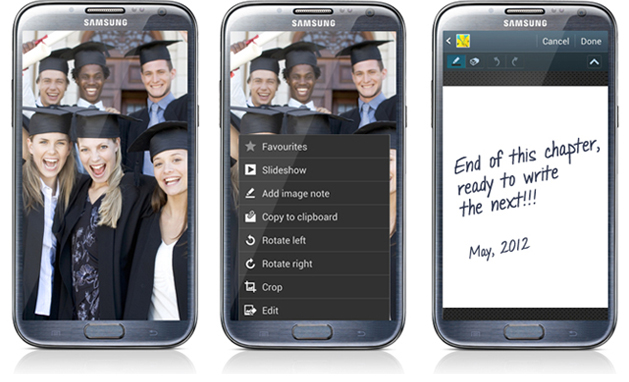 unlabelled photos that many users are now gathering. Also, pre-loaded apps and games are designed to work with the S Pen.
Slated to go on sale in Europe and Asia in October, this gadget could be a dream come true for shoppers who crave for the biggest displays! Will any of you Sharaf DG fans be queuing up outside our showrooms the day this genius innovation hits our stores?