The Allegro, the inaugural Windows phone from Acer, is finally here and raring to go!
Available at all our stores for just AED 1,699 along with a free du ELITE 100 plan worth AED 125, the device comes with a 3.6" of WVGA LCD touchscreen (giving a resolution of 480×800 pixels) which is quite responsive and the screen clarity too is good and this despite it being a low-cost phone.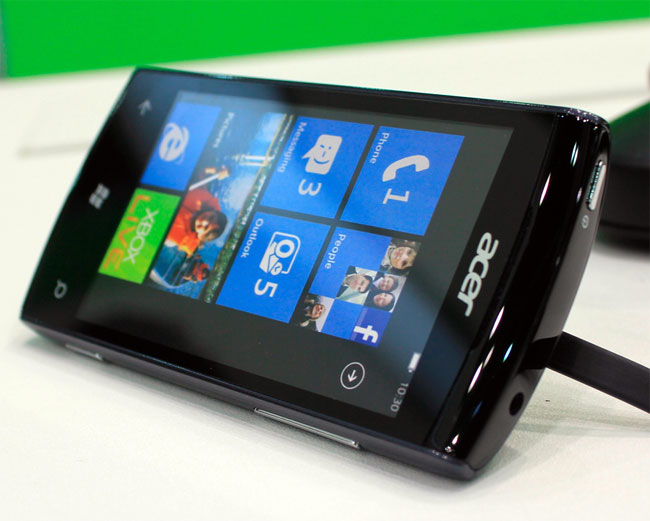 The Acer Allegro has a QualComm SnapDragon MSM8255 chipset keeping everything in order. A single-core Scorpion processor running at 1GHz takes care of the computing power needed by the device while a dedicated Adreno 205 graphics engine handles graphical concerns.
Measuring 11.6 x 5.9 x 13mm in size and weighing 126 grams, makes the device very pocket friendly. Also, its choice of materials makes it to feel compact and lightweight in the hand. And, it's perfectly curved in the rear so that it lands snuggly into one's hand with plenty of comfort and ease.
Allegro Acer has 8GB of internal memory (expandable other 32GB via a card MicroSD). As connections, the Acer Allegro has Wi-Fi, Bluetooth 2.1 and GPS, plus a MicroUSB port. Not surprisingly, it has no HDMI port, although the camera is good.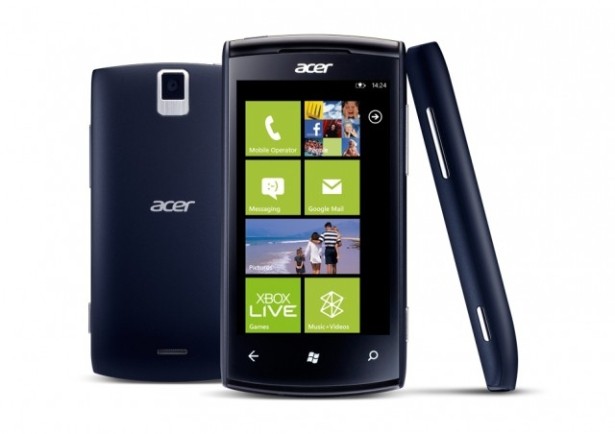 Equipped with a 5MP rear camera, it does an adequate job of taking pictures and is capable of recording videos in high quality 720p. The interesting feature, though, is the introduction of Fast Charge technology which apparently charges the device's 1300mAh battery 2.5x faster than other tablets and phones. The battery life is impressive, lasting over eight hours with moderate usage.
The ability to incorporate friends' Facebook data and updates with the address book is another handy feature of the phone which allows users to text, call, and contact someone on social networking from their profile on the phone and is very simple to use.
Windows Marketplace does not have a huge range of apps, so you might find that your favourite ones are not available, but the Xbox Live capacity does allow access to a variety of fun games for gaming enthusiasts.
In conclusion, the Allegro is a good bet if you're looking for a cheaper smartphone with a good range of features.