In a world obsessed with 'smart' phones & 'smart' technology, we probably spend more time with a smart phone than with anyone or anything else. You keep it by your bedside, take it to your office, while you're waiting to checkout at the grocery store or eating your meals.
However, you may be getting a little sick of being addicted to it.
The new Light Phone changes all that. Currently a Kickstarter project, it basically only has one feature. The tiny, credit-card sized phone is designed for taking a break from technology.
It can only make calls.
However, you don't get rid of your smart phone. The Light Phone connects with your smart phone through an app at home and forwards any critical calls you might need to take. Once you put in a SIM card, you can make calls too. It has quick dial, which is nice and it doubles as a flashlight.
Besides that, you pretty much ignore it, and that's the point.
[vimeo 127191516 w=500 h=281]
Here's a quick overview about the specs:
Credit card sized handset
Lasts 20 days between charges
Will only make calls
The display is dot matrix LED
Ten numbers can be held in memory for speed dialing
Is 3.4 inches x 2.0 inches and weighs just 36.5g
Pre-loaded with 500 minutes (in U.S.A)
Price of $100
Plans to start shipping in May 2016
"We're not saying people shouldn't use smartphones at all," says Kaiwai Tang, who co-founded Light with fellow designer Joe Hollier. "We're just saying that for certain moments—like taking your kid to the park, having dinner with your wife—those moments we don't really need notifications from Twitter or Facebook or anything else."
The co-founders met at Google's 30 Weeks incubator, a new program that helps designers create and launch companies. Though they were surrounded by digital technology, the pair didn't want to make yet another app for disconnecting or focusing.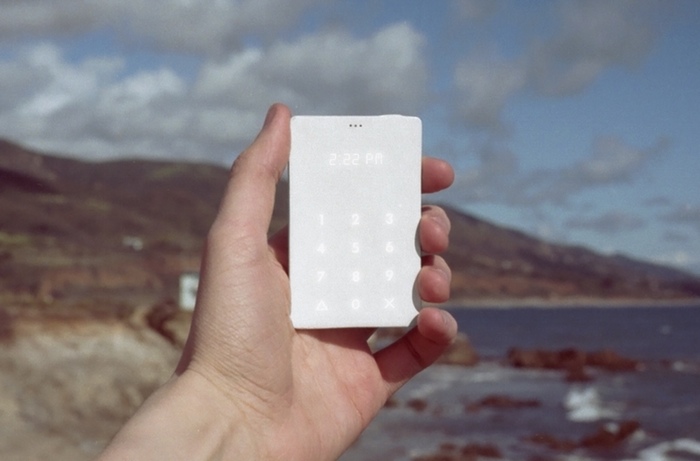 The Light Phone uses a minuscule dot matrix LED panel as a display and an LED-lit touch module as a number keypad. This means when it's not in use, it could pass as a slightly thick white card that you can hide away in your wallet. It's that slim. The phone doesn't have a screen or a menu. Critically, it doesn't let people text—despite the fact that the majority of communication on phones now happens through text messaging, not voice calls. In theory, that means you'll probably only hear from someone if it's actually important. And you won't spend any time staring at your phone, because there's nothing to see.
"The lack of a screen is really important to us: We don't want this to be something that you dive into. When you get on your phone and you check a text message, you end up checking email or Instagram. We wanted this to be connect, talk, hang up. That's it." says Hollier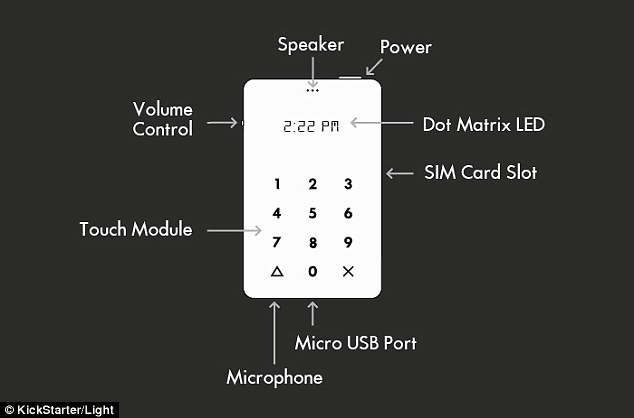 The biggest hurdle for the company is the competition from the multitude of $20 pre-paid phones from major retails and service promiders in addition to the TalkCase concept. However, the phone is very sleek, light and hassle-free. So, the cool factor could come into play.
Ultimately, the designers hope the phone helps lead the way as part of a bigger movement to disconnect. "We aren't creating new technology, we're using the best existing technology in a new way,"  Kaiwai Tang and Joe Hollier write on their Kickstarter page; "we have stripped away everything but the phone itself, the only essential connection that the user needs."