Twitter fanatics! We have some good news for you. Twitter has announced the integration of the Direct Messages feature that lets you chat with any of your followers privately. Now you can seamlessly grab a cup of coffee, relax and chat with your followers. No one expect your participated followers can view the conversation.
New! Use Direct Messages to speak privately with a group of up to 20 people. Share Tweets, show emoji & be yourself.https://t.co/8giGhC6OO0

— Twitter (@Twitter) January 27, 2015
Not one or two, you can involve 20 followers per group. The people within the group don't need to follow each other in order to be included on the message. When a user is included in a group message, they will receive a notification.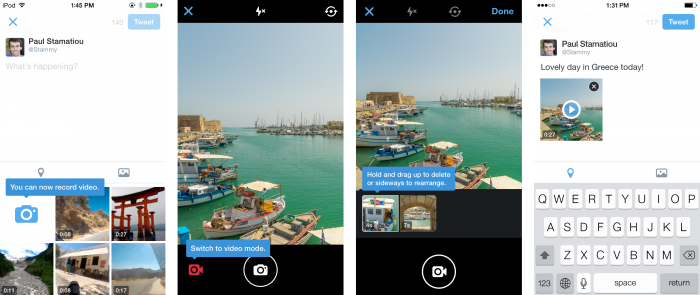 In just a few taps you can add a video to unfolding conversations, share your perspective of a live event, and show your every day moments, all this and much more without having to leave the app. Videos are previewed with a thumbnail and you can play them with just one simple tap. Twitter will add a new video capture tool that lets you capture videos for the duration of 30 seconds. Twitter will also allow some basic video editing of the captured video, and you can then post it in your Twitter timeline.
Happy tweeting!