From 1080p HD to UHD, the market today is bustling with a wide range of TV sets! In such a scenario, choosing the right sized TV has become a really tough decision to make. Unlike the yesteryears, advancement in TV technology has allowed manufacturers to produce high-end HD screens that can span much larger screen sizes without sacrificing HD brilliance from close up or far away.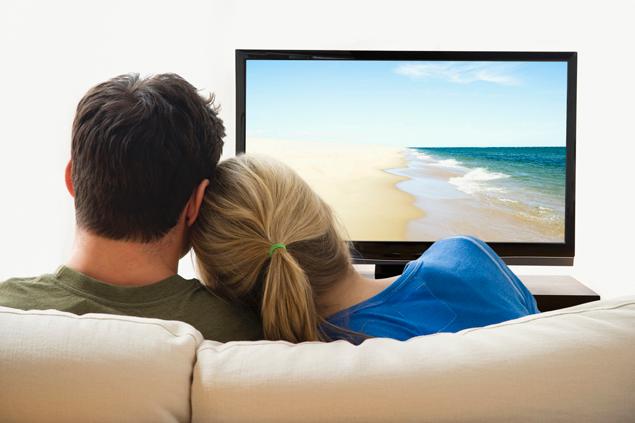 Today brands are pushing the envelope when it comes to screen sizes from a whooping 90 inch range to UHD displays that are 110 inches in size. So if you have the space in your room and your wallet, buying a massive screen with excellent picture quality isn't a big deal.
But the question that arises is how big you really need to go in order to get the perfect television experience. We've outlined a few points that will help you make a sound decision, when it comes to selecting a TV of the right size.
Measure it right!
Bust out your measure tapes and take some measurements to check what sized TV you can accommodate. You need to keep in mind that today's TV screens come in different sizes that they did a couple years ago. For example 42 inch screens have been replaced with 39 inch and 46 inch screens. Usually a few inches might not sound a lot, but it isn't the same while it comes to measuring TV sets. A couple of inches can have significant ramifications on both height & width. You should also keep in mind that not all bezels are the same. A high-end TV with a slim bezel will measure smaller than an entry-level TV with the same screen size, but a larger bezel.
Measuring ahead of time also helps you to keep things in the right perspective. When you see a wall of TVs at Sharaf DG, it is almost impossible to guess which would work best because of the lack of perspective. With the measurements in your hand, you're less likely to make a mistake.
Weight and watch!
Whether you want to mount it on a wall or place it on a stand, knowing the weight of your TV is really important.
If you are planning to mount your TV on a stand, you need to know how much surface area you have available on the stand. You also have to make sure that the material can support the weight of the TV you are going to buy.
If you want to wall mount your TV, you need to keep a few things in mind. You'll need a wall-mount that can support the TV, and, depending on how heavy the TV is, you'll need that wall mount to be affixed to studs in the wall to safely support the TV. Wall anchors can be used from some lighter TV's, but make sure the anchors or toggle bolts you use can handle the weight of your TV. The last thing you need is a brand new TV taking a dive because your drywall gave way.
Find the Spot!
Is the TV going to be tucked away in a bedroom, or will it be the apex of the entertainment center? Smaller screens fit perfectly for most bedrooms. Conversely, big and bold TV sets are meant to be placed in main rooms where all the entertainment happens. In today's market, we recommend starting at 50-inches and working up from there. Trust us, you won't be wishing for a downgrade.
Just follow these steps and we bet you will find the perfect TV for you. Do you have any tips too? Feel free to share with us in the comment box.