Are you accident prone? Do you drop your phone a couple of times a week, maybe paid a lot to fix your old one when you dropped it into water & it was never as good as new again?
Well, the newest Hisense mobile, the King Kong is here just for you! The phone can even break a watermelon or a walnut! Don't believe us? Watch this video!
[youtube https://www.youtube.com/watch?v=ly6mpjs86A4&w=560&h=315]
It's even water & dust-proof. So you don't have to worry about your mobile accidently falling into the pool or getting wet in your pocket while you take a dip into the sea.
[youtube https://www.youtube.com/watch?v=Eq__DfKfVDE&w=560&h=315]
Tenny Wang , Director of Hisense Middle East says that the inspiration behind the mobile was that, "We have seen people damaging their phones by dropping it in water and shattering the glasses by dropping it on the ground so it is designed to withstand every accident."
Interested yet? Here are more details of the newest super mobile!
Design: The design of this phone is exceptional. The gorgeous black, gold and brown colour scheme gives the mobile an extremely premium look. It's a light weight phone with an exclusive leather back. Best of all, the phone is just 9.4mm thick, but gives a weighty, tactile feel thanks to the leather back.
Performance: It's a total power house; it has a16GBinternal memory and an expandable micro SD slot. It uses a high performance 2GB RAM so you can run all your apps. The only drawback? It uses Android 4.4 and does not support the latest Android OS Lollipop.
Camera: With an 8 MP camera and 2 MP front camera the King Kong doesn't compromise on photo quality and offers striking photographs.
Sound: The mobile offer excellent sound thanks to incorporating Dolby Digital Sound Speakers which offer clear & loud sound. It's your perfect party mobile!
Display: With a 720p and five inch screen display, you can watch videos & even your favourite movies on-the-go.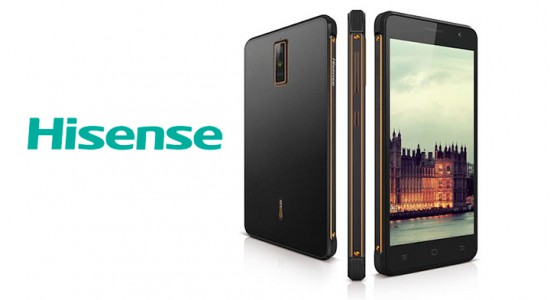 Love the mobile yet? We're sure you do!
You can grab one for yourself exclusively at Sharaf DG for AED 999 only. Just download our app at www.bit.ly/sharafdgapplication & start shopping!