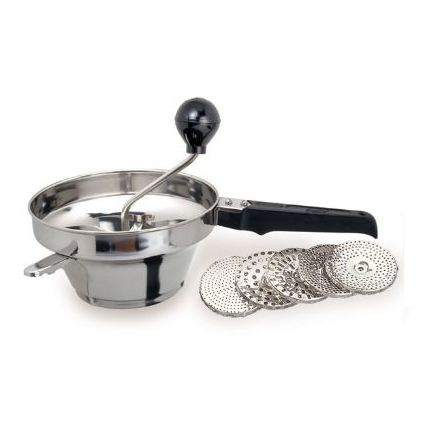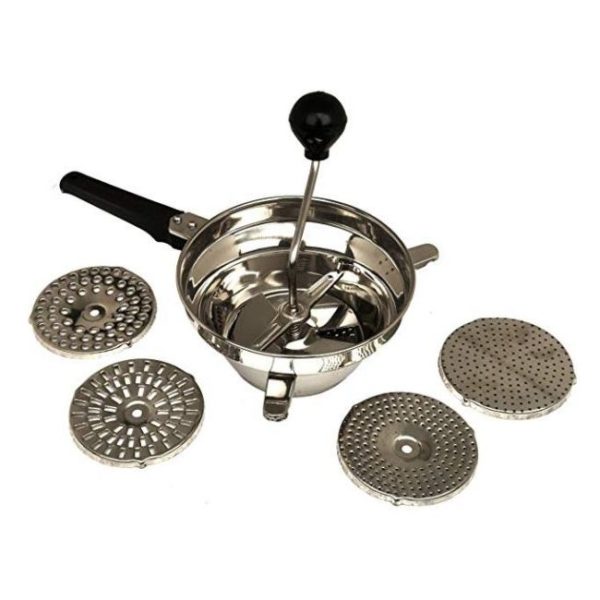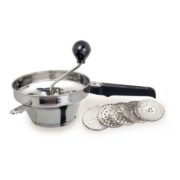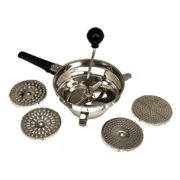 Anjali CR02 5 SS Jali Crusher Deluxe (Puran Poli Maker)
A prefect product for coarse grinding with 5 SS attachments for preparing Indian Snacks.
Farsan Jali – For making crunchy Bhavnagri Ghatia
Puran Jali – For making Puran Poli, Shrikhand, etc
Strainer Jali – To strain excess water cooked food. Filters of leftover particles from cooking oil.
Bundi Jali – For making Bundi Laadu and Raita.
Idli Jali – For making a perfect textured idli Mix.
General
Type
Cookware & Bakeware
Features
Stainless Steel Material | Making a perfect textured idli mix