Asko Built In Chimney Hood CW41238G
Key Information
Energy input:

Electric

Works using electrical energy

Built In / Free Standing:

Built In

Dimensions (H x W x D):

85 x 1198 x 534 mm

Installation: Not Included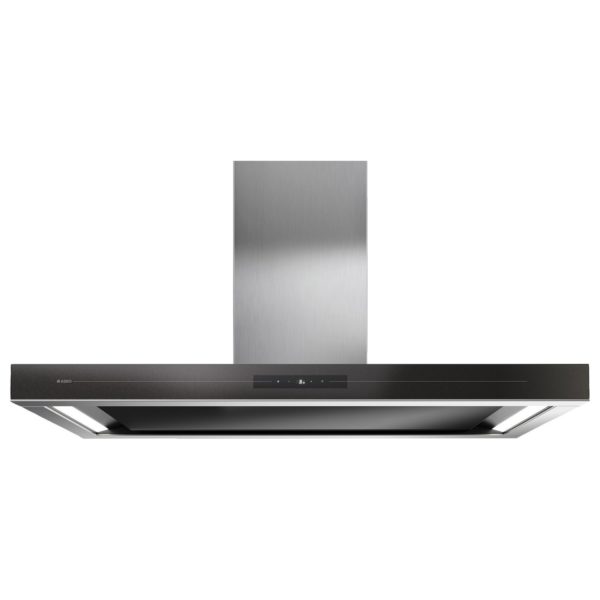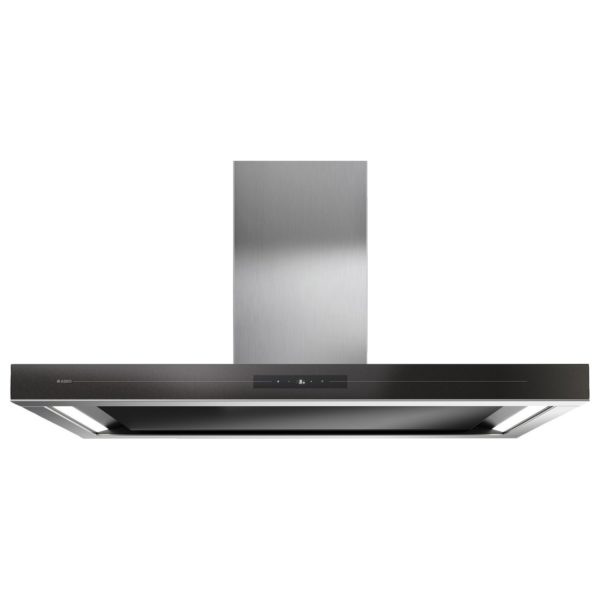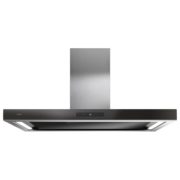 Canopy RangehoodToday's appliance options are in a different league, incorporating seamlessly welded materials, sleek minimalist design and powerful capacity. The ASKO CW41238G Canopy Rangehood is an obvious case in point, boasting 120cm wide extraction coverage to accommodate airborne odour removal in a flash. Intuitive controls and intelligent features allow the chef to focus on culinary excellence while the rangehood clears the air and cools the room.
ASKO CW41238G Canopy Rangehood 120cm
Canopy rangehoods are most noticeable in progressive, open-plan Australian kitchens featuring island workstations. Seamless ASKO design and construction principles accommodate appealing canopy rangehoods that attract the eye, sync with other tailored ASKO appliances and perform quietly even when functioning under high extraction speeds. Scandinavian simplicity includes user-friendly, ergonomic CW41238G Rangehood design for assisting the chef, especially when coupled with impressive ASKO innovations that include pyrolytic ovens, self-cleaning combi steam ovens and the famous Fusion Volcano Wok burner. Even busy chefs in the midst of a cooking extravaganza will have time to stand back and appreciate smart cooking solutions that only ASKO can provide.
Progressive Kitchen Technology for Contemporary Australian Style
ASKO appliances are worth investigating whether you are building or renovating. Manufactured using only the best hard-wearing materials, ASKO appliances are constructed to stand the test of time, while evolving to match kitchen functionality. ASKO appliances, including the CW41238G Canopy Rangehood, are compatible and versatile, allowing the user to multi-task without stress. State of the art technological innovations are an ASKO trademark, facilitating smart cooking solutions that reciprocate with the user from meal planning to dining pleasure. At 120cm wide, the ASKO CW41238G Canopy Rangehood is perfectly at home in the best Australian homes requiring maximum culinary output.
Intuitive Appliances for Every Home
By presenting an unsurpassed appliance range, ASKO promotes kitchen solutions for every style of Australian home. The progression of modern kitchens includes open plan entertaining for reciprocating with family and guests even while cooking, and when odour removal is facilitated by 230 W of extraction power, the entire house remains free of airborne fumes. When the ASKO CW41238G Canopy Rangehood works in tandem with other ASKO appliances, culinary options expand dramatically and even beginners will be tempted to experience newfound cooking convenience. ASKO breaks down barriers between expert and novice chefs, allowing everyone the opportunity to become master chefs of their own domain.
Main
Brand
Asko
Color
Black
General
Type
Built In Chimney Hood
Built In / Free Standing
Built In
Energy input
Electric
Body Finish
Stainless Steel
Control Type
Touch Control
Electrical Cord Length
1.5 m
Noise Level
63 dB
Dimensions
Dimensions (H x W x D)
85 x 1198 x 534 mm
Weight
38.4 kg
Power
Frequency
50 Hz
Power Consumption
230 Watts
Features
Features
Stainless-steel Construction Materials | Powerful Inverter Motor | 9 Speed Settings
Additional Features
Long-lasting Attractive Appeal | Concentrated Edge Extraction | Automated Boost Function | Clean Air Function | Dimmable LED Lighting | Easy to Clean
Other
Country of Origin
Italy