Asko Front Load Washer 8 kg W4096PW
+ AED 13.00 Shipping
As low as AED 232.00 per month.
Key Information
Type:

Front Load Washer

They are built for efficiency.Water consumption is less. It has washing and upto 70% drying capability

Capacity:

8 kg

Ideal capacity for medium families (5 to 6 people). Fits 3 jeans, 3 shirts, 2 bed sheets, 3 pillow cases, 4 dish cloths, 4 small towels

Power Consumption:

2200 Watts

Noise Level:

50 / 77 db

It is level of noise produced by your Laundry (Lower the value, lesser will be the noise), 50dB is normal

Color:

White

Warranty: 5 Years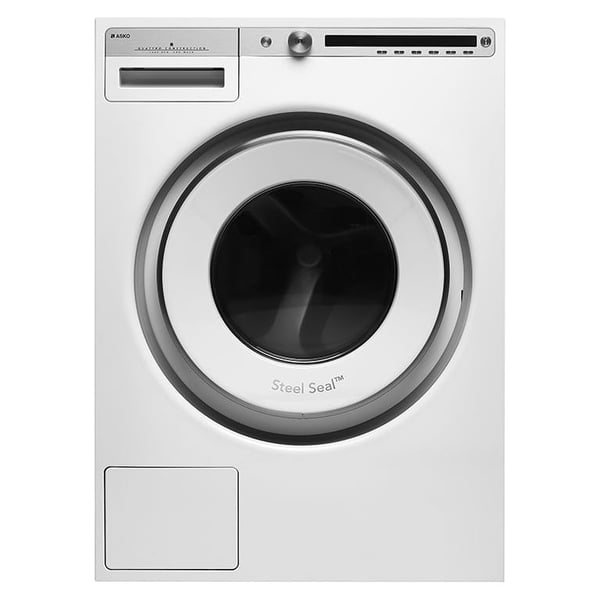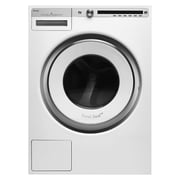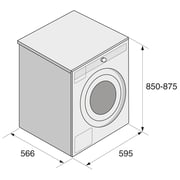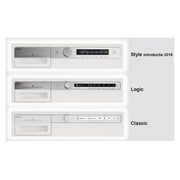 ASKO Pro Home LaundryA new series of washing and drying machines Pro Home Laundry, in which the modern minimalist design is combined with a sophisticated high-tech design.
In this extremely durable construction, the tub supports four robust supporting shock absorbers mounted on a bottom of galvanized sheet steel. The ASKO household products are built in the same way as professional equipment. Durable and suitable for intensive use.
UNIQUE AT ASKO: SUITABLE FOR WOODEN FLOORS
ASKO washing machines are equipped with a patented Quattro construction. This construction that is also used in professional washing machines involves a unique arrangement of drum and tub on four shock absorbers. Vibrations that occur during the centrifugation of the wax are hereby greatly reduced, so that the shell remains much more stable. The Asko W4096P.W Logic can therefore function perfectly on a wooden floor. When placed on other subfloors such as concrete, etc., this system ensures even quieter operation.
The stainless steel drum from ASKO is equipped with hourglass-shaped laundry carriers, so that your laundry moves to the center of the drum. Here your laundry is optimally protected. The drivers also ensure that the dirt disappears quickly and effectively from the drum.
This ASKO washing machine is equipped with an induction motor without carbon brushes. This strong and robust motor can handle high speeds when spinning, is silent and guarantees a long life.
CLEAN LAUNDRY, CLEAN CONSCIENCE ..
Corporate social responsibility with great attention for our environment is woven into ASKO's DNA. For this reason they do everything they can to use the right amount of water, thanks to the SensiSaveTM system they minimize water and energy consumption. All ASKO washing machines have the A +++ energy label.
Most manufacturers stabilize their washing machines with concrete. ASKO strengthens and stabilizes its washing machines with robust cast iron counterweights at the front and a cast iron bearing cross at the rear. An ASKO is therefore stronger, more stable and more sustainable.
Despite the many possibilities ASKO has managed to keep the operation of the machine very simple. You select the desired washing program with a function key, which is shown on the display in English (13 languages ​​available). You can then adjust the speed, temperature and the like to your liking, but by default they are set to the most used value. In practice, this means that you often only have to select your program and then press start.
The ASKO washing machines are designed according to the patented SmartSealTM concept. This means that the door connects directly to the cockpit, so that the access is hermetically sealed, without using a rubber door cuff. This keeps the filling opening always fresh and hygienic.
Main
Brand
Asko
Color
White
General
Built In / Free Standing
Free Standing
Type
Front Load Washer
Loading Type
Front Load
Capacity
8 kg
Display
LCD
Spin Speed
1600 rpm
Power Supply
220-240 Volts
Energy Rating
A++
Frequency
50 Hz
Power Consumption
2200 Watts
Energy Consumption
A ++
Noise Level
50 / 77 db
Programs
Daily | Cotton | Mix | Synthetics | Wool | Hand wash | Dark underwear | Wash time | Automatic | Express | Intensive | Easy care | Drum cleaning | Jeans | Shirts | Hygiene | Bedding | Hypoallergenic cotton
Dimensions
Dimensions (H x W x D)
850 x 590.50 x 580 mm
Features
Features
Compartment for liquid detergent | Door with chrome | 25 languages ​​adjustable on display | Child lock | Extra options | High water level | Delayed start | Temperature
Others
Country of Origin
Slovenia
Weight
Weight
76.5 KILOGRAM
000000000001005746