Laundry

/

Bosch 9Kg Front Loader Washing Machine WAV28KH0GC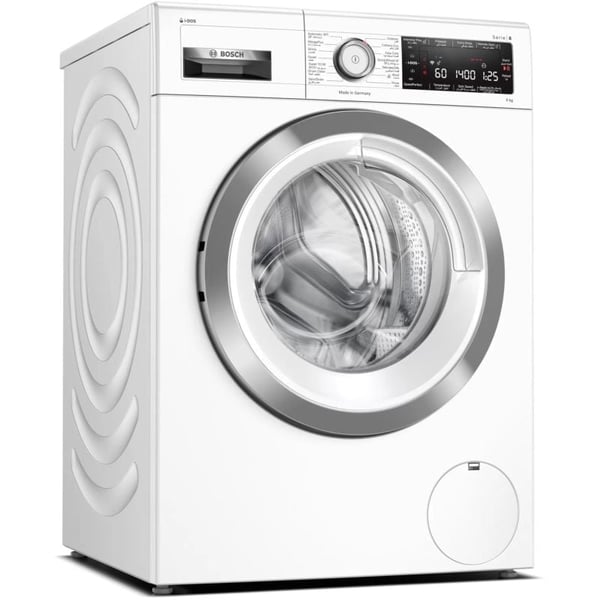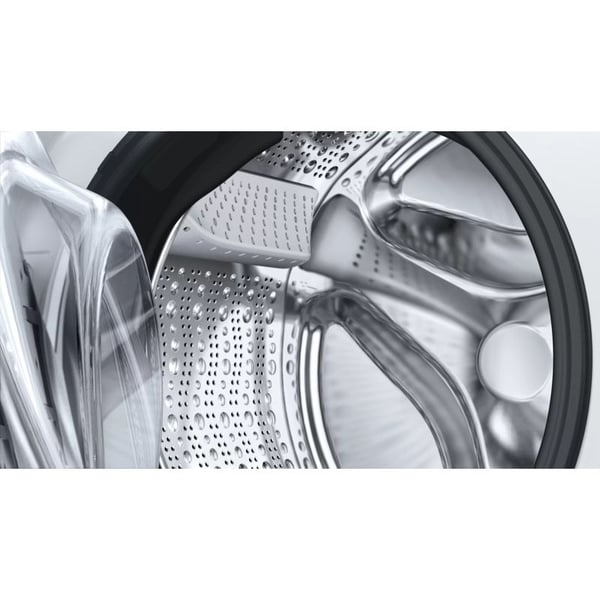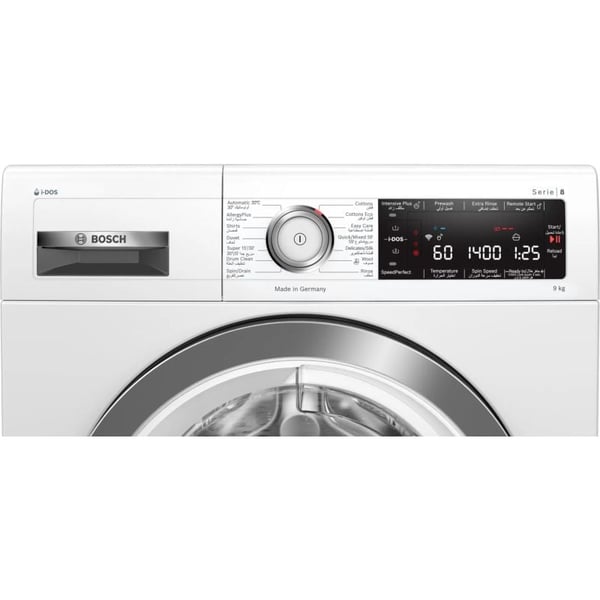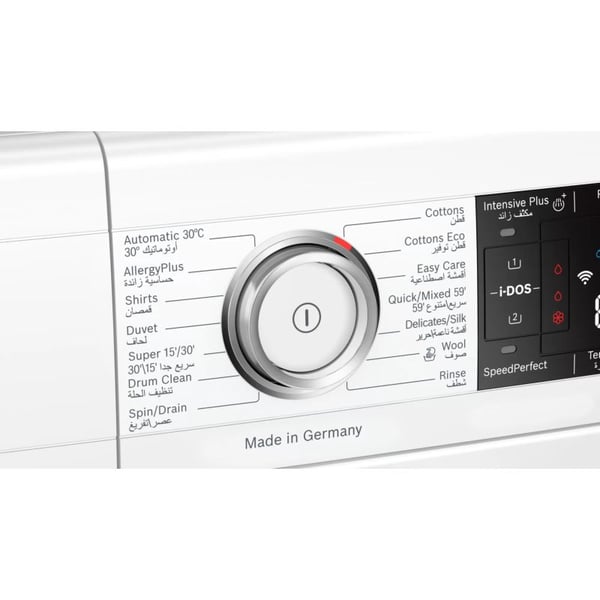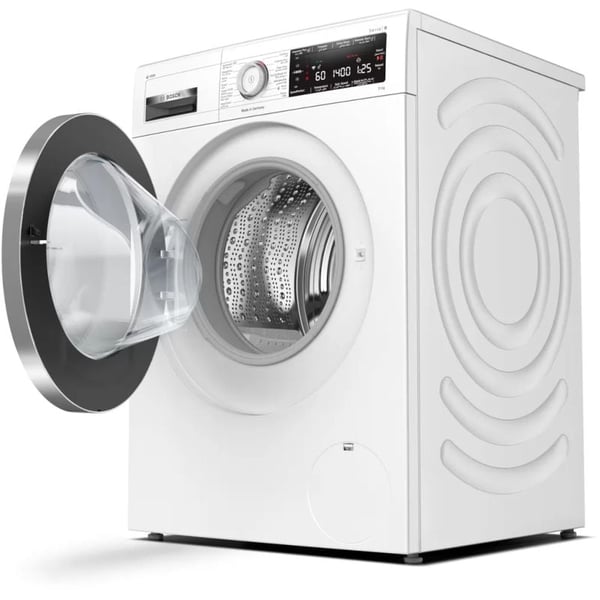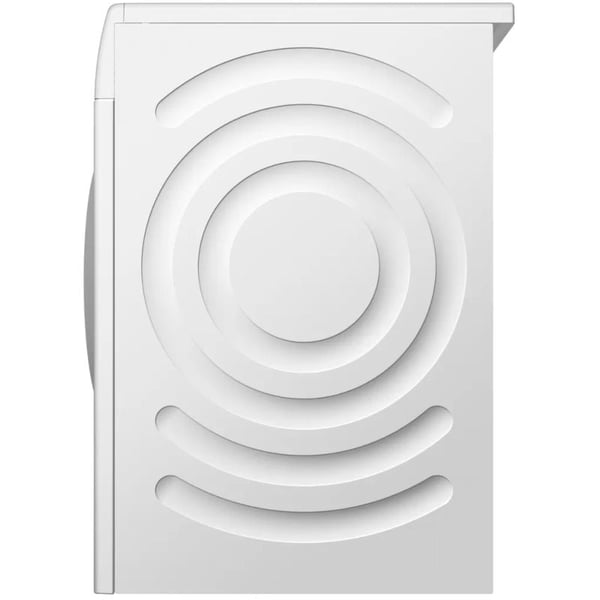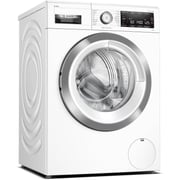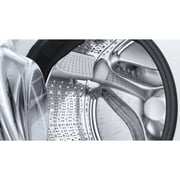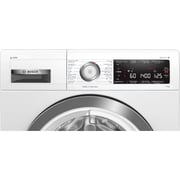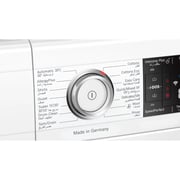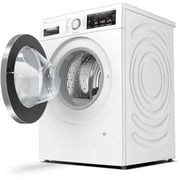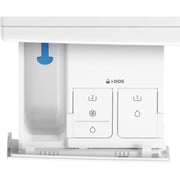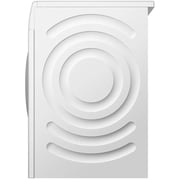 Bosch
Bosch 9Kg Front Loader Washing Machine WAV28KH0GC
Offer details
UAE Authorized products, Free basic installation included, 1 year Brand warranty
Inclusive of VAT
From AED 169.00/month with Flexipay
+ AED 35.00 Shipping
Delivery 01 Oct - 02 Oct
Secure Transaction
Key Information
Higher the Star Rating, better the Laundry will work according to energy efficiency

Energy Rating:

3 Star

It is level of noise produced by your Laundry (Lower the value, lesser will be the noise), 50dB is normal

Noise Level: Noise level washing dB (A) re 1 pW: 46
Noise level spinning dB (A) re 1 pW: 70

Ideal capacity for medium families (5 to 6 people). Fits 3 jeans, 3 shirts, 2 bed sheets, 3 pillow cases, 4 dish cloths, 4 small towels

Capacity:

9 Kg

They are built for efficiency.Water consumption is less. It has washing and upto 70% drying capability

Type:

Front Load Washer

Color:

White
Details
Washing machine, front loader 9 kg 1400 rpm White
The right recommendation for the right job.
Selecting the right program for your laundry can not only be confusing, but can often result in less than perfect cleaning results. Home Connect with Easy Start function takes the guesswork out of this job and always recommends the right program to you – directly from your mobile device. Every time. And with every wash. The only thing you need to do is enter your laundry´s colour, material type and degree of soiling in the Home Connect app. So you can easily choose the right program and get perfect results, wash after wash.
Laundry that keeps you in the loop.
Waiting around for your laundry load to finish can waste time and cause unnecessary stress, especially for those with busy schedules. Home Connect puts your mind at ease and helps you be more productive with your time. If you wish, push notifications can be sent from your washing machine directly to your mobile device, conveniently letting you know the current program status, as well as other useful information. Multitasking in and out of the home just got a little easier.
Service served smarter.
It can be stressful if your home appliances don´t work the way they´re supposed to. Remote Diagnostics is here to help. Simply call the Home Connect Hotline and make an appointment for a remote diagnosis of your connected appliance via the Internet. With your permission, the Bosch customer service can then remotely screen your appliance, locate the problem area and give you the clear advice you need. In the event that the problem can not be solved this way, a Bosch service technician can be informed and come to your home to resolve all the issues, equipped with all the necessary parts already in hand. Smart support, smart solutions – at the touch of a button.
Take care of the laundry – even when you´re not at home.
No one enjoys doing the laundry. Especially when you are in a hurry but have to wait for it to finish. Bosch washing machines with the Home Connect remote control now give you complete control over your laundry – at the touch of a button. Simply use your mobile device to conveniently control and monitor your machine remotely via the Home Connect app. With access to your washing machine on the go, now you can run your home the way you like, even if you aren´t there.

Perfect laundry care at the press of a button
How do you achieve perfect washing results? Just press the "Start" button. With the two automatic programmes for hard-wearing or sensitive washing, the washing machine deals with the rest all on its own. The washing process is ideally adjusted to the needs of your laundry.
Outstanding washing results thanks to optimum water distribution
This drum thinks for itself: The droplet-shaped structure and the size of the paddles ensure faster and more even water distribution – producing outstanding washing results.
Perfectly clean in up to 65% less time.
"SpeedPerfect is a special fuction developed for situations when time matters. With SpeedPerfect you can reduce your washing time by up to 65%* without compromising results. It can be used in combination with most of the programmes, all loads and textiles. For example, by selecting the mix programme in combination with SpeedPerfect, you can throughly wash up to 4 kilograms of mix load in just 45 minutes. (*Difference between the duration of Easy Care Programme 40°C and the duration of Easy Care Programme 40°C in combination with SpeedPerfect option.)"
Never miss an item again, with Reload.
Forgot a kid's sock, your t-shirt,..? Nevermind. When was the last time, you just loaded the washing machine, started the wash cycle and then realised that you forgot a kid's sock or a t-shirt? The reload function in our washing machines lets you simply add missed out clothes or remove clothes even during a wash cycle*. Just pause the running cycle and open the door, to simply reload your forgotten items into the drum and continue the wash. (*Reloading is not possible when suds temperature is higher than 50°C or when water level is too high.)

i-DOS detergent saver system: fine-tune the detergent amount with millilitre precision for optimal water use.
Save water by saving detergent: the unique intelligent i-DOS detergent saving system determines the precise amount of liquid detergent. Special sensors detect the load weight and fabric type and even the degree of soiling in the automatic programmes. Your laundry will be washed with the optimal amount of detergent. By avoiding overusage you will also prevent additional rinse cycles to remove the soap scum from washing detergents. With i-DOS you save liquid detergent and up to 7,062 litres of water (potential annual saving when using i-DOS instead of household