Cooking

/

Bosch Contact Grill TFB4402GB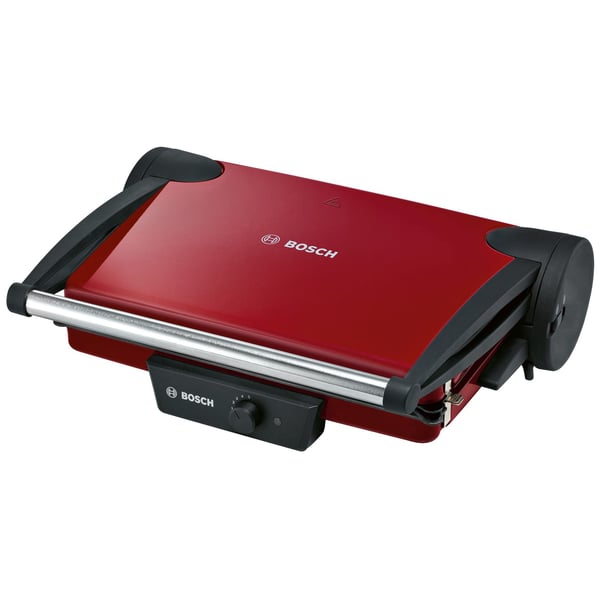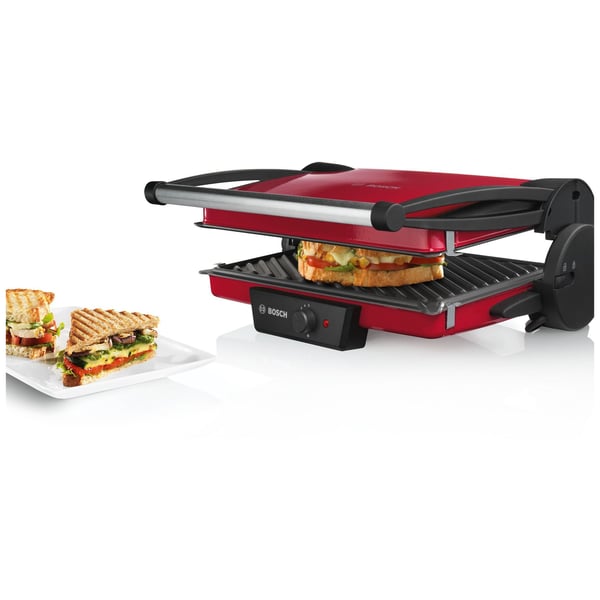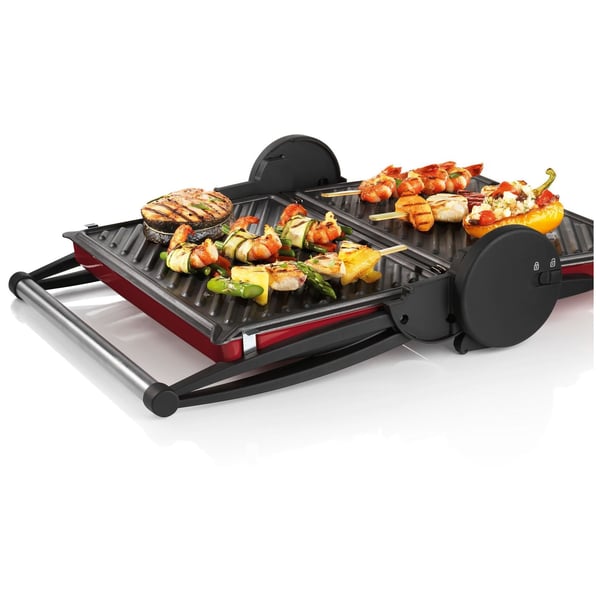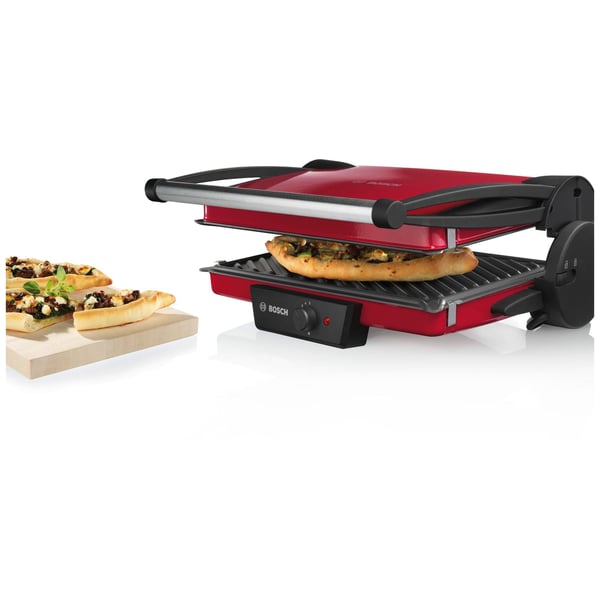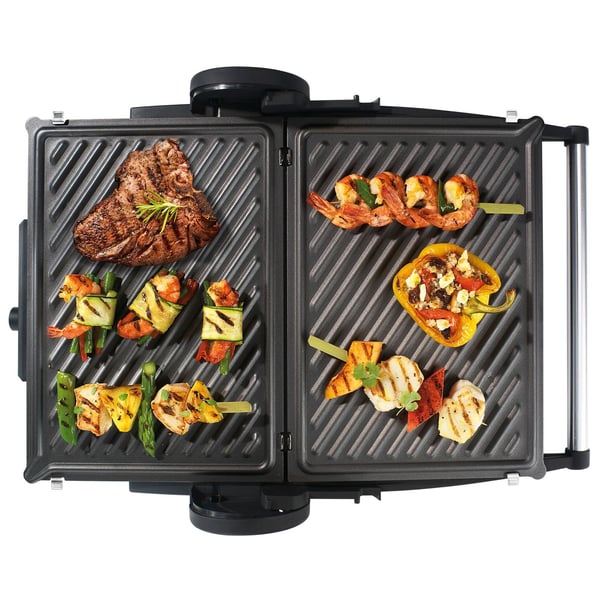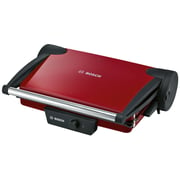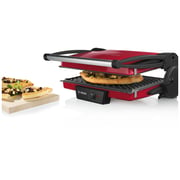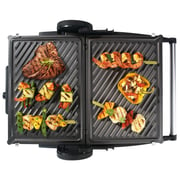 Bosch
Bosch Contact Grill TFB4402GB
Key Information
Type:

Contact Grill & Barbecue

Power Supply:

220 - 240 Volts

More power will help you make sandwich faster

Power Consumption:

1800 Watts

Color:

Red/Anthracite
Details
Healthy delicacies easy, quick and varied. A wide range of possibilities thanks to three grilling positions, closed as a contact grill, open as a table grill or with top and bottom heat in the oven/gratin position. The continuously adjustable thermostat makes it simple to set the ideal temperature for every meal and Removable aluminium grilling plates with non-stick coating dishwasher-proof and therefore particularly easy to clean.
Continuously adjustable heat for best results
Grill to taste – with the continuously adjustable temperature control, you can simply select the ideal temperature for every meal. The food is cooked at the ideal temperature from both sides, making for top results. Steaks, for instance, can be grilled to perfection: seared on the outside and still rosy on the inside. Quick, straightforward, easy – and without any annoying splashes of grease.
3-in-1 contact grill. Delicious cuisine in the wink of an eye
Healthy cuisine, quick cuisine, delicious cuisine – the contact grill's three grilling positions open up virtually boundless possibilities for trying out creative ideas. Closed as a contact grill, open as a table grill, with top and bottom heat to bake, gratinate or warm up – for frying, grilling, gratinating or heating. Juicy steaks, tasty hamburgers, crispy, golden brown satay skewers, toast, paninis, sandwiches or focaccia – enjoy whatever takes your fancy. Delicious, low-fat and healthy.
Removable grilling plates. The best choice even after the meal
The contact grill will not only convince you when it comes to preparing delicious food; you'll also be impressed by its qualities after the meal. The aluminium grilling plates with non-stick coating can be removed for simple and effortless cleaning. And since they are dishwasher-proof, cleaning them is a piece of cake.
1,800 watts. For high-level performance
The contact grill is also in top form in terms of its performance. 1,800 watts enable rapid heating and a consistently high level of heat output. For quicker cooking and top results.
Features. To make healthy and tasty variety even more enjoyable
The contact grill's features make the preparation of all types of food a great deal easier and more convenient. For instance, the sloped grilling plates feature a fat drain for low-fat cooking. And the two fat drip trays make for easy and hygienic disposal of the fat that has dripped out.