Candy Dishwasher CDP3T623DFX19
Key Information
Capacity:

16 Place Settings

Full size dishwasher

Control Type:

Touch Control

Noise Level:

43 dB

30 - 45 dB (Quiet model), 46 - 55 dB (Normal model), 56 and above (Noisy model)

Dimensions (H x W x D):

850 x 600 x 600 mm

Energy Rating:

A+++

Higher the Star Rating, better the Refrigerator will work according to energy efficiency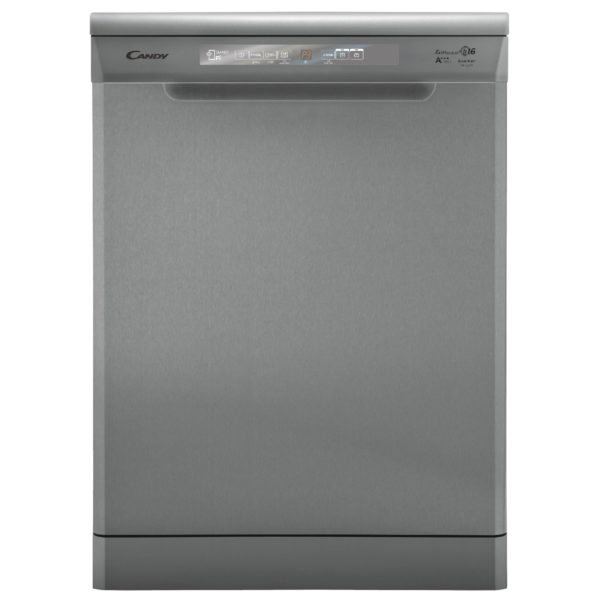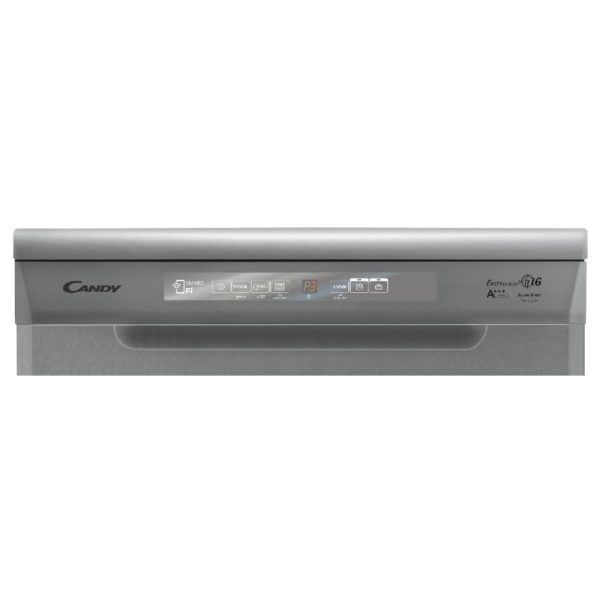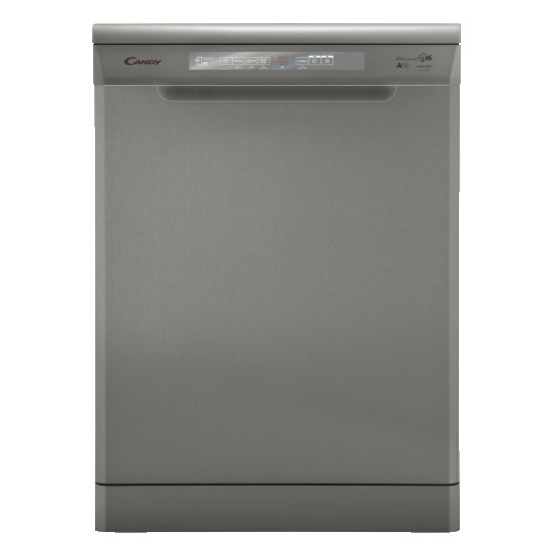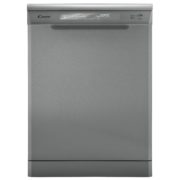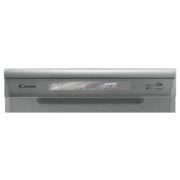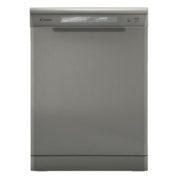 Candy Dishwasher CDP3T623DFX19
1.MAX COMFORT
"I WANT A EASY-TO-DOWNLOAD DISHWASHER FOR ALL MY STUFF (I.E. DISHES, CUTLERLY, POTS, TUPPERWARE)"
provides you with maximum comfort: spacefull baskets able to easily accommodate all your dishes and pots.
"I WANT MY PRODUCT TO GUARANTEE A PROPER LEVEL OF HYGIENE WITHOUT SPENDING TOO MUCH TIME CLEANING MY DISHWASHER"
Thanks to its antibacterial filter, CANDY avoids the need for frequent cleaning
MICROFILTER SYSTEM course filter & micro filterwith antibacterial features more hygienic and more eco-friendly products with higher hygienic ratio
3.CANDY DIGIT and TOUCH / A+++-10%*
"I CARE ABOUT ENERGY CONSUMPTION AS EFFICIENCY TURNS TO MONEY SAVING"
ENERGY SAVING
CANDY provides you with a cost-efficient solution for energy saving thanks to SmartDoor-based Drying System
4.A+++-10% THANKS TO SMART DOOR
MAKES THE DOOR OPEN AUTOMATICALLY AT THE END OF THE CYCLE
Allows to obtain a better energy consumption up to A+++ -10%
Saves time, it opens the door.
STEAM? DON'T WORRY!!! … SMART DOOR IS THE SOLUTION
CONSUMERS ARE USED TO OPEN THE DOOR AS THE CYCLE ENDS (>40%) BUT … TIMING AND DEPTH ARE USUALLY WRONG (TOO SOON) So a consolidated Consumer habit easily becomes a mis-use risking to damage the kitchen furniture.
A solution studied to avoid any mis-use yet guaranteeing consumer benefits Candy SMART DOOR System:
Opens the door only when the temperature is lower than 40°C and vapours are minimum
Opens the door 10 cm width so the residual heat and vapours goes out of the machine rather than towards the furniture
Allows consumer maximum flexibility: Optional, it can be also deactivated
Is equipped with anti-condensation stripes to secure 100% furniture safety
6. CANDY DIGIT / QUICK CYCLE 24
"I WANT TO GET MY DISHES CLEAN QUICKLY SAVING TIME IS IMPORTANT"
QUICK CYCLE CANDY
provides you with a quick and effective 29' washing cycle
7. CANDY DIGIT / EASY LOAD BASKET
"I WANT TO EASILY ACCOMODATE MY PANS, EVEN THE BIG ONES WITH NO MAJOR CONSTRAINTS"
EASY LOAD BASKET CANDY
provides you with a easy-to-load lower basket meant to accommodate your pans thanks to the flexibility offered by the heightadjustable upper basket
8. CANDY TOUCH / REMOTE CONTROL
"I DONT WANT TO DEDICATE TOO MUCH ATTENTION TO DISHWASHING BUT I WANT TO BE SURE EVERYTHING IS WORKING FINE AND TO KNOW WHEN CYCLE IS OVER"
REMOTE CONTROL
Wherever you are, CANDY DW notifies on your smartphone any potential issue and provides you with a End-of-Cycle alert
9. CANDY TOUCH / CONVENIENT DAILY CYCLE
"I WANT THE POSSIBILITY TO HAVE AN EFFECTIVE AND CONVENIENT PROGRAM FOR MY DAILY DISHWASHING"
UNIVERSAL+/AUTO UNIVERSAL+** provides you with the smartest cycle for your daily washing, able to clean even heavily soiled pans, thanks to two final rinses at the end of the cycle
10. CANDY TOUCH / STRONG & FAST CYCLE
"I WANT TO WASH MY PANS IN THE SHORTEST POSSIBLE TIME, EVEN THOUGH THEY ARE REALLY DIRTY"
STRONG & FAST CYCLE A "super" effective and efficient program to wash in short time extremely dirty pans
11. CANDY LED / ECO CYCLE
"I WANT TO GET THE BEST RESULTS WHILE SAVING WATER AND MONEY RELATED TO ENERGY CONSUMPTION"
ECO CYCLE CANDY provides you an efficient ECO CYCLE: the most performing cycle in terms of energy and water consumption, conceived to save water and money delivering perfect washing and drying results.
12. CANDY LED / SMART CHECK-UP
"I WANT A RELIABLE DISHWASHER, NO ISSUES AND A LONG-LIFE PRODUCT"
SMART CHECK UP CANDY helps to give long life to your Dishwasher thanks to the easy Smart Check-Up function.
13. CANDY DIGIT / SMART TIPS & HINTS
"I WANT A SMART EASY-TO-CARE PRODUCT"
SMART TIPS & HINTS CANDY Dishwasher provides on your smartphone smart and easy-reading Tips & Hints on how to efficiently manage your dishwashing and thus saving time and money.
Main
Brand
Candy
Color
Inox
General
Type
Standard Dishwasher
Capacity
16 Place Settings
Features
Features
16 Place Settings | 12 Programs | 43 dB(A) | 3 Drawers
Additional Features
Energy Efficiency A+++ | Open Door | Wifi | Touch | Stainless Steel
Wash System
Number of Cycles
29
Control Type
Touch Control
Physical
Display
Digital
Dimensions (H x W x D)
850 x 600 x 600 mm
Power
Power Supply
220 Volts
Hertz
50 Hz
Energy Rating
A+++
Power Consumption
2150 Watts
Noise Level
43 dB
Other
Country of Origin
China
| Brand | Price | Promotion |
| --- | --- | --- |
| Sharaf DG | AED 1,999 | |
Best Price Guarantee (Check prices across power retailers. The prices shown here are provided by Price Check – a 3rd party application. Sharaf DG is not liable for the prices disclosed by the application.)