Emelcold WaterTank Cooler 250 Gallon SG250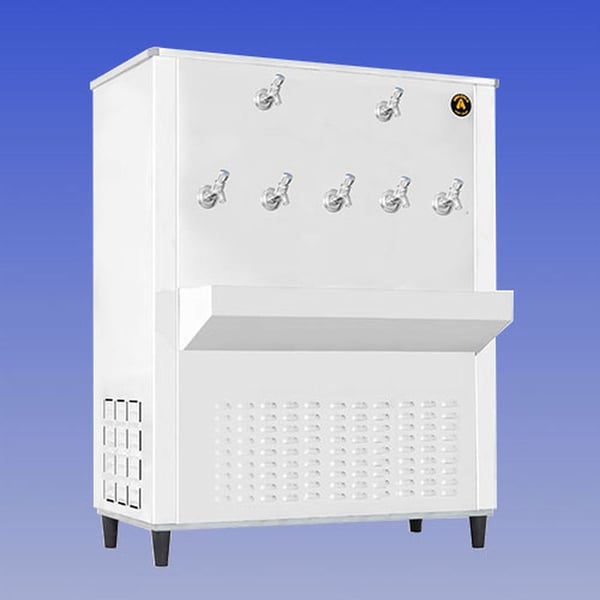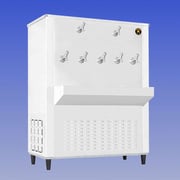 Emelcold
Emelcold WaterTank Cooler 250 Gallon SG250
Key Information
Type:

Water Cooler

Dimensions (H x W x D):

162 x 111 x 74 cm

Power Consumption:

220-240V

Color:

Stainless Steel
Details
Tropicalised
Specially designed for countries with a hot climate. To cope with these
extreme climate the copper tubing around the tank is covered with an aluminium
conductive compound for better heat transfer.

Stainless Steel Tank
The open storage tank in high-quality stainless steel guarantees crystal clear
drinking water. Each tank is double tested once before insulation and at the end
of the production process to the highest standards of health and hygiene.

Faucets and Drip Tray
The heavy plated drip-proof faucets are located at a convenient height with the water waste tray
to prevent splashing and facilitate easy removal of dirt.

Float Valve/Water Inlet and Outlet Connection
High-quality nickel-plated brass float Valve and Water inlet and outlet connections prevent rust
and ensure the most hygienic water.

Copper Tube
The copper tube around the tank is flattened so that the surface of the tube touching the water tank is increased
by 70%. Also, Conductive Aluminium paste is placed between the tube and surface of the tank.
increasing the efficiency of the water cooler by 70%. As consumed as the water is cooled much faster.