Gastroback Water kettle Thermo 42426
Gastroback Water kettle Thermo 42426
Key Information
Type:

Kettle

Capacity:

1.7 Litres

The larger the capacity, the more water you can use in at once

Power Consumption:

2200 Watts

More power will help you boil water quickly

Power Supply:

220-240 Volts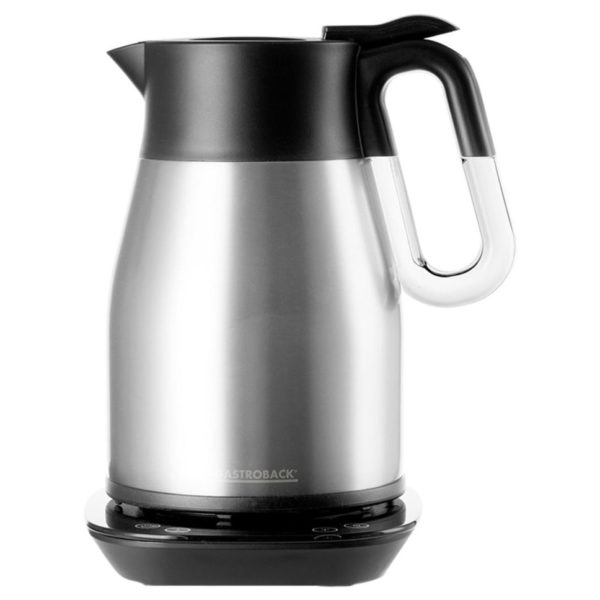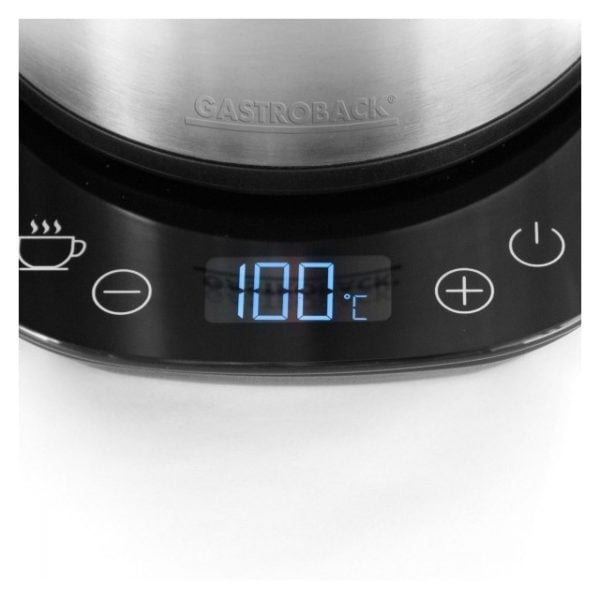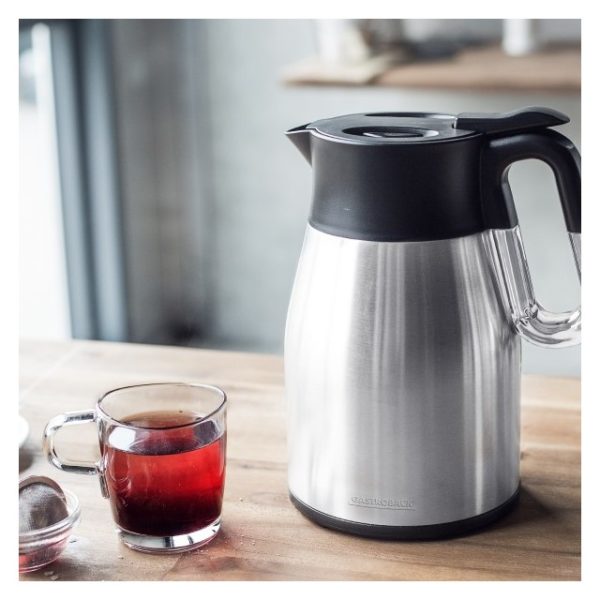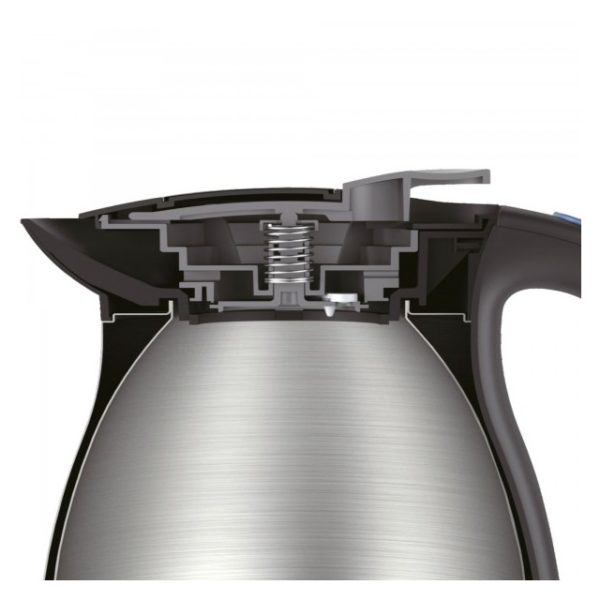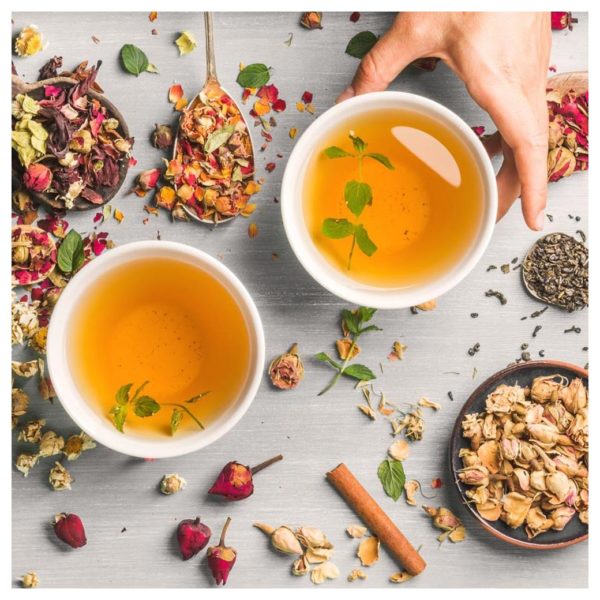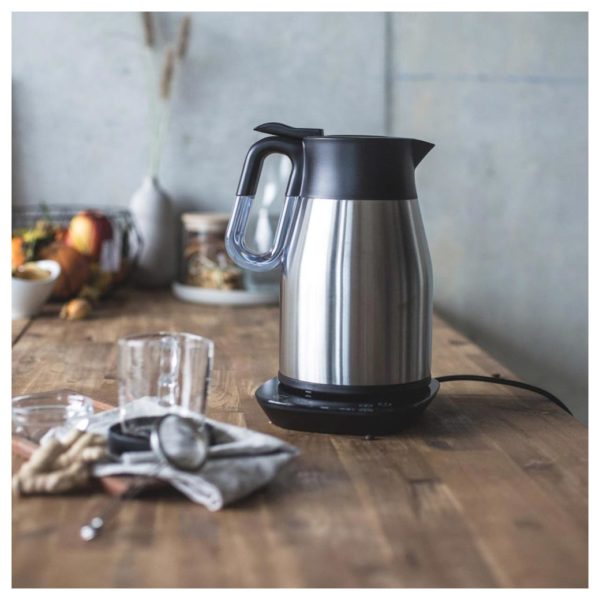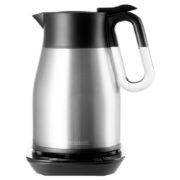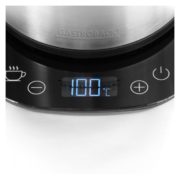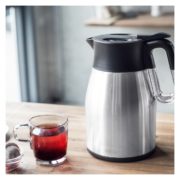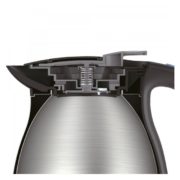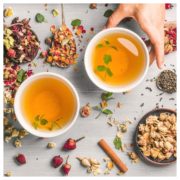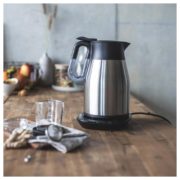 Gastroback Water kettle Thermo 42426
Design Kettle Advanced
Thermos
Kettle And Vacuum Jug (2 In 1) – Saves Time And Energy
Double-Walled Vacuum Vacuum Jug Made Of Stainless Steel
Particularly Energy-Saving Thanks To Rapid Heating (2,200 Watts) And Keeping The Warmth In The Vacuum Jug Without Electricity
Electrical Keep-Warm Function For Up To 4 Hours With Temperature Display
Cool Touch – The Heat From The Jug Is Not Released To The Outside
1.7 Liter Capacity
Water Temperature Variably Adjustable In 13 Steps From 40 ° C To 100 ° C In 5 ° C Steps
Sensor Touch Control Panel With Lcd Display
Precise Display Of The Water Temperature
Easy Tip Closure For Portion-Accurate And Drip-Free Pouring With One Hand
360 ° Base Station / Wireless
Kettle And Vacuum Jug (2 In 1)


The Double-Walled Boiler Is Designed Like A Thermos And Thus Avoids Unnecessary Heat Loss. Transferring To A Thermos Flask Is No Longer Necessary. The Boiler Does Not Become Hot Outside Even During Operation. As A Result, You Not Only Avoid The Risk Of Burning Yourself On The Outside, But Also Help Our Environment By Avoiding Unnecessary Energy Losses. The Water In The Boiler Stays Hot For A Long Time Even Without Additional Energy.
Water Temperature Variably Adjustable


From 40 ° C To 100 ° C In 5 ° C Steps
The Electronic Control Allows You To Heat The Water To Any Temperature. The Display Shows The Actual Temperature Of The Water In The Boiler.
This Also Allows You To Save A Lot Of Energy Compared To A Simple Kettle, Because You Do Not Have To Heat The Water To Boiling And Then Let It Cool To The Desired Temperature. With The Keep-Warm Function, The Device Can Maintain The Set Temperature For Up To 4 Hours If Required.
General
Type
Kettle
Built In / Free Standing
Free Standing
Features
Features
Sensor touch control panel with LCD display | Precise display of the water temperature
Capacity
1.7 Litres
Power
Power Supply
220-240 Volts
Hertz
50-60 Hz
Power Consumption
2200 Watts