Gorenje 4 Built In Ceramic Hob ECS648BCSC
FREE Shipping
As low as AED 80.00 per month.
Key Information
No of Burners/Hobs:

4 Ceramic Hobs

Built In / Free Standing:

Built In

Dimensions (H x W x D):

920 x 600 x 520 mm

Color:

Black

Installation: Not Included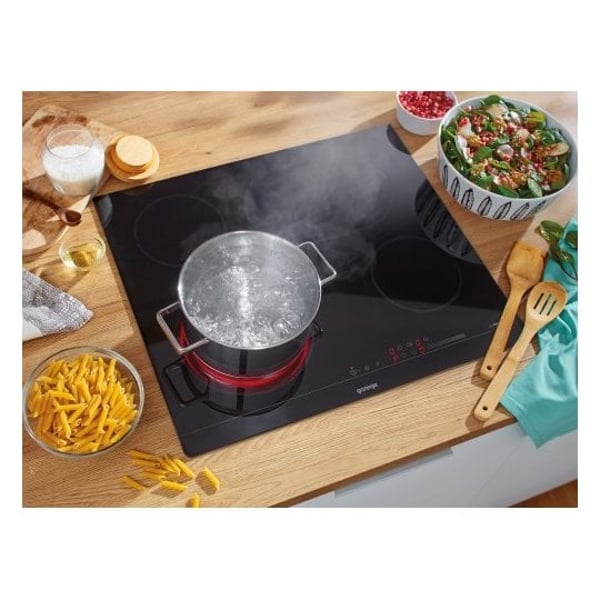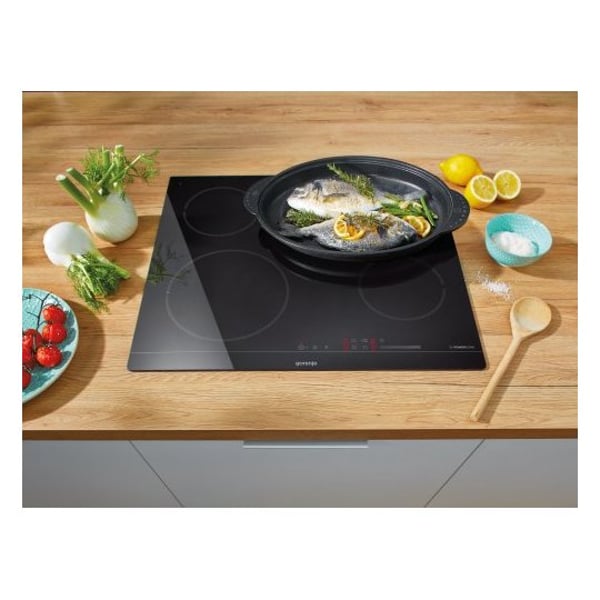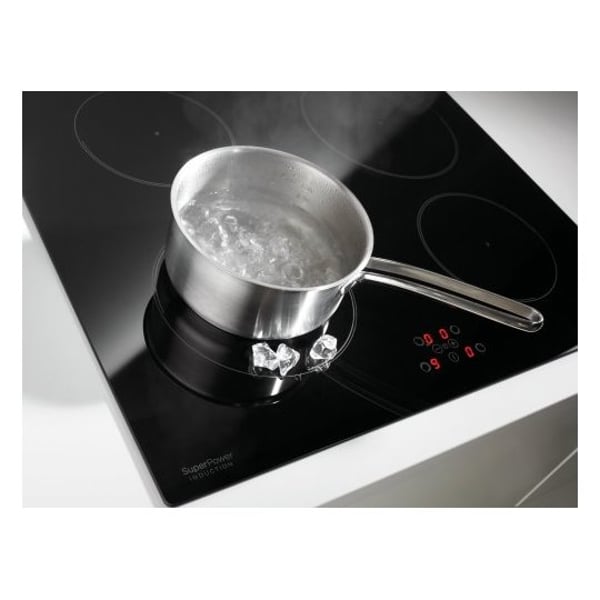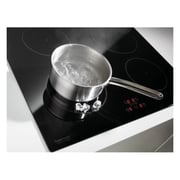 Gorenje Glass ceramic hob ECS648BCSC
This function will boost the HiLight cooking zone power by 25%, allowing you to cook much faster while using less power.
An oval cooking zone, perfect for wider pots
Induction and HiLight hobs have an expanded zone called a
FishZone. When turned on, the traditional round cooking zone turns into a larger and oval surface that is especially suitable for wider pots.
Boiling over as a forgotten problem
Automatically adjusts the operating power. After initially operating at maximum power, the cooking zone maintains the desired temperature to prevent boiling over or overcooking.
The StopGo function stops the cooking and continues with the same settings after being re-activated.
The kitchen as a safe environment
ChildLock option is excellent for those who have children at home. Leaving them in a kitchen unauthorized has never been safer, since this option prevents them from resetting any parameters.
Staying perfect for the latecomers
The StayWarm function keeps food at a constant temperature of 70˚C until the time is right to serve the meal. The food retains its original flavour and temperature until it is served.
Residual heat indicators (H)
Ensuring even greater safety, residual energy indicators illuminate to reveal which zones of the hob are still radiating heat. As long as an indicator is lit, the respective heating zone should not be touched. It can, however, be used for defrosting or maintaining a dish warm.
Slider Touch control at your fingertips
Hobs featuring Gorenje's advanced SliderTouch Control System make it possible for you to operate your hob quite literally with your fingertips. By simply touching the control panel and moving your finger over it, you can set and control power level on marked area. The ergonomic position of the control panel coupled with increased sensitivity and responsiveness of your hob gives you complete control over the cooking process. The integrated Child Safety Lock is an extra safety feature allowing you to lock the hob to prevent children from inadvertently accessing the controls and interfering with the appliance when unsupervised.
Somebody always on the watch
The countdown timer can be set for up to 99 minutes. If the optimum cooking time for a particular dish is known from experience, the timer can be set and the hob will switch off automatically when completed. A beep will signal that the food is ready……
Main
Brand
Gorenje
Color
Black
General
Type
Built In Ceramic Hob
Built In / Free Standing
Built In
No of Burners/Hobs
4 Ceramic Hobs
Dimensions
Dimensions (H x W x D)
920 x 600 x 520 mm
Power
Power Voltage
220-240 Volts
Frequency
50-Hz
Power Consumption
6900 Watts
Features
Features
Chamfered front hob edge | Slider Touch, control at your fingertips | Timer function
Additional Features
Boil Control | prevents boil-overs | Pause function | PowerZone | StayWarm function | Fish Zone
Weight
Weight
8.2 KILOGRAM
000000000001047916