Roll over image to zoom in
Click to expand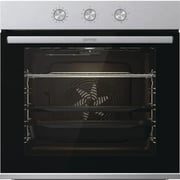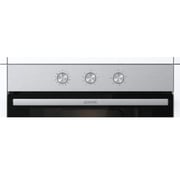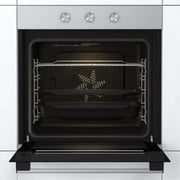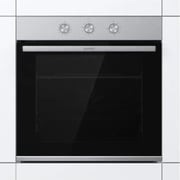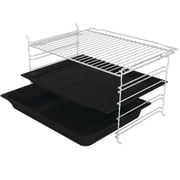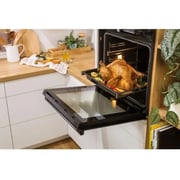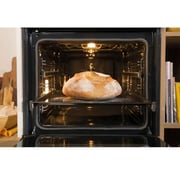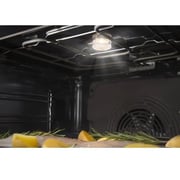 Key Information
For 4 to 6 members in a family, ideal capacity required is 32 Litres and above

Oven Capacity:

77 Litres

Energy input:

0.97 kWh

Color:

Stainless Steel

Pan Support:

Yes

Built In / Free Standing:

Built In

Dimensions (H x W x D):

59.5 x 59.5 x 56.4 cm
Details
For healthy indulgences
Now you can have the crispiness and tastiness of fried food without the extra calories. This method of extremely intensive baking with hot air doesn't require any fat to ensure that perfectly delicious crunchy golden crust.
In combination with special perforated baking tray, (depending on the model), that perfectly encapsulate the dish all around, you will achieve even better results.
Suitable for small cuts of meat, fish, vegetables and pre-prepared frozen products, like French fries and chicken nuggets.

77 l volume
Ready for XXL recipes? Innovative design solution allows a larger interior, and the oven width is fully used. There is more space on each baking tray and the superior technology makes sure the food is cooked evenly on all levels.

The simpler way to bake with steam
This program creates the perfectly steamed environment that ensures your bread will have a high rise and crunchy crust. All you have to do is put some water into a shallow tray, select the ExtraSteam program and let the oven do the work.

For last minute inspiration
OptiBake ovens reach a temperature of up to 200 ˚C in just 5 minutes, saving 30 % of the time needed by standard preheating and making them one of the fastest ovens on the market.
This is very convenient for recipes that require a preheated oven. A light and sound signal informs you when the temperature is just right.

The fastest way to bake frozen goodies
This efficient baking program is the perfect choice for all frozen food and pre-prepared meals.

For super tender and juicy food
This function is all about gentle, slow and even baking. This way, the moisture is locked inside and the food stays staying super tender and juicy. Suitable for preparing meat, fish or pastry on one level.

Evenly baked every time
Gorenje ovens are well known for their innovative rounded cavity, which has been their distinctive feature for many years. The HomeMade shape was inspired by the traditional wood burning ovens and ensures better circulation of air compared to competitors.
Now, the HomeMade shape has been completely revamped and the airflow perfected due to a new heater design and the improved distribution of the ventilation openings. That is why the temperature is stable throughout the oven.
Never again will your dishes be burnt on one side and underdone on the other.

A double heater for evenly crispy food
The best baking results are achieved with a combination of larger and smaller heaters, where the latter is positioned inside the larger one. The smart positioning of the heaters allows optimal heat distribution and provides

Best pizza in town
This program with setting of baking temperature up to 300o C was specifically designed to help you bake the perfect pizza, focaccia, flatbread and similar baked delicacies.

Easy access, easy cleaning
Door glasses can be easily removed, ensuring easier cleaning and therefor always superb view into the oven.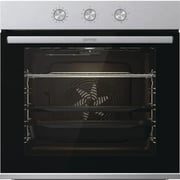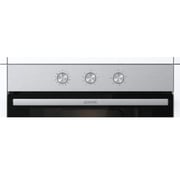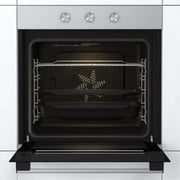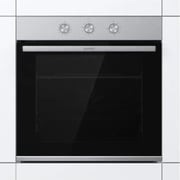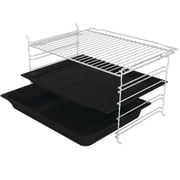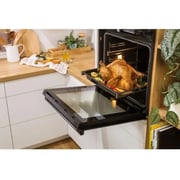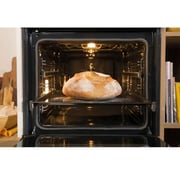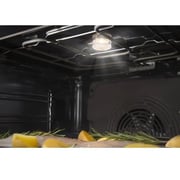 Product Overview
Overview