Key Information
Type:

Tumble Dryer

It dries washed clothes by spinning them in hot air inside a rotating drum

Capacity:

8 kg

Noise Level:

62 db

It is level of noise produced by your Laundry (Lower the value, lesser will be the noise), 50dB is normal

Color:

Black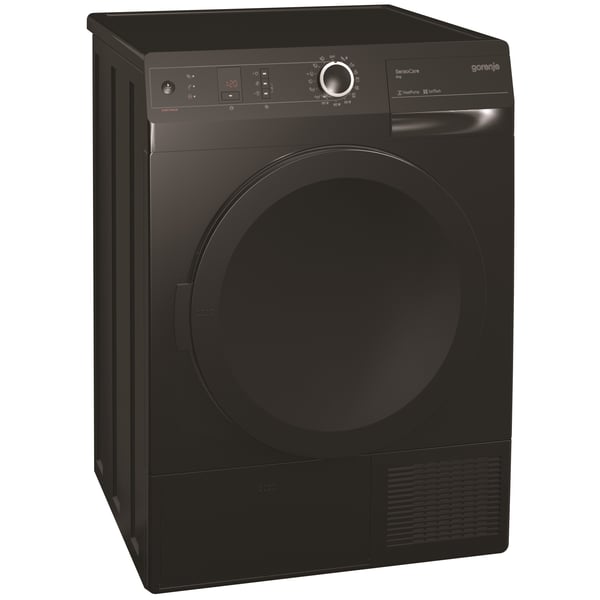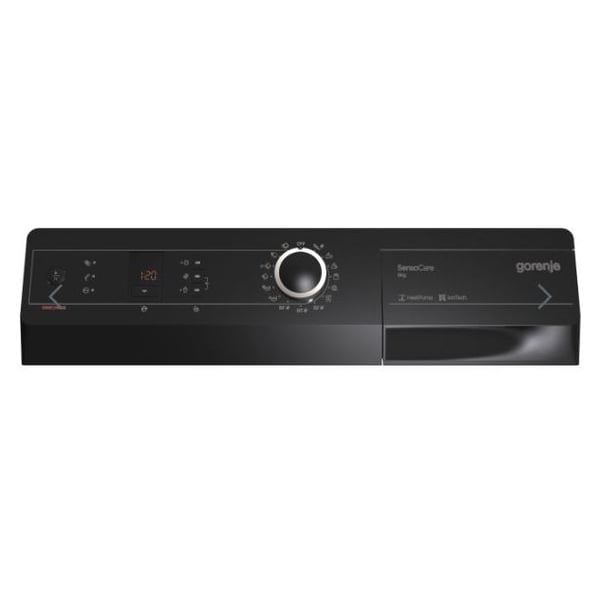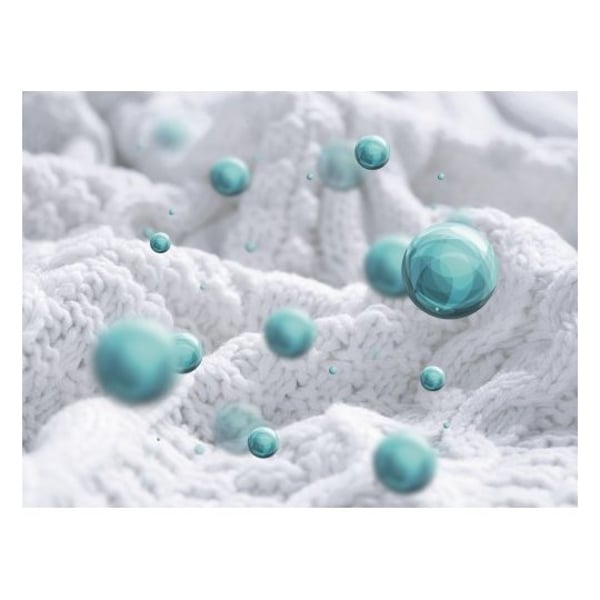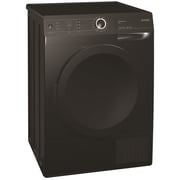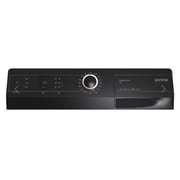 Gorenje Dryer D8565NB
HeatPump with TwinAir Revolutionary drying efficiency
All heat pump dryers boast high energy efficiency. High end models rank in the A+++ energy class, saving 50% of energy compared to those in the A energy class. Gorenje A+++ class dryer with a capacity of 9 kg is unique in the market. Optimized heat pump in one of the largest drums in the world, with a capacity of 120 litres, can easily deal with major amounts of laundry. This is also made possible by the broader air channels. It also dries more gently than conventional drying systems. The temperature in the dryer is at the ideal 50 °C to prevent from overdrying.
Condensation efficiency class A Releases 55 l less water into living space
Tumble dryers with A condensation efficiency class releases into living space 55 l of water less per year, compared to tumble dryers with B condensation efficiency class.
Let the humidity while drying your clothes end up in the dryer – not your home
Ion Tech Tackling the allergies with ions
In SensoCare dryers, air full of negatively charged ions drys the laundry in a way that considerably reduces creasing of your clothes. The ionizer creates an environment free of most allergens, residues of smoke and pollen, and the electrostatic charge accumulated during the drying process. As a result, the clothes have a better smell and they are easier to iron.
Sensor IQ Sensor technology for safe operation
Smart sensor technology automatically controls the drying process according to the selected programme, type of laundry, and desired dryness of laundry. Efficient sensor communication prevents any errors and maintains the best possible laundry drying environment. The sensors also monitor all other parameters to reduce power consumption.
Auto Drain No more manual emptying of the condensate tank
Condensation dryer with the AutoDrain drain hose can be connected to your drain system to do away with the need for manual emptying of the condensate tank.
Filtration Supreme Largest and most efficient filter on the market
Gorenje has the most efficient filtering system in the world, providing 40% more efficient air filtering than conventional systems. It includes a special 3D filter installed before the condenser unit, a filter on the dryer door, and a filter in the drum. These filters catch even the tiniest bits of dust and lint from the clothes. After the drying cycle, the latter two filters are simply wiped.
Ultra SOFT Softness sensation
Laundry dryers boast cutting-edge drying and crease prevention procedures. SensorIQ intelligent sensor technology optimizes the drying procedure and thus excellently preserves the laundry while keeping power consumption very low. You may choose between regular NormalCARE drying and the temperature-adjusted GentleCARE method. Programmes tailored to modern lifestyle and additional settings make sure the operation is safe and that your laundry is excellently preserved.


• SteamTech steam drying technology
• IonTech straightening the fabrics by an air ionizer
• TwinAir bi-directional air blowing system
• SensoCARE adjusted drying program
• Condenser dryer fitted with a heat pump A-40%
• Extra large drum volume 120 l
Main
Brand
Gorenje
Color
Black
General
Built In / Free Standing
Free Standing
Type
Tumble Dryer
Loading Type
Front Load
Capacity
8 kg
Display
LED
Power Supply
220-240 Volts
Frequency
50-Hz
Noise Level
62 db
Programs
15 programmes
Other
Drying time selection: Step setting
Dimensions
Dimensions (H x W x D)
850 x 600 x 600 mm
Features
Features
Anticrease | StartDelay | Refresh function | IonTech technology
Additional Features
Audio signal SoftSound | FiltrationSupreme | Drying phase indicator | Signal for "full water container" | Remaining time on display | Vacuum feet | Humidity sensor
Weight
Weight
52 KILOGRAM
000000000001071938