Honeywell Air Quality Monitor White
Key Information
Type:

Air Monitor

Color:

White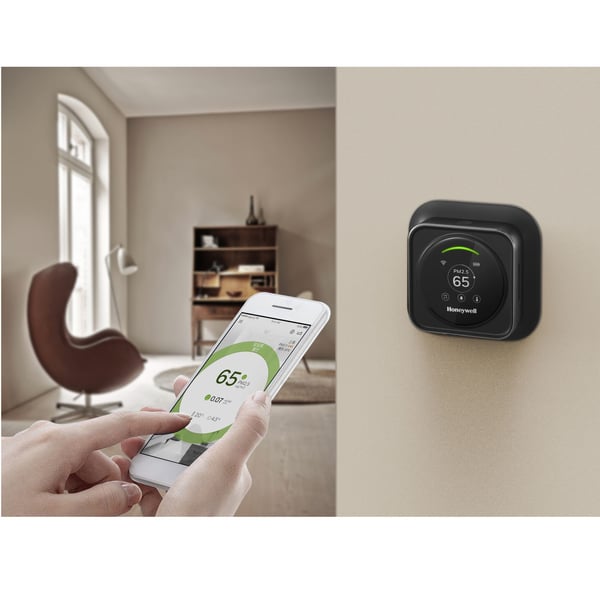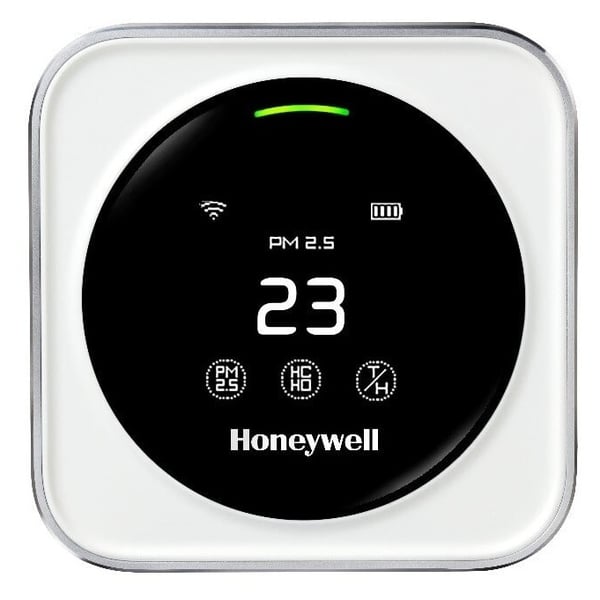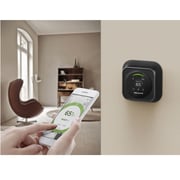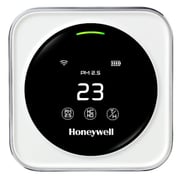 You likely spend up to 90% of your time inside your home, office, vehicle or other public space. Studies show that indoor air is often more polluted than outdoor air. All that air is likely impacting your physical and mental health. The Honeywell Air Quality Monitor (HAQ) offers a way to learn what's in the air you breathe. In one convenient, compact device, the HAQ precisely measures the air around you for the most common pollutants and allergens – including carbon dioxide (CO2), particulate matter (PM2.5), formaldehyde (HCHO), and total volatile organic compounds (TVOC), as well as temperature and humidity. The HAQ's "Intelligence Quotient percentage" (IQ%) also shows you, in real time, how air quality impacts your cognitive abilities. With a distinctive, award-winning design, the HAQ is sleek and portable. When coupled with the connected mobile phone app, you can use it to check ambient air quality anytime, anywhere, and take appropriate measures to protect yourself and those you care about.
Tracks six distinct indoor air quality measures, including CO2, PM2.5, HCHO, TVOC, temperature and humidity, and Honeywell's unique IQ%.
Using sensors and a proprietary algorithm, Honeywell's IQ% measure tells you how your cognitive ability is being impacted by the air in your environment.
Check the quality of the air in your home or workplace before you get there with the connected mobile app for your smartphone.
Made of alloy and plastic, the monitor's sleek, lightweight, award-winning design makes it easy to carry for real-time air quality monitoring anywhere.
Red, orange, and green indicators show at a glance the quality of the air you are breathing; simply tap the intuitive touchscreen display for additional details.
Main
Brand
Honeywell
Color
White
Connectivity
USB
Micro USB
Physical
Dimensions
80 x 80 x 22 mm
Material Used
Aluminium alloy casing
Battery & Power
Battery Capacity
2600 mAh
Battery Type
Lithium-ion
Input Voltage
5V
Input Current
1A