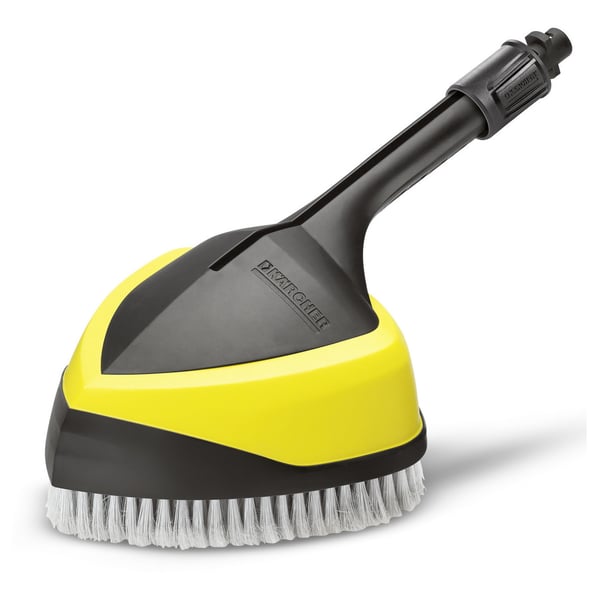 Roll over image to zoom in
Click to expand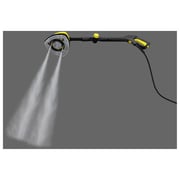 + AED 13.00 Shipping
Delivery 05 February
1 Year warranty
Cash on Delivery
Secure Transaction
Details
The WB 150 power brush is perfect for splash-free cleaning of sensitive surfaces such as vehicle or motorcycle paintwork, glass, winter gardens, garage doors, shutters, blinds, garden furniture, bicycles etc. The innovative washing brush with two rotating flat jet nozzles combines full power with gentle force. The new surface cleaner with soft washing brush impresses with its efficient combination of a high-pressure jet and manual brush pressure. Working with the power brush results in significant savings of energy and water – as well as a time saving of up to 30%. The fast, efficient and effortless cleaning using high pressure in conjunction with a brush ensures even cleaner homes and gardens. Suitable for all Kärcher pressure washers of the K 2 to K 7 classes.
Combination of high-pressure jet and manual brush pressure
Saves 30 % time, energy and water.
Ideal for cleaning small areas or in hard to reach places.
Improved cleaning performance.
Water Suction -The water suction allows for the use of alternative water
sources such as tap water or bucket.
Splash-free cleaning.
Gently cleans sensitive surfaces.
Vehicle cleaning
Cleaning garden furniture
Cleaning motorbikes and bicycles
Cleaning garage doors
Cleaning conservatories
Cleaning glass surfaces.
Cleaning roller shutters and blinds
Cleaning caravans
Cleaning garden toys