Samsung SHP-DH538 Fingerprint Smart Digital Door Lock
Samsung SHP-DH538 Fingerprint Smart Digital Door Lock
+ AED 13.00 Shipping
As low as AED 104.00 per month.
Key Information
Type:

Smart Door Lock

Compatible Products:

Applicable Door Thickness: 40-80mm

Color:

Assorted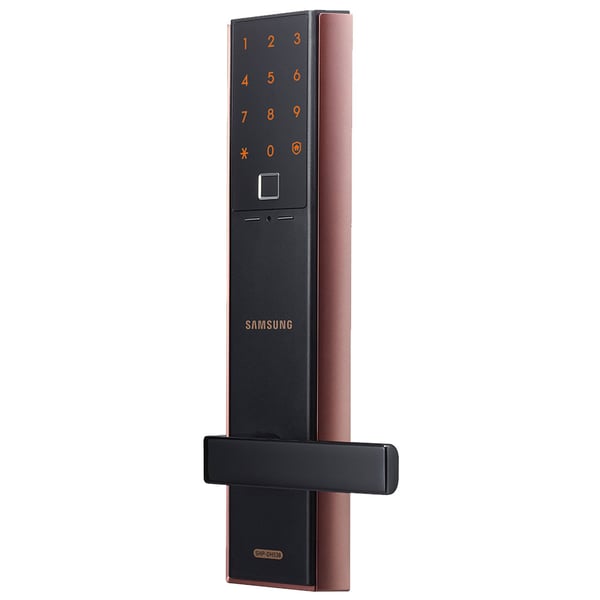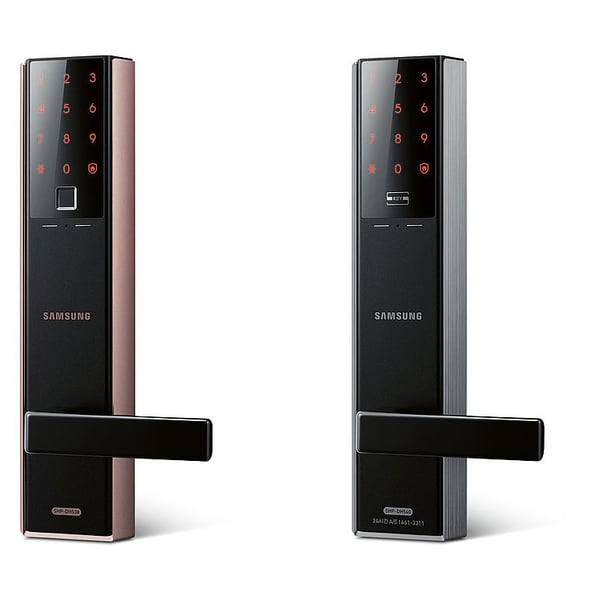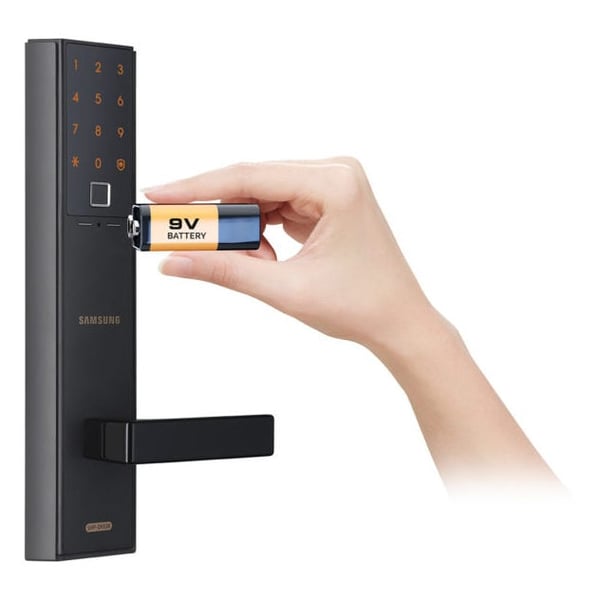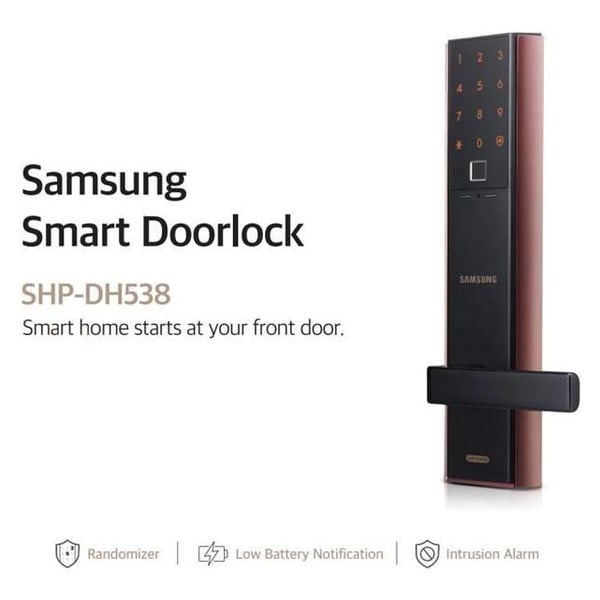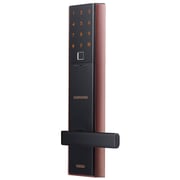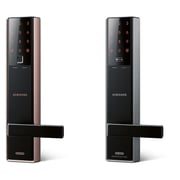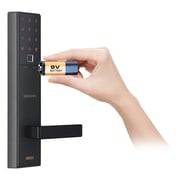 The most advanced smart lever doorlock with Fingerprint and Password
Simple & Stylish Digital Lock
Harmony with modern home interior design, winner of the coveted iF and Red Dot Design award.
4 Different Authentications to unlock
FINGERPRINT
NUMBER PAD
MECHANICAL KEY
MOBILE APP-SMARTHOME (optional)
Finger Print
Your finger is the key
Using the same fingerprint authentication methods as modern Smartphones, the scanner is not affected by temperature or humidity. A precise and rapid one-touch direct fingerprint authentication method that does not require any further actions to open the door.
SMART LEVER DOOR LOCK
Intuitive LED Touch Pad
Orange backlit touch pad helps You unlock the door lock at night time.
Convenient LED status icons
DOUBLE LOCK
INTRUSION ALARM
LOW BATTERY

AWAY MODE
Child-Proof Your Lock
With the assurance knob feature, you never have to worry about your child wandering away from home.
Anti-theft Mode
Enable Anti-theft mode when you leave the house. Once activated, an alarm will trigger if anyone attempts to open the door from inside
Random Security Code
Before entering your password you will be prompted to tap two randomly chosen digits, making it impossible to guess which numbers you have entered by looking for smudges.
Intrusion-Alarm
After 5 failed entry attempts lock will disable itself for 3 minutes, preventing authentication of any kind. Forced entry or attempted tampering to bypass the lock will set off alarm immediately.
High-Temperature Alarm
High-Temperature Alarm When the built-in sensor detects abnormal high-temperature, the alarm will be triggered, and the doorlock will flash to alert the user. The doorlock will be also automatically unlocked to allow fast escape.
* High-temperature detection function is operational at about 70 °C ± 10 °C ; this can vary depending on the installation environment.

Emergency Power Supply
No battery; no problem. Simply use a 9V battery to power the lock from the outside and enter as per usual.
Silent Mode
If you have a little child or often enter/exit your home late at night, you can adjust the volume or mute the key tone ore the door opening melody for your family or neighborhood.
Low Battery Alarm
If the batteries are running low, The door lock informs you through a specific melody or keypad LED. You can easily replace the batteries without having to check the battery life.
Main
Brand
Samsung
Color
Assorted
General
Type
Smart Door Lock
Compatible Products
Applicable Door Thickness: 40-80mm
Features
Features
Max User Memory: 1 Master (PIN), Fingerprint / PIN (up to 100) | Access Mode: PIN, Fingerprint, Mechanical Key, Mobile App – Smarthome (optional) | User-Friendly Interface | Double Verification: PIN + Fingerprint
Storage
Internal Memory
1 Master (PIN), Fingerprint / PIN (up to 100)
Physical
Dimensions
Out-body Dimension (W x H x D)mm: 81.8(W) X 320(H) X 66.8(D)mm | In-body Dimension (W x H x D)mm: 79(W) X 290(H) X 80.3(D)mm | Applicable Door Thickness (mm): 40-80mm | Door to Gate Allowance (mm): 70mm | Clearance From Door Edge (mm) 120mm
LED Indicators
Back-lit Touch-pad
Battery & Power
Usage Time
Approximately 10 months (Average 10 times per day)
Battery Type
AA x 8
Power Supply
DC 6V (AA Alkaline batteries) x 8
000000000001152949