Ultimax – Adjustable Foldable Weight Bench Utility Exercise Workout Bench Flat/incline/decline Bench Press Full Body Workout Strength Training For Home Gym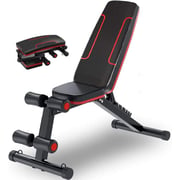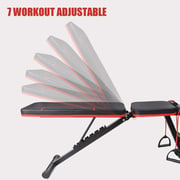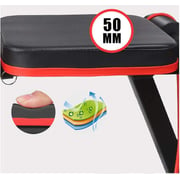 Ultimax
Ultimax – Adjustable Foldable Weight Bench Utility Exercise Workout Bench Flat/incline/decline Bench Press Full Body Workout Strength Training For Home Gym
FREE Shipping
Delivery 29 Sep - 30 Sep
Secure Transaction
Details
This multifunctional workout bench can provide you with a variety of exercises, which is very suitable for the bicep curl, bench press, shoulder press, abdominal muscle training, leg exercise and so on. This is the perfect device for a full body workout at home or in the gym.

This versatile weight unisex weight loser machine bench can provide you a variety of exercise, it allows a lot of strength training focused on the arms, legs, chest and abs such as sit-ups, biceps curls, shoulder press ,one-armed boating and so on. An ideal training equipment for both gym and home use.
You might want to check these..
S200782491