Vimtag CP3 4MP Security Camera
Vimtag CP3 4MP Security Camera
Key Information
Video Input / Output:

HD, 1080 Pixel

Audio Input / Output:

Two-Way Audio, Built-in speaker (8Ω / 1W) and Built-in microphone (-36dB)

Video Compression:

H.264-H265

Power Supply:

DC 5V MICRO

Memory Capacity:

MicroSD memory card maximum 128GB

Display Resolution:

1920 x 1080

Night Vision Distance:

10 meters

Color:

White/Black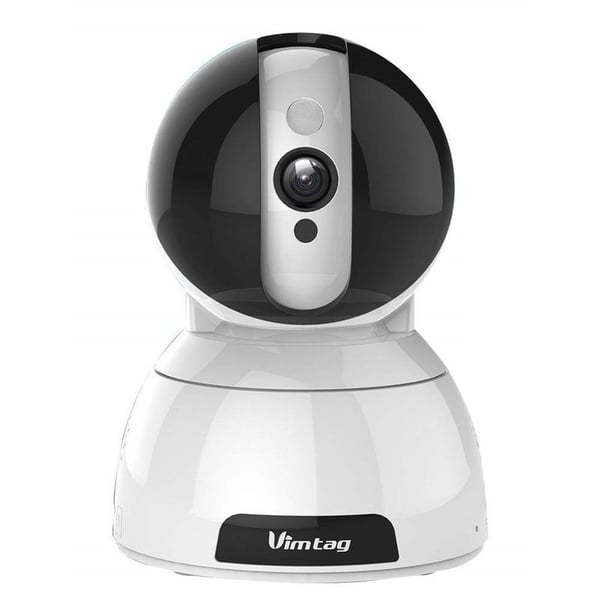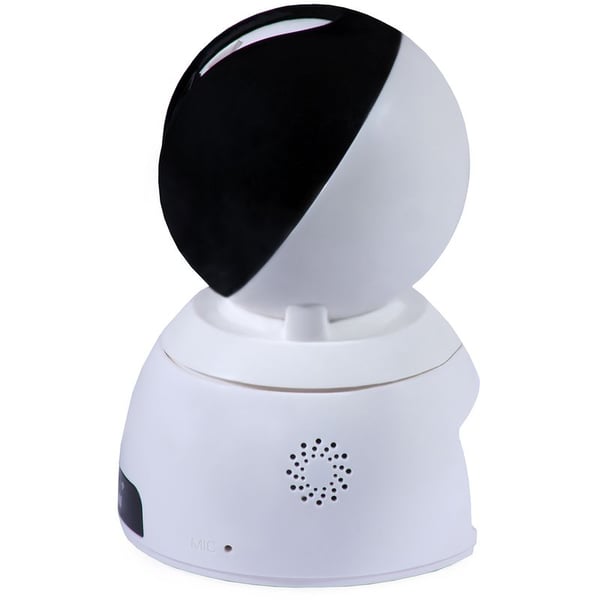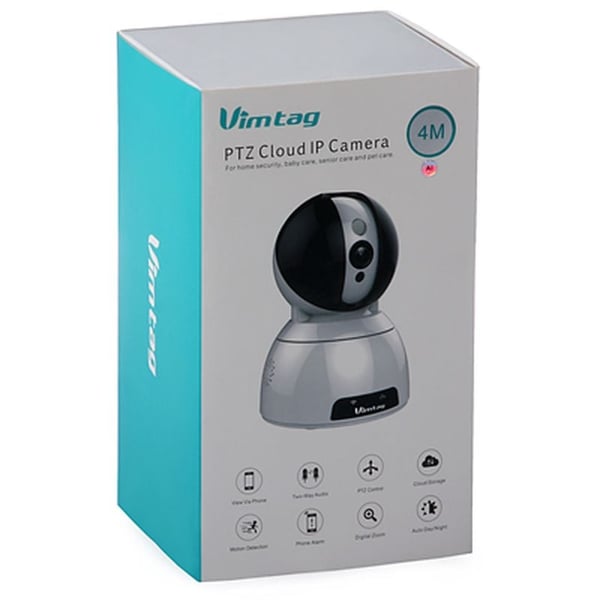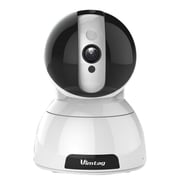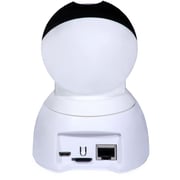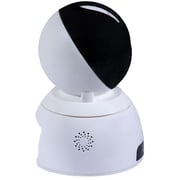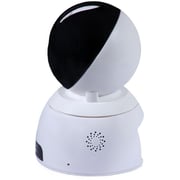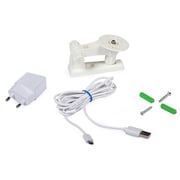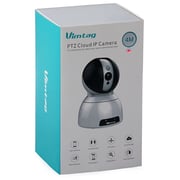 Vimtag CP3, 4 Mega Pixel Wireless IP Home Security Camera,Surveillance Smart Mi Camera with Two-Way Audio,2.4Ghz WiFi Indoor Dome Camera for Pet Baby Elder Monitor,HD Night Vision,Remote View
High-quality camera: From now on, always watch over your home, shop, child, and car. This camera ensures that you can watch over your belongings. You can easily connect your phone to the camera, so you can see what's happening in front of the camera all over the world. The camera makes you feel safe and removes concerns such as: "Is my house safe when I am on vacation?" "How can I keep an eye on my shop when I am not there at night?" Or " how is my child when I'm not there? ".

Artificial intelligence: The camera is equipped with artificial intelligence (in English: Artificial Intelligence "). This ensures that the camera is extra smart. This way the camera can recognize faces and the camera knows who is in your house. It also has a smart sound sensor, and you will immediately receive a notification on your phone if the camera catches an abnormal sound. If the camera sees movement, the camera will follow the movement so that everything is captured optimally. So you do not have a static image, but a 360 ° dynamic camera that can capture all movements in space. You can also determine the angle of the camera via the app, because of the large "Pan & Tilt" range you have a 360 ° panoramic view.

Wifi camera: This camera has a wireless streaming connection, and uses the WiFi network. Easily install the camera according to the instructions, and you can easily view the camera images from a distance on your smartphone. The camera has a clear app and can be used with Android, iOS, Apple TV, and various web browsers. In addition, it is also possible to have multiple users on one account; in this way, various family members or friends can also use the app and view the images from the camera. Pay attention! This camera only supports the 2.4GHz network connection (WiFi), so no 5GHz network connection.

Night lens with infrared: The infrared night lens allows you to see everything clearly, even though it may be dark. The camera is equipped with an infrared LED and will automatically switch to the infrared mode when the camera detects that there is not enough light in the area. This way you are always assured of good camera images.

Connect with Alexa: It's a smart camera for a reason. You can connect it with Amazon Alexa. Ask Alexa to show the images from the camera, and Alexa will ensure that they are shown on your TV (provided it is of course also connected to Alexa).

Two way audio channel: The camera has a dual audio channel, also called a two-way audio channel. With a two-way audio channel, you can hear the sound live via your smartphone as the camera records it, and you can immediately talk back. Anti-noise technology filters out most of the noise, so you can hear everything clearly and clearly.

Smart motion sensor: As soon as the camera's sensor detects motion, it will send an app notification to your smartphone. This way you are immediately informed if there is unwanted movement around, for example, your yard. You can control the notification settings yourself in the app of the camera.

Online Cloud storage: The camera can store the images on a Micro SD card (maximum 128 GB, SD card not included). However, it also has a storage function, namely Cloud storage. This is an extra function so that the camera can also save images in the "Cloud". For example, should a burglar destroy the camera, the footage will be safely stored online, and it can still be used as evidence. The images are stored securely. For Cloud storage, a subscription is required, it is not included.
Main
Brand
Vimtag
Color
White/Black
General
Video Input / Output
HD, 1080 Pixel
Audio Input / Output
Two-Way Audio, Built-in speaker (8Ω / 1W) and Built-in microphone (-36dB)
Video Compression
H.264-H265
Working Temperature
-10-55 ° C
Power Supply
DC 5V MICRO
Dimension
85 x 85 x 120 mm
Material Used
Plastic
Features
Memory Capacity
MicroSD memory card maximum 128GB
Display Resolution
1920 x 1080
Network Interface
Ethernet RJ-45 (10/100)
Night Vision Distance
10 meters
000000000001202727