Kettles

/

Xiaomi Mi Smart Kettle ZHF4012GL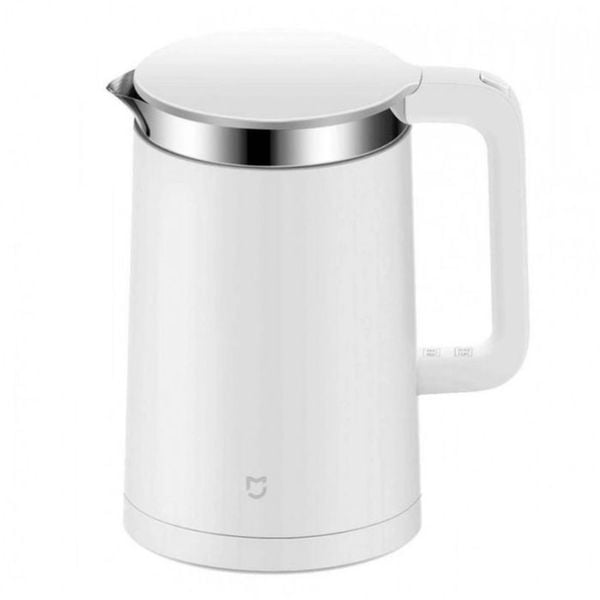 Roll over image to zoom in
Click to expand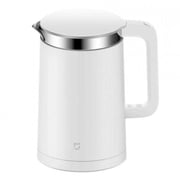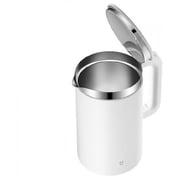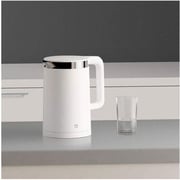 + AED 13.00 Shipping
Delivery 08 Dec - 09 Dec
Secure Transaction
Other Sellers
+ AED 13.00 Shipping
Estimated Delivery 07 Dec - 08 Dec
Key Information
Color:

White

Power Supply:

220 Volts

Type:

Kettle

The larger the capacity, the more water you can use in at once

Capacity:

1.24 Litres

More power will help you boil water quickly

Power Consumption:

1800 Watts
Details
Original Xiaomi Mi Smart Kettle is a smart water heater. The water temperature can be remote controlled via your Xiaomi smart home APP, everything in on your hand.
Perfect water temperature, no matter what you use your water for
Black tea needs boiling water for the best aroma and taste. Green tea brews best with 80 – 90 ? water. For honey water, nutrients may be destroyed if the temperature is too high. ?
Mi Smart Kettle has intelligent temperature control.
Simply enable Bluetooth on your phone and connect to the Mi Home App. You can then set the temperature directly on the phone according to different needs.
Not only can you heat the water up to the set temperature, you can also boil the water then keep it at the temperature you set.
Good interior, Good Water
Components that come in direct contact with the water, such as the interior surface, the inside of the lid and temperature sensor,
are all made from high quality 304 stainless steel of the POSCO GB4806 standard.
This type of stainless steel is very safe, and widely used in medical and food industries. It has the advantages of resistance to rust, anti-scaling, odourlessness, and easy cleaning.
An elegant water heating experience
Mi Smart Kettle uses higher quality food-grade white polypropylene as the outer casing and features a simple yet beautiful design. The water outlet's special curved design optimises water flow, preventing dripping or splashing. Whether on a coffee table, kitchen bar, or the corner of a desk, its minimalistic and refined appearance is beautiful from every angle. From the perspective of a designer, a good electric kettle should not only be tool for boiling water boiling in the kitchen, but also a part of the users' daily lives, such that the design of each detail must be treated with the utmost importance.