"You don't own a TV? What's all your furniture pointed at?"
This famous quote from the TV series Friends by Joey Tribiani is a reflection of the modern homes where a television is an absolute necessity. The TV that we see these days has come a long way since the last time this popular series was broadcasted on our television sets.
Whether it is the picture quality, the number of channels, connect TV to internet, live TV or use of TV for activities like gaming, the good old TV has come a long way. Thanks to these, buying a TV is no more a simple decision. You often get flummoxed with the technical jargon thrown your way. #AskSharafDG
Here is our TV guide to help you choose the right TV for your home
Technology – LCD, LED or OLED
Among the new age televisions, LCD TVs are a slightly inexpensive option. However there are certain limitations. They tend to have very limited viewing angles; therefore the view for the person sitting on the right might not be all that great.
LED TVs might be a little more expensive than others but they have a better contrast ratio and consume less energy.
OLED TVs are the latest technology in TVs.  They offer more vivid colors and contrast. They consume even lesser energy as compared to LED TVs. The screens of these TVs are generally thinner. As they create a high quality and bright image it is best suited for those planning to watch TV mostly during brighter hours.
Curved TVs have a lot to offer than just beautiful design.  With great clarity you also get immersive and more engaging viewing experience.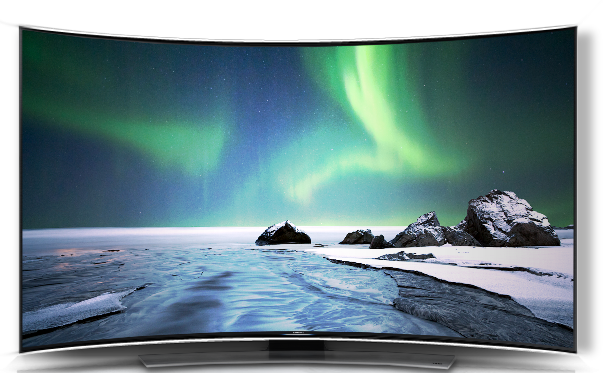 Screen size – Bigger does mean better in case of TVs.
But consider the distance from which you will be viewing the TV as distance and size are directly proportional. Experts suggest that at least 32 inches for a bedroom TV and at least 50 inches for a living room or main TV — and 60 inches or larger is for an excellent TV viewing experience.
Smart TVs
Connect your TV to internet and do things that you could have just done on your smartphone or laptop. You can stream videos, do video chatting and access social networking sites with this TV.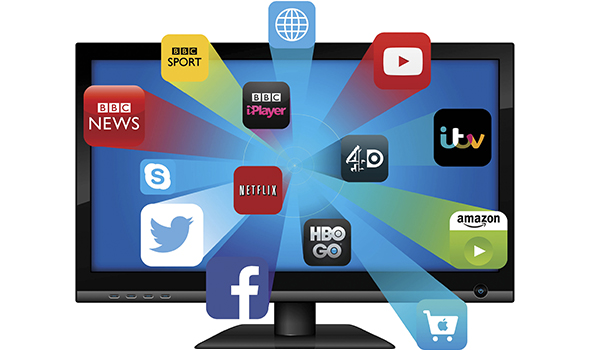 Hope that helps you in making a selection. In case you are still confused, ask our experts for help. #AskSharafDG
Keep watching this space for more tips from us. To be continued…