One of the best things about Ramadan is bonding over a sumptuous meal with friends & family.
While everyone relishes the elaborate Iftar spread, the homemaker spends hours in the kitchen preparing it. Let this not hamper your festive spirit. If you wish to experiment with new recipes and cuisines at home without being busy all day with preparations and that too healthy, we have suggestions for a few equipment that are an absolute must for your kitchen.
Air fryer –  The best thing about this device is that it will be your biggest help in making festive food that doesn't add much to your waistline. Make absolutely delicious finger food with little to no oil in this wonder machine. And guess what! You can also bake and grill in some of the air fryer models
2. Kitchen machine – Chop, blend, whisk, knead, mix, slice, shred EVERYTHING! With this one machine. It comes with multiple attachments capable of doing all your tasks with perfection, making you capable of putting together a complex gourmet meal.
3. Grill and barbecue – Grill healthy food without oil or butter. A delicious treat for your calorie conscious friends.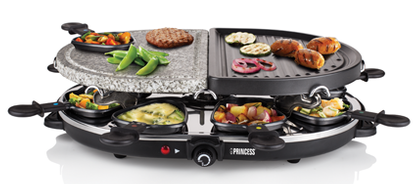 4. Juice extractor – What better way to open the fast than with a fresh juice of glass? Bring home this device and insure your family's health. A power packed glass of juice or smoothies is an easy way to ensure that the kids have their daily intake of fruits without complaining.
5. Microwave ovens – Microwaves are no longer meant for just heating food. They can do a LOT MORE than that! You can bake, barbeque, stew or heat many exotic cuisines with this smart device. Just put in the food tray, put the right mode and turn on the timer. Your food will be ready within minutes!
How many of these wonder machines does your kitchen already have?
#AskSharafDG in case you need more details about any of these kitchen appliances.