Candy Split Air Conditioner 2 Ton 1O24RC1
Candy Split Air Conditioner 2 Ton 1O24RC1
As low as AED 83.00 per month.
1 offer from AED 1,720.01
Key Information
Type:

Split

Separate outdoor & indoor units

Tonnage:

2 Ton

Compressor Type:

Rotary

Works well for big offices and produces lesser noise

Installation: Included (Standard)
Delivery Lead Time: within 3 days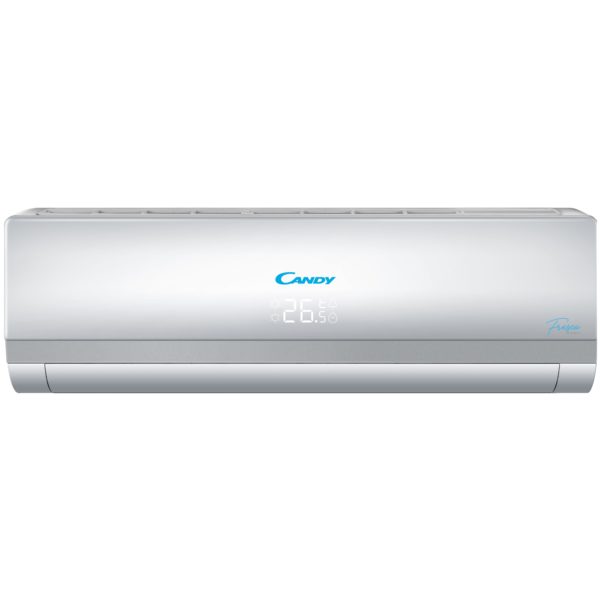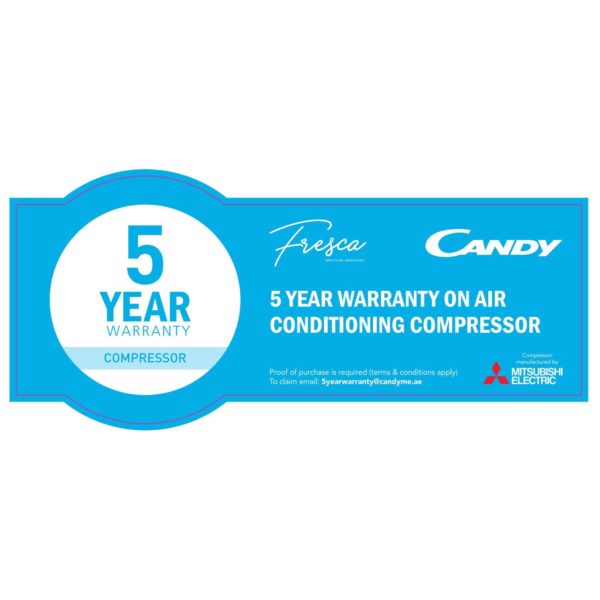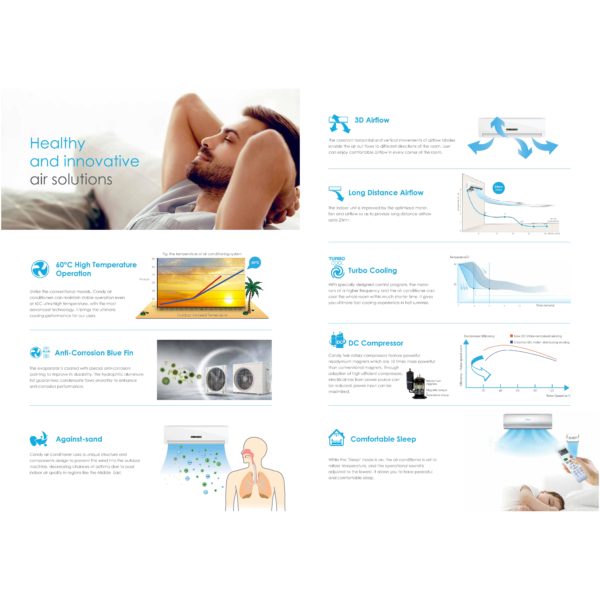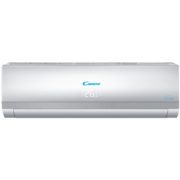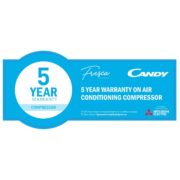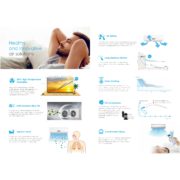 Candy - Fresca AC Split 24000 BTU/2 TON - Turbo cooling - Strong Airflow - Against sand - Anti-corrosion (Blue) - DC Rotary motor - Comfortable Sleep - 3D Airflow
Candy Split Air Conditioner:
Candy Split AC with Twin RotaryCompressor.
Fresca Series, BreathingInnovation.
5 Years Warranty MitsubishiCompressor
60°C High TemperatureOperation:
Unlike the conventionalmodels. Candy air conditioners can maintain stable operation even at 60Cultra-high temperature, with the most advanced technology. It brings theultimate cooling performance for our users.
Anti-Corrosion Blue Fin:
The evaporator is coatedwith special anti-corrosion painting to improve its durability. The hydrophilicaluminum foil guarantees condensate flows smoothly to enhance anti-corrosionperformance.
Against-Sand:
Candy air conditioneruses a unique structure and components design to prevent the wind into theoutdoor machine, decreasing chances of asthma due to poor indoor air quality inregions like the Middle East.
3D & Strong Airflow:
The constant horizontaland vertical movements of airflow blades enable the air out flows to differentdirections of the room. User can enjoy comfortable airflow in every corner ofthe room.
Long Distance Airflow:
The indoor unit isimproved by the optimized motor, fan and airflow so as to provide long distanceairflow upto 25m+.
Turbo Cooling:
With specially designedcontrol program, the motor runs at a higher frequency and the air conditionercan cool the whole room within much shorter time. It gives you ultimate fastcooling experience in hot summer.
Comfortable Sleep:
While the"Sleep" mode is on. the air conditioner is set to milder temperature,and the operational sound is adjusted to the lowest. It allows you to havepeaceful and comfortable sleep.
Twin Rotary Compressor:
Candy twin rotarycompressors feature powerful neodymium magnets which are 10 times more powerfulthan conventional magnets. Through adoption of high efficient compressors, electricalloss from power source can be reduced, power input can be maximized.
General
Type
Split
Power Supply
220-240 Volts
Compressor
Compressor Type
Rotary
Number of Compressor
1
Refrigerant
R410a
Features
Turbo Cooling | 60ᵒc High-Temperature Operation | Strong & Long Airflow Up To 25m. | Against Sand | Anti-Corrosion | Comfortable Sleep | 3d Airflow | Blue Fin
Performance
Cooling Capacity
24000 BTU
Features
Tonnage
2 Ton
Timer
Yes
Auto Restart
Yes
Others
DC Rotary motor Mitsubishi with 5 years warranty on compressor
Other
Country of Origin
China
Best Price Guarantee (Check prices across power retailers. The prices shown here are provided by Price Check – a 3rd party application. Sharaf DG is not liable for the prices disclosed by the application.)