Miggo Pictar Camera Grip For Small Smartphone PT-ONE BS 30
Miggo Pictar Camera Grip For Small Smartphone PT-ONE BS 30
Key Information
Type:

Camera Grip

Compatible Products:

For Small Smartphone

Color:

Black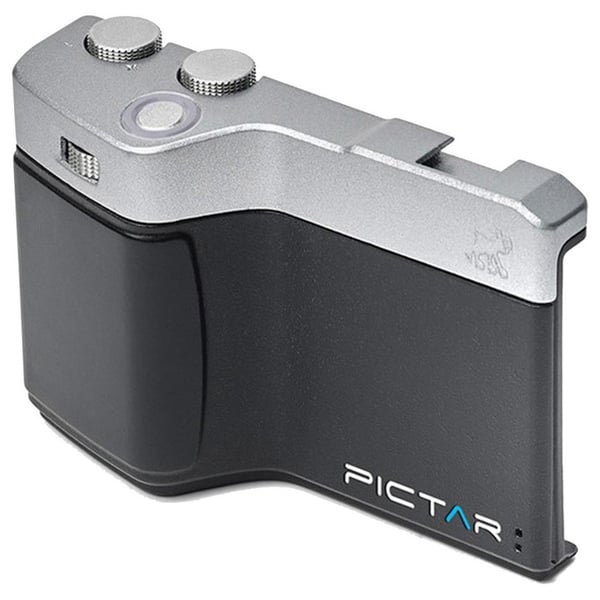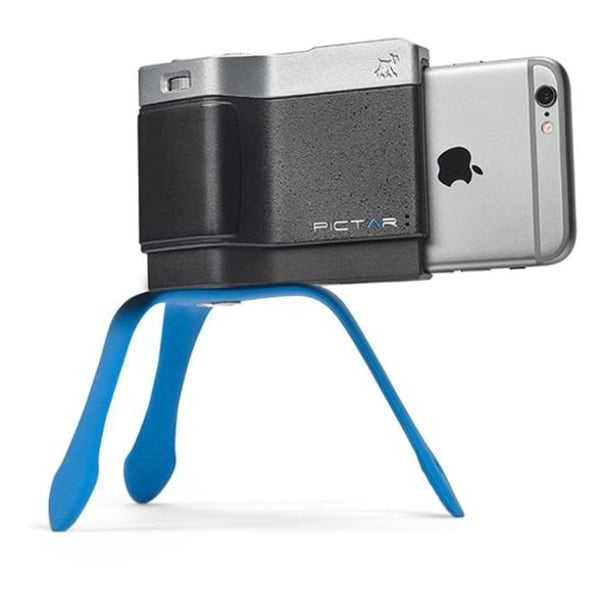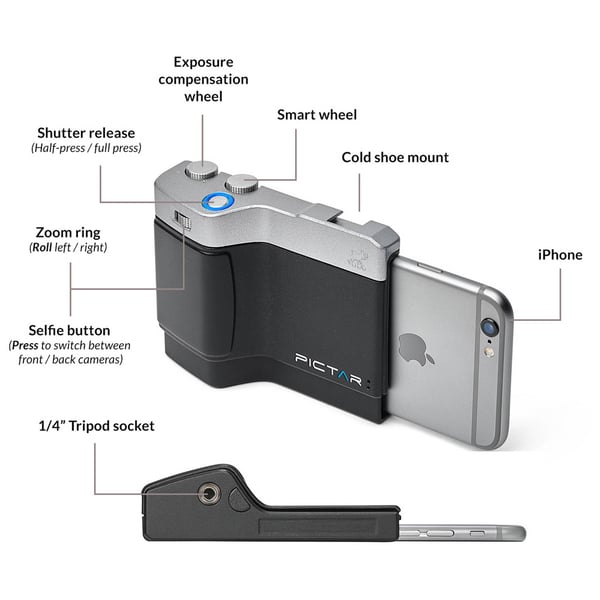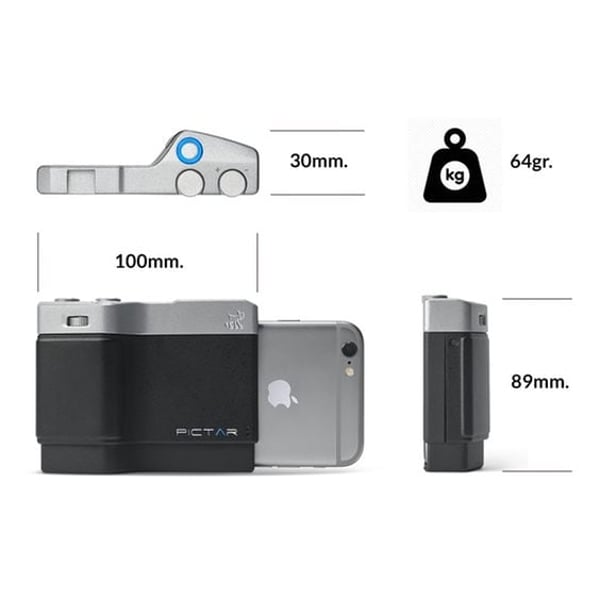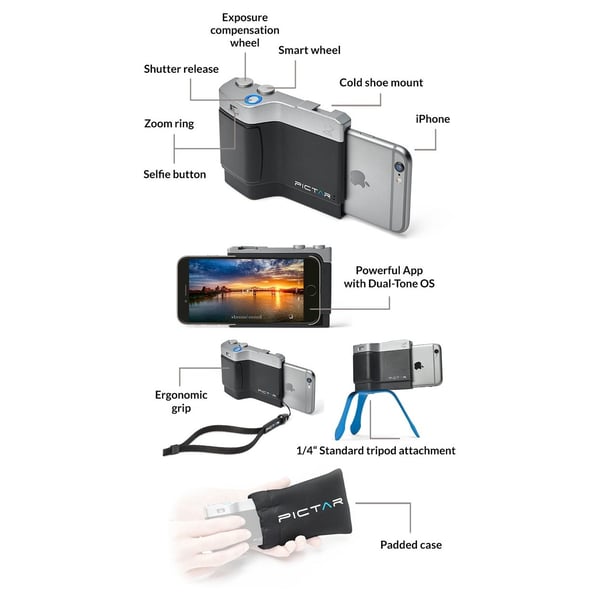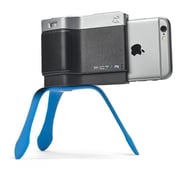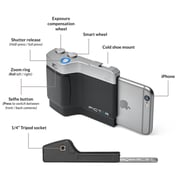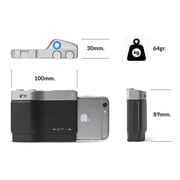 Miggo Pictar Camera Grip For Smartphone.
The real thing – just like a pro DSLR!
Electronically calibrated to provide maximum sensitivity, just like a traditional DSLR. Pictar's shutter button offers a "half press" mode to lock focus and exposure for easy tracking of a moving object or to create a desired composition, as well as full-press for immediate shutter release. The button is located right under the index finger to enable precise and intuitive shooting, with one hand.


Tip: if you're shooting in a cold environment, or taking pictures of extreme sports, you'll be happy to learn that with Pictar's shutter button you can now take pictures on an iPhone with your gloves!
Located right below the shutter release button, the rotating zoom ring does away with the need to touch the screen to pinch-and-zoom, and makes it easy for the user to zoom in and out with just one hand. The zoom ring can also be re-programmed by user to suit specific needs, such as the flash, white-balance, etc. if that's the case, zoom in or out will be done by "pinching" the iPhone's screen, like before.
Clicking the zoom ring will switch between the iPhone's front and back camera for easy "selfie" shots. Like the rotation of the zoom ring, the button can also be re-programmed by user to suit specific needs and control other settings.
Tip: Changed to "selfie" mode? Shooting one-handed? You can use the zoom ring for perfect composition, and shoot pictures you'll love to share.
Control light like never before!
Strategically located in the right corner is the exposure compensation wheel, which lets the user quickly and easily control brightness level even before shooting. And just like with an advanced camera, the exposure compensation wheel changes the exposure in steps of 1/3 aperture, and the clear display appears at the bottom of the iPhone screen.
Tip: In manual mode, the exposure compensation wheel changes its designation and allows control of ISO values.
Fully customizable
, the smart wheel allows users to control a variety of functions.
Beginners will love the ease of control – in default mode the smart wheel controls 7 pre-set modes, which enable users to easily adjust the iPhone to any situation while focusing on actually taking the shot. Pre-set modes are:
Auto mode
Portrait mode
Landscape mode
Sport mode
Snow mode
Selfie mode
Video mode
Advanced photographers
will feel right at home: the smart wheel lets you choose between 3 advanced modes:
Shutter priority
ISO priority
Manual (iPhone manual = Shutter + ISO adjustments).
Easily connect any tripod, for sharper than ever images
The mobile-camera revolution enables anyone to go out into the wild – jungle or city – armed with just an iPhone. There they discover that they sometimes lack a trusty buddy – a tripod. There are many ways to improvise, but you won't always find a convenient tree or flat rock to stabilize the iPhone when you really could use a tripod.
That's why it was important to us to incorporate a standard 1/4″ thread in Pictar, just like real cameras have.
Main
Brand
Miggo
Color
Black
General
Type
Camera Grip
Compatible Products
For Small Smartphone
Features
Features
Works with Select iOS & Android Devices | Multi-State Shutter Release | Manually Control Camera Functions
Additional Features
Physical Programmable Zoom Ring | Cold Shoe and Tripod Mount | Lens-Ready | Free Pictar App for iOS and Android
Physical
Dimensions
100 x 89 x 30 mm
000000000001034703