Miele Fully Automated Coffee Machine CM 5500 Rose Gold
Miele Fully Automated Coffee Machine CM 5500 Rose Gold
Key Information
Type:

Coffee Machine

Capacity:

1.3 Litres

The larger the capacity, the more beverage can be processed

Power Supply:

220-240 Volts

Color:

Black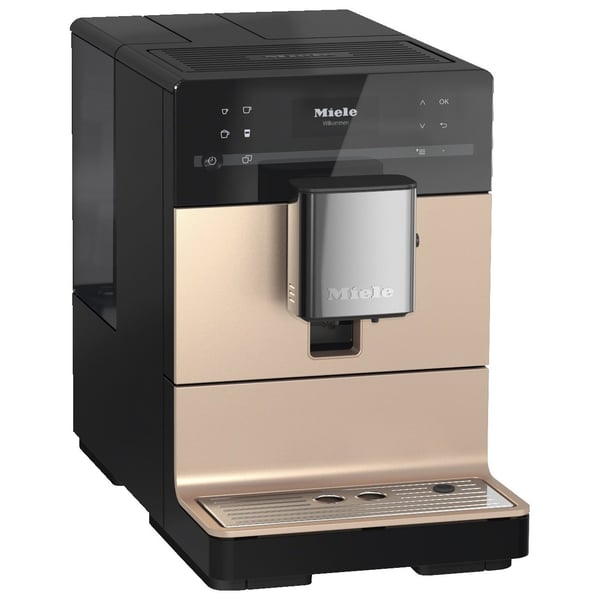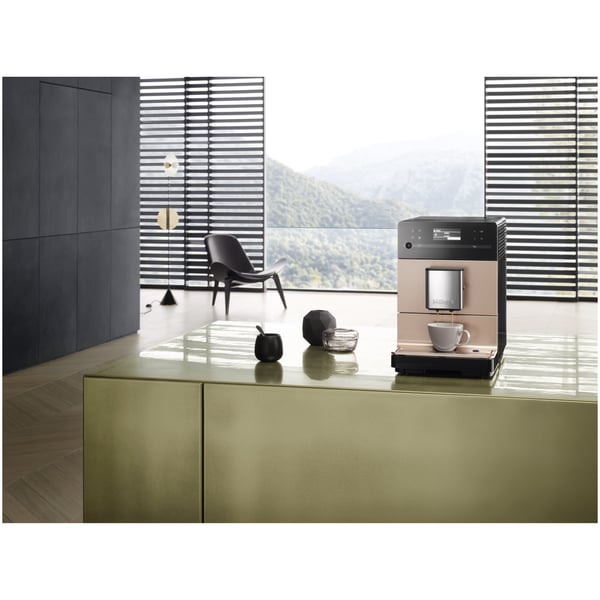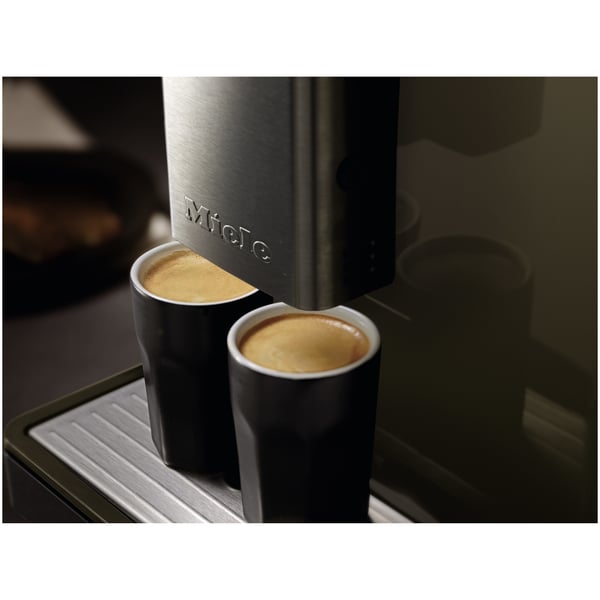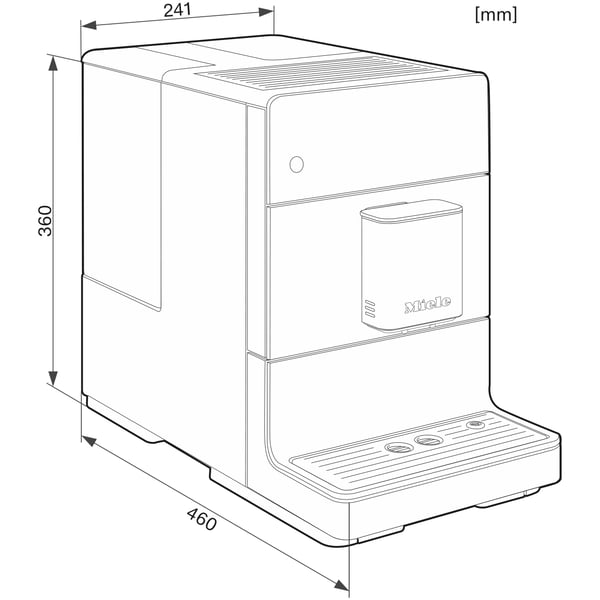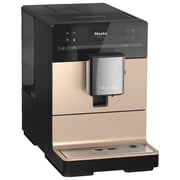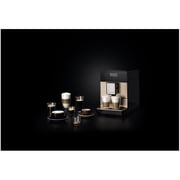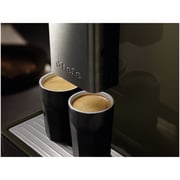 Miele fully automated countertop coffee machine CM 5500 is designed for the ultimate coffee enjoyment offers 7 various coffee drinks with parameters modified according to ot your taste. Coffee machine takes care of grinding, brewing and delivers creamy milk froth straight to the cup. A coffee machine allows creating 2 more user profiles where all coffee drinks parameters can be edited according to the tastes. Quality is Miele's highest priority. At the end of the manufacturing process, each individual coffee machine is subject to comprehensive testing one more time. All Miele appliances tested for up to 20 years average usage – each day delivering the same great performance as day one.
Counter top coffee machine
with OneTouch for Two for perfect coffee enjoyment.
Minimum effort required: hot milk or creamy milk froth is delivered straight to the cup, glass or jug.
Intense coffee aroma: flavour-conserving grinding and intelligent brewing to achieve best possible results.
Fully automatic perfection – One Touch for Two
Convenient cleaning for care and main ten. – Cleaning programmes
Easy cleaning in the dishwasher
The Comfort Clean system makes hygiene very easy. Many of the coffee machine parts, such as For example, the water container and the waste container can be easily cleaned in the dishwasher. This contributes significantly to maintaining the value of the appliance.
The quality of the coffee is always consistent
The brewing component is the "heart" of automatic coffee preparation. It can be removed and cleaned easily. This ensures a hygienic brew unit as well as consistently high coffee quality and the longevity of the machine.
Daily cleaning is carried out by these intelligent appliances almost
autonomously. The milk pipework is automatically cleaned after every drink made with milk. The exclusive descaling programme, Auto Descale, automatically ensures durability on CM7 models. The drip tray, water container and waste container are easy to remove and dishwasher-safe thanks to Comfort Clean. The efficient cleaning functions guarantee hygiene and excellent coffee flavor.
At the touch of a button:
The system lock can be set at the touch of a button. The appliance is then protected from inadvertent operation, e.g. by children.
Store your taste preferences
The preparation parameters can be set individually, depending on the type of coffee and flavour intensity: Grinder setting, amount of coffee, brewing temperature, pre-brewing, as well as amount of water. That's how you ensure perfect flavour for your coffee speciality from every type of coffee, every roast. That's how you always get the best flavour for every coffee beverage.
In perfect harmony with perfect coffee
Whether you decide to buy a built-in or a freestanding coffee machine from Miele, you are guaranteed to thoroughly enjoy your coffee. Our coffee machines are perfectly designed for making a wide variety of coffee specialities with expertise. Expertise that you can see, smell, feel, hear, and of course taste.
For an intensive coffee aroma
More room for more taste. The brew chamber of Miele coffee machines expands when water flows in. The ground coffee is mixed very thoroughly with the water and the coffee aroma can unfold even better. You can look forward to enjoying wonderfully aromatic coffee.
For more enjoyment together
All bean-to-cup coffee machines are equipped with the new OneTouch for Two function as well as with the already familiar OneTouch feature. This function allows you to make two delicious coffee specialities at the same time by simply touching a button. The programme starts automatically. Because preparation takes less time, you have more time together.
Second coffee variety for personal preferences
In addition to the bean container, Miele bean-to-cup coffee machines also have a drawer for ground coffee. You can use this to make a second type of coffee using ready ground coffee.
Prepare several cups one after the other
If you have visitors, a touch of a button is all it takes for your appliance to dispense up to 8 cups of coffee one after the other into a coffee pot placed under the spout. The CM7 can also dispense water for tea in a single cup or a teapot.
Appliance operation could not be simpler: with the intuitive Touch display, you can enjoy your favourite coffee speciality with just a few touches.
Main
Brand
Miele
Color
Black
General
Built In / Free Standing
Free Standing
Type
Coffee Machine
Other
Capacity of coffee bean container in 200 gm
Features
Features
Direct Sensor | Aromatic System | One Touch for Two | Automatic Rinsing function
Capacity
1.3 Litres
Body
Outside Dimensions
360 x 241 x 460 mm
Power
Power Supply
220-240 Volts
Hertz
50-60 Hz
000000000001100304