Miele Washer-dryer WTH 120 WPM 7kg Washing 4kg Drying
Miele Washer-dryer WTH 120 WPM 7kg Washing 4kg Drying
+ AED 13.00 Shipping
As low as AED 432.00 per month.
Key Information
Type:

Front Load Washer Dryer

They are built for efficiency.Water consumption is less. It has washing and upto 70% drying capability

Capacity:

7 kg / 4 kg

Color:

White

Warranty: 2 Years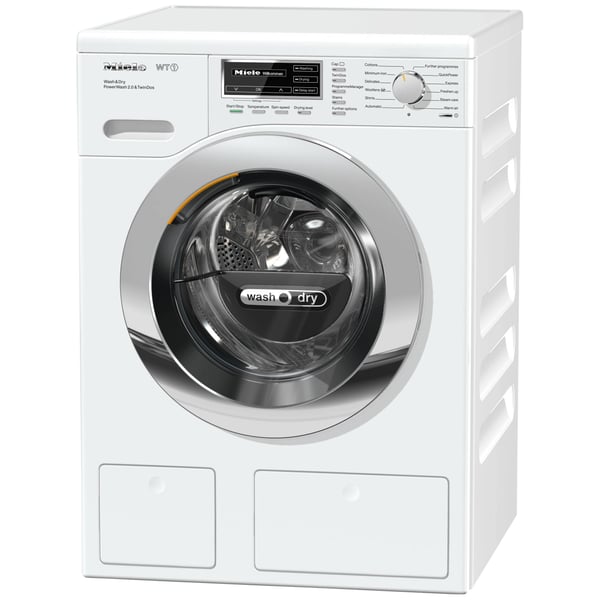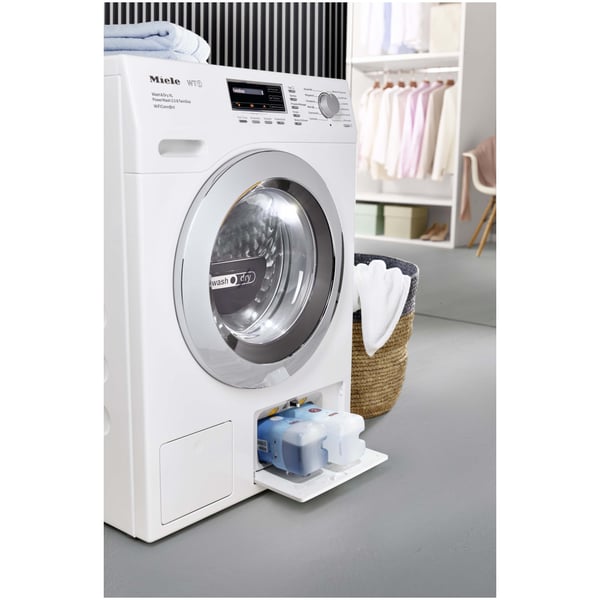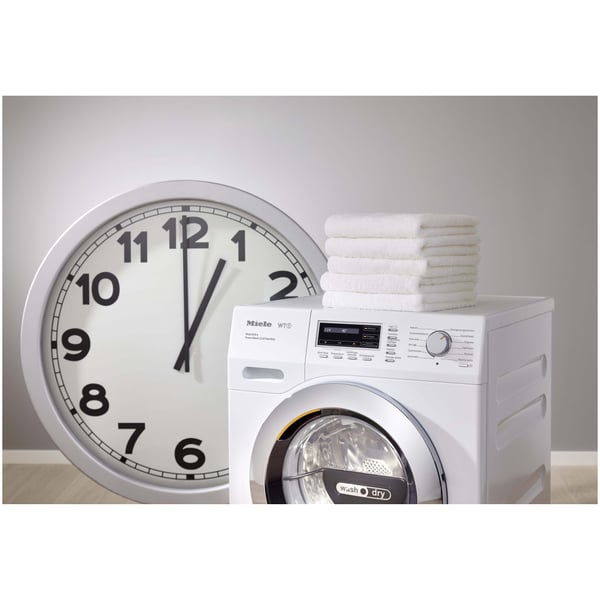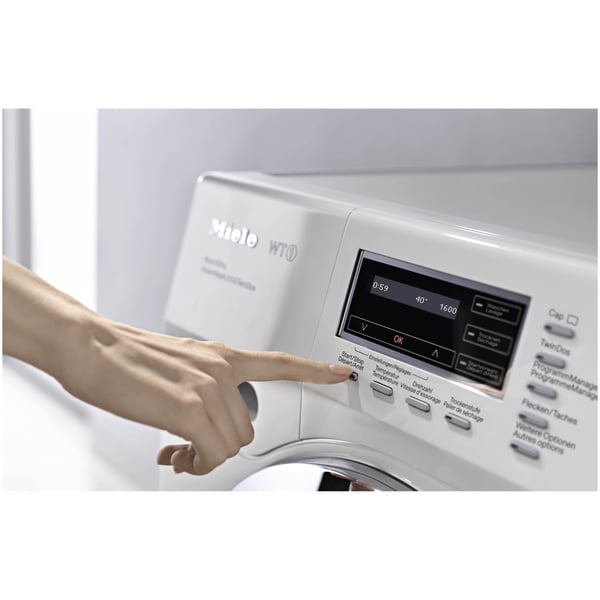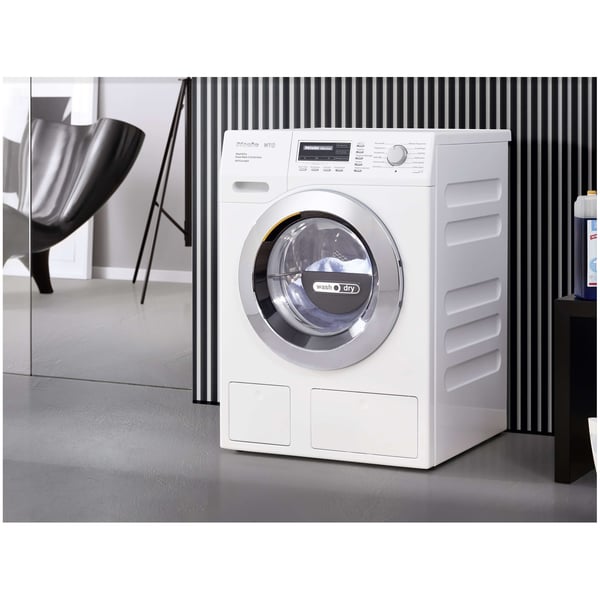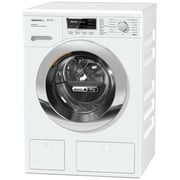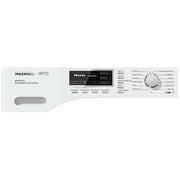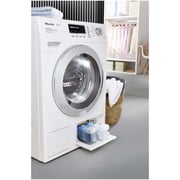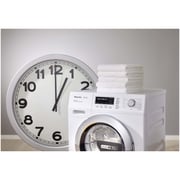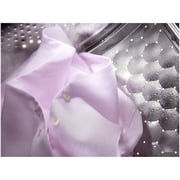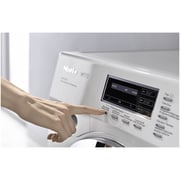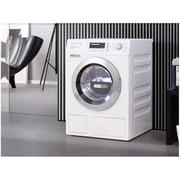 Miele front-loading quiet washer-dryer WTH 120 WP designed for effortless laundry care at the touch of a button. Good for up to 7 kg of washing and up to 4 kg drying. Washer-dryer can provide a continuous washing and drying cycle with a maximum of 4 kg load. Miele WTH 120 WP washer-dryer is equipped automatic detergent dosing system – TwinDos that helps to save 30% detergent, faster washing with PowerWash System – QuickPowerWash 59 min washing cycle. Miele washer-dryer ensures always perfectly dried cloth analyzing the dryness of the cloth in the drum with every spin with PerfectDry technology. Thanks to the constant moisture level monitoring even delicate cloth can be dried. Quality is Miele's highest priority. At the end of the manufacturing process, each individual tumble dryer is subject to comprehensive testing one more time. All Miele appliances tested for up to 20 years average usage – each day delivering the same great performance as day one.
Time-saving care: laundry is perfectly washed and dried extremely quickly.
The Miele honeycomb drum3
Extremely gentle: thanks to the honeycomb surface structure, the laundry glides gently on a thin film of water
Up to 50% less ironing: during a washing/drying program or as a separate smoothing program
A best liquid detergent system with the push of a button
Cleaner than ever: Automatic dispensing using revolutionary 2 phase system or off-the-shelf liquid detergents

BULLET POINTS


Scratch and corrosion-free enamel-coated washer-dryer suitable for 1-7 kg washing and 1-4 kg drying
Your favorite cloth stay with you longer thanks to gentle care with honeycomb drum: cloth glide on the thin film of water, without rubbing against the drum.
Save 30% detergent with automatic dispensing of liquid detergent with a revolutionary 2-phase system – TwinDos
QuickPowerWash program – clean laundry in less than 1 hour
Dispense special detergents, fabric conditioners and additives using portioned capsules with CapDosing
Always perfectly dried cloth: PerfectDry detects the mineral content of the water and modifies the drying process
Continuous washing and drying cycle
Washing programs: 19 / Drying programs: 17
Washing options: 6 / Drying options: 1
Energy efficiency: A
Main
Brand
Miele
Color
White
General
Built In / Free Standing
Free Standing
Type
Front Load Washer Dryer
Loading Type
Front Load
Capacity
7 kg / 4 kg
Display
LED
Spin Speed
1600 rpm
Basket Material
Stanless Steel
Power Supply
220-240 Volts
Frequency
50 Hz
Programs
Programmes for washing and drying | Cottons | Minimum iron | Delicates | Woollens | Silks | Express 20 | Automatic | Quick PowerWash | Shirts | Dark garments | Denim | Sportswear | Outerwear | Trainers | Proofing | Freshen up | Down filled items
Dimensions
Dimensions (H x W x D)
850 x 600 x 600 mm
Features
Features
Liquid detergent system at the push of a button - TwinDos | Washing and drying in the shortest time - QuickPower | Perfect supplement for specific applications – CapDosing | Gentle laundry care thanks to the Miele honeycomb drum | 7 kg washing and 4 kg drying - perfect for daily laundry
Others
Country of Origin
Germany
Weight
Weight
99 KILOGRAM
000000000001006108